The Loop
These are the best post-golf beer glasses, and I'm not kidding
Hydro Flask, a company for which I am an unpaid shill, makes my favorite golf beverage bottle, which I own in three versions: one for water (21 ounces), one for coffee (18 ounces), and one for lots of water (32 ounces). There have been golf rounds during which I have carried all three, using various pockets and beverage holders on my golf bag and pushcart. This year, Hydro Flask introduced insulated beverage glasses, called True Pint: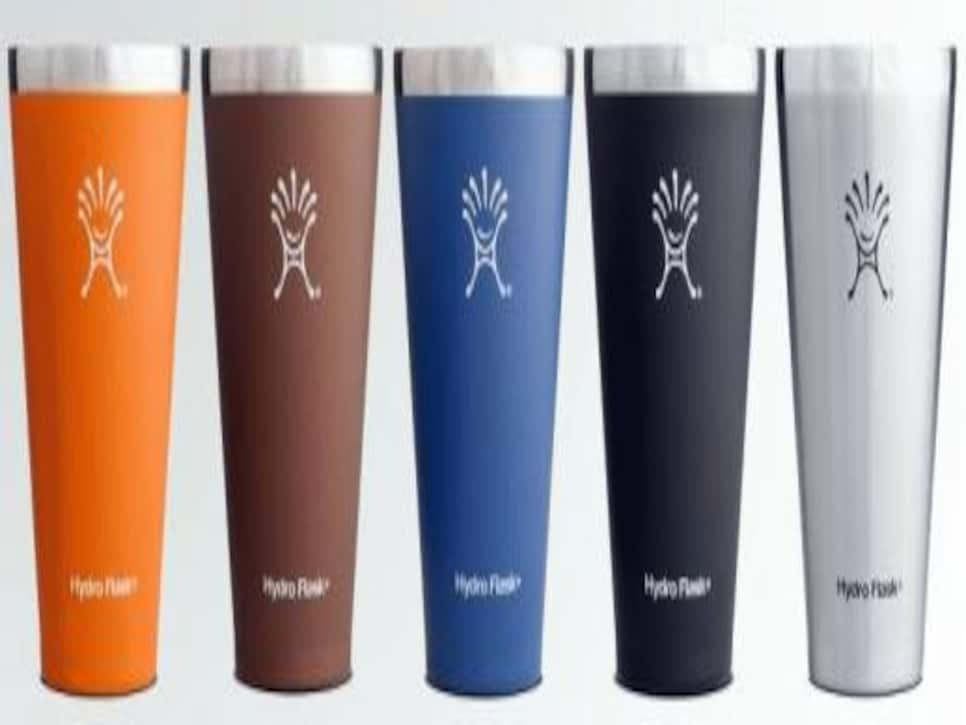 They hold 16 ounces, and they have a finish that won't come off in the dishwasher, and they have a clever ridge inside, down near the bottom, which lets you stack them without getting them stuck together. They work for beer, of course, but they also work for hot stuff, and they are now my go-to container for the gallon or so of coffee I drink in my office during the day while I supposedly work. I took my collection to the course on a recent Sunday, and let the guys test-drive them after our round.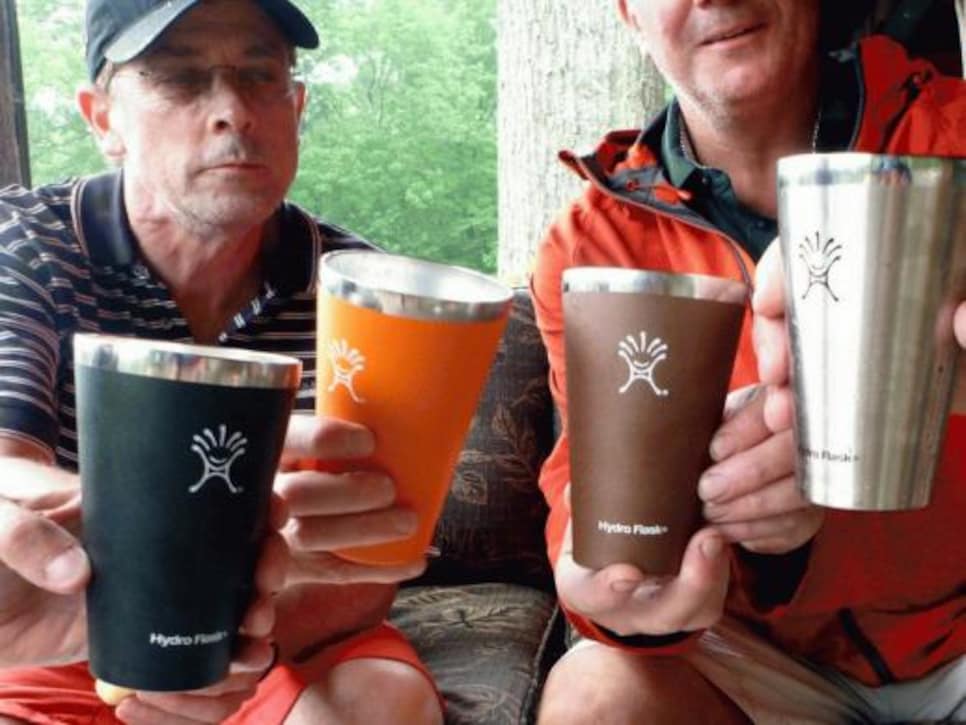 They liked them so much that I worried I'd never see them again if I didn't keep a close count.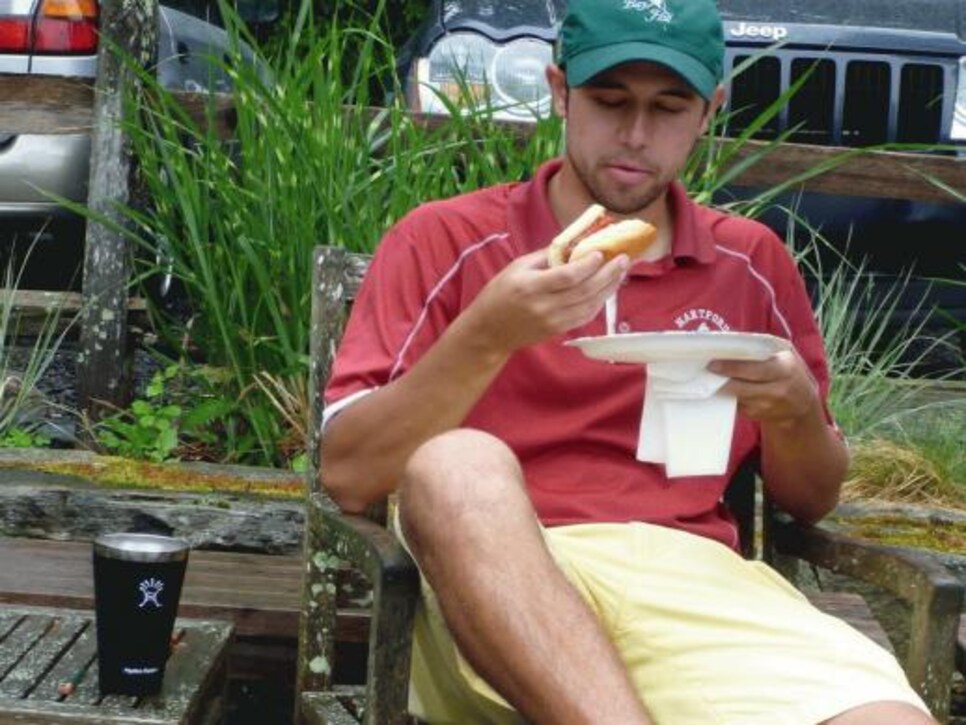 Chic, our chairman, said maybe we ought to get them for everyone, and keep them on a shelf in the men's locker room. That way, Mike A. could stop going to Costco after work to buy cases of red plastic beer cups. We could have our names printed on them, and maybe some other stuff, too.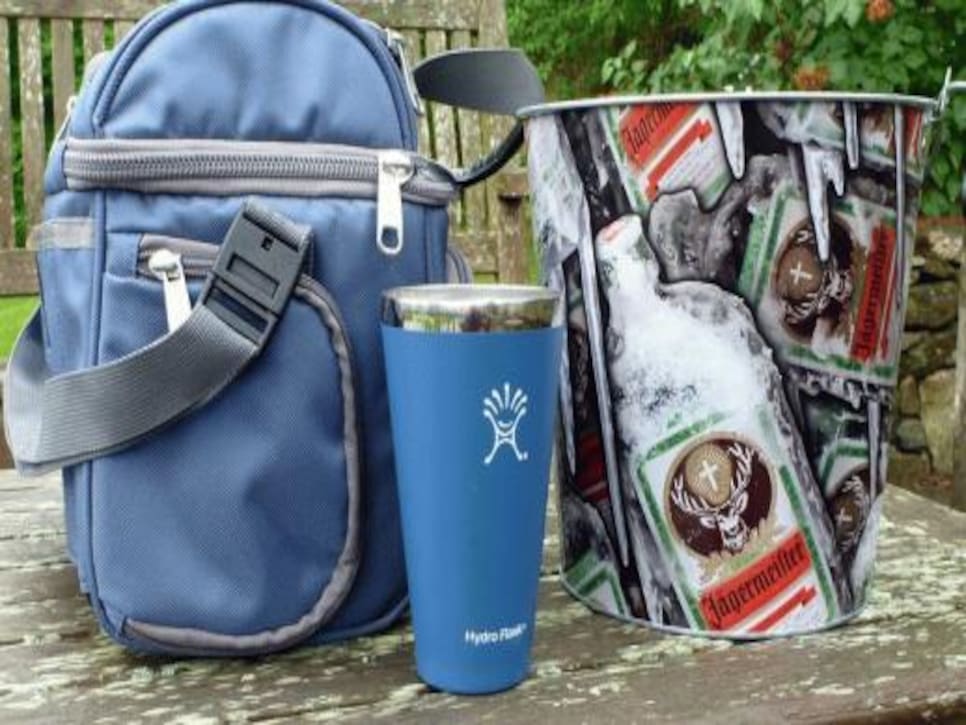 Meanwhile, Les -- whose wife has spent the past year regretting that she gave him an electric pushcart for his birthday, because he can't control it -- finally ran it into the creek. (The photo below is kind of fuzzy because it was taken from two fairways away.)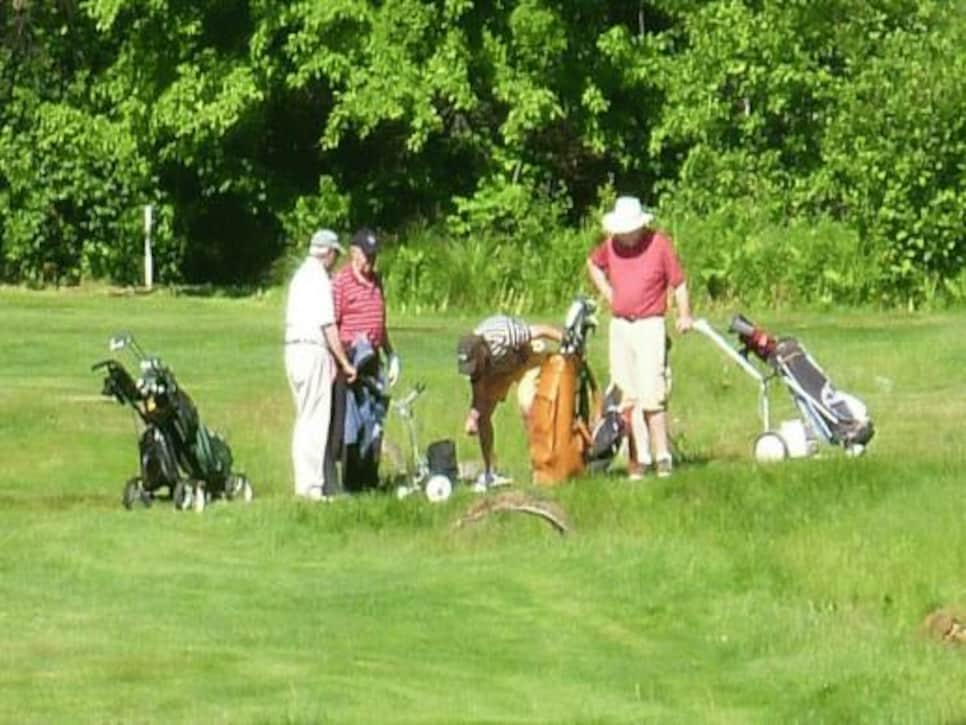 Will Les's cart ever run again? Everyone hopes not, but we won't know until it has dried out.