The Loop
These all-white Ignites are the freshest high tops this season
When Rickie Fowler kicked off the 2016 season playing golf in joggers and high tops, he set the golf world ablaze. "Are those...golf shoes?" "Hot or not?" "Will those things help him with his vertical leap?" Golf fans were caught off guard. They were intrigued, confused and amazed by Rickie's fashion direction.
Fast-forward 18 months, and Rickie is rocking his high tops with more confidence than ever. It has become increasingly common to see golfers wear these kinds of shoes, and companies such as Puma Golf, G/FORE and Nike Golf all offer high-top models, in large part due to Rickie's lead. And now, Puma has just released an all-white version of its popular Ignite Hi-Tops ($200), which looks fresher than any high-top model we've seen this season.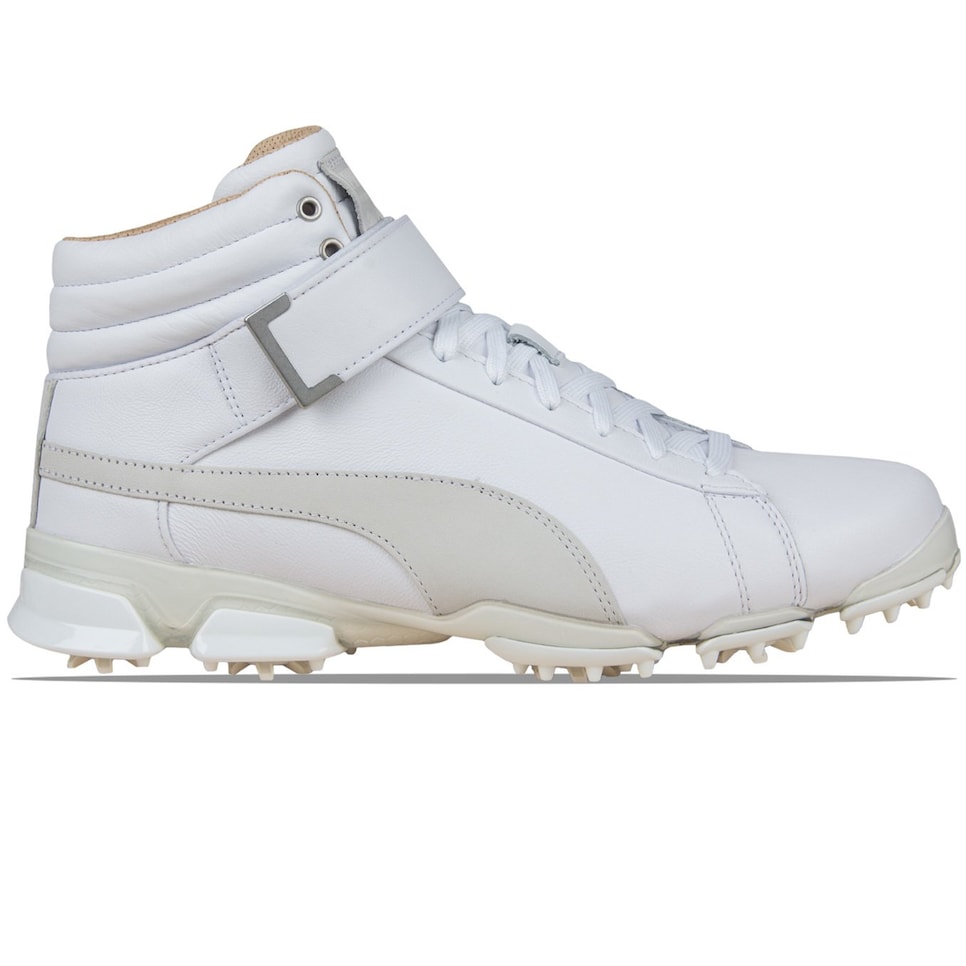 These white tone-on-tone Ignites offer the same technology as their multi-colored counterparts—they're made with premium leather for ideal fit, they have a foam midsole designed to respond to your foot's movement, and their cleats are specifically patterned to maximize grip.

Because these new Ignites are tone-on-tone white, you can pair them with a wide variety of outfits. Keep in mind, though, that the ideal pair of pants when wearing high tops end half an inch above your shoes. The last thing you'd want to do is wear long, baggy pants when sporting these high tops, since they'll just cover these kicks. Opt for pants that either have a thick cuff or are extra-tapered at the ankle.