The Loop
There's exactly one golfer left in Boston who hasn't let the snow get to him
If you're not at all interested in weather news -- or you're reading this from Florida and are too busy lounging around in the sun -- you won't know about the major snow storm raging in Boston. Nearly five feet of snow has been dumped onto the streets this month -- so much that snow crews have resorted to dumping it in the ocean because they've literally run out of places to put it.
Golf Digest senior writer Ron Sirak lives in Massachusetts, and can confirm that the weather is, in fact, terrible.
I've lived in Northeast all my life & last time I was thru winter like this was 1994 when I spent 29 days in Norway for Lillehammer Olympic.
— Ron Sirak (@ronsirak) February 19, 2015 But we're happy to report that there's exactly one ray of sunshine (figuratively) shining through all this. An unknown golfer, who refuses to let the snow keep his game down.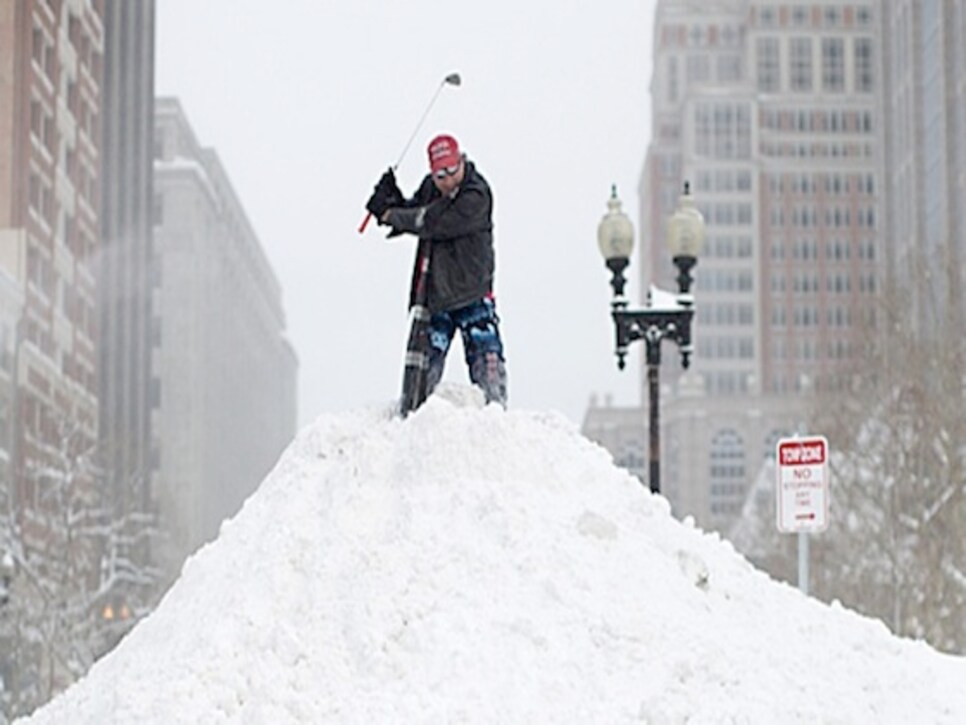 — Only In Boston (@OnlyInBOS) February 15, 2015We stand with you, Boston snow golfer man.