News
There's an 86-yard hole on the Euro Tour this week, and it's going about as you'd expect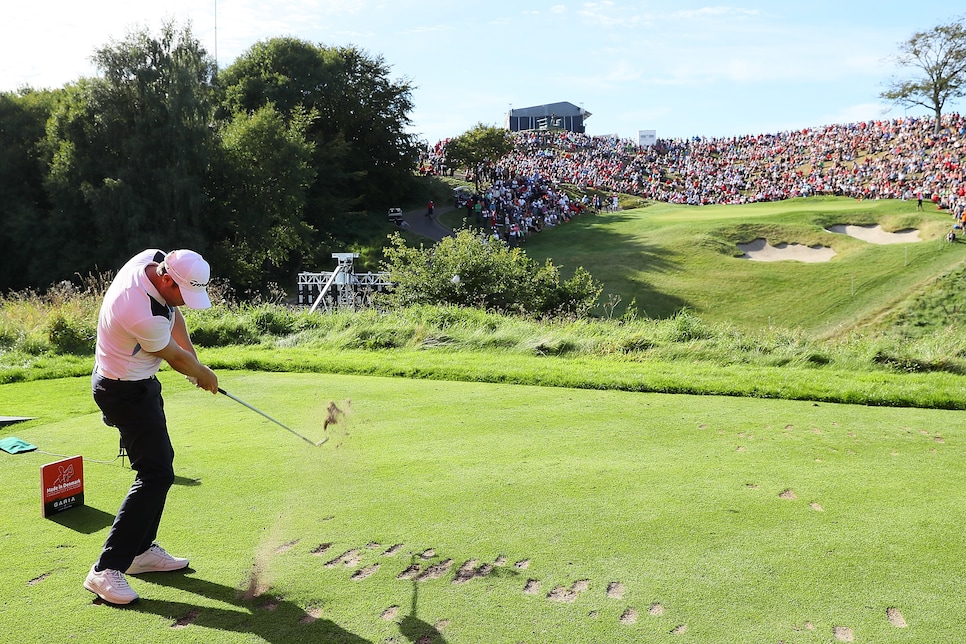 To combat the increasing player distances in golf, courses are being stretched to dimensions that mirror national parks. Par 3s are not immune to this expansion, evidenced in Oakmont's 8th hole reaching 300 yards at the 2016 U.S. Open.
Which is absurd; a hole can still have plenty of bark without tape-measuring yardage. The 12th at Augusta National, Troon's Postage Stamp, the 7th at Pebble back this up. Keeping that in mind, the Euro Tour took this sentiment to the extreme.
For this week's Made in Denmark event, the 16th hole at Himmerland Golf & Spa Resort weighs in at a whopping...86 yards, a figure usually seen at a pitch-n-putt track. While we're proponents of keeping par 3s at reasonable distances, this is too generous for players of such high caliber.
As you can imagine, the field is going to town on this advantageous arena, with two aces already recorded in the early proceedings:
With play still going in Round 1, the hole is averaging 2.59 strokes. Not quite the number you see at the Island Green during the Players Championship.
Euro Tour CEO Keith Pelley is known for his innovative methods, and we're usually behind his progressive thinking. Turning a hole effectively into a par-2, however, is a horse we're not ready to ride.