The Loop
There is optimism at Treetops Resort despite bankruptcy reorganization
The news, on the surface, was not good: Treetops Resort, once a highly-acclaimed golf and skiing destination in Northern Michigan, had filed for Chapter 11 bankruptcy protection.
Was it another sign of waning interest in golf, that this resort that ranked as high as 32nd in Golf Digest's Top 75 Resorts in America could not meet its debt obligations?
Not so fast, says its general manager Barry Owens.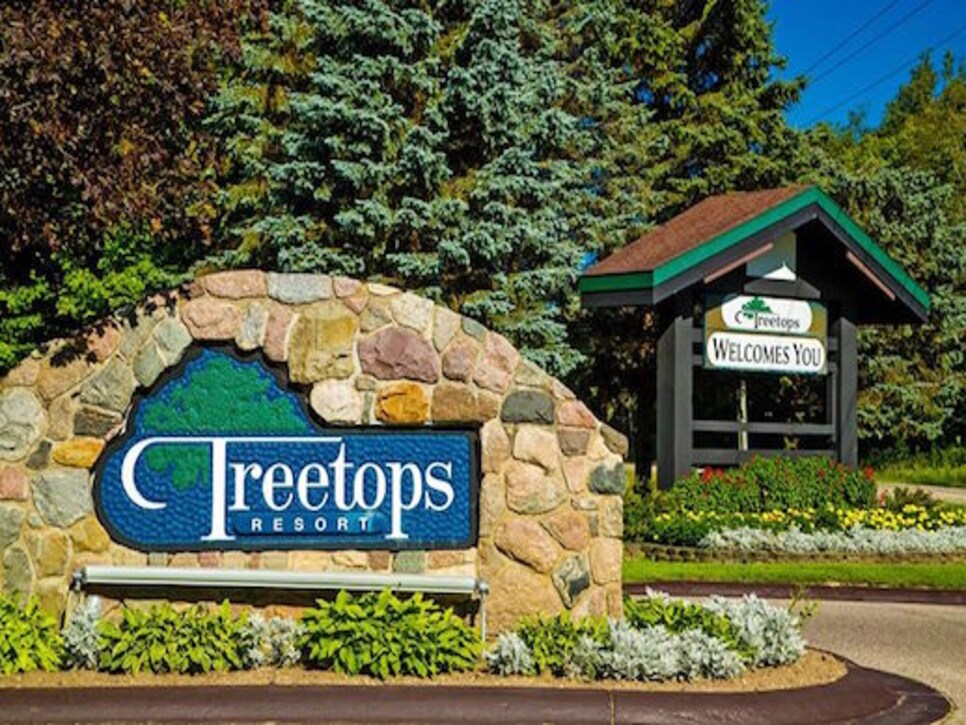 "I started here in the fall of 2010," Owens said on Tuesday. "In 2010, Treetops did 48,000 rounds on five golf courses. It was mind-boggling to me.
"In 2013, we did 96,000 rounds of golf. The growth was crazy. And it was very much across the board, things like food and beverage, merchandise sales and those types of things. They shot up dramatically. From 2010 to 2014, when we see this year completed, revenue will be up over 80 percent."
The Detroit News reported that before debt payments Treetops lost $467,000 in 2010 but turned a profit of $1.2 million in 2013. During those years, room stays increased from 21,000 nights to 34,300 nights. In 2014, rounds totaled nearly 90,000.
Owens said the downturn in the economy in 2007 and 2008 was a contributing factor, but so were issues pertaining to marketing and mismanagement.
"When you hear that someone has gone through a reorganization through Chapter 11 you usually think a bank is involved," Owens said. "There is no bank involved."
Owens explained that the group of men who purchased Treetops in 2002 "had some challenging operating results" through 2010.
"During that entire period they operated at a negative cash flow, necessitating these guys to continue to make these contributions that added up to north of $25 million in mortgages," he said. "These mortgages haven't had any payments on them in 10 years, so the property has been unable to support that volume of debt. Basically they're bankrupting themselves.
"For lack of a better term, I'll call it legacy debt. When they first started here, our owners were frustrated with their investment. We're fortunate that they're all well off enough to keep it afloat through challenging times. Back in 2010, they were at wit's end. But since the start of 2011, they haven't had to put anything in and they're excited about that. Now they see the potential.
"This is going to position us to make improvements, to add amenities, to start a real estate program. We don't use the B word. We use reorganization, and we're real excited about it. It's a way to convert debt to equity."