The Loop
There is a serious flaw in "Gone Girl" and it has to do with golf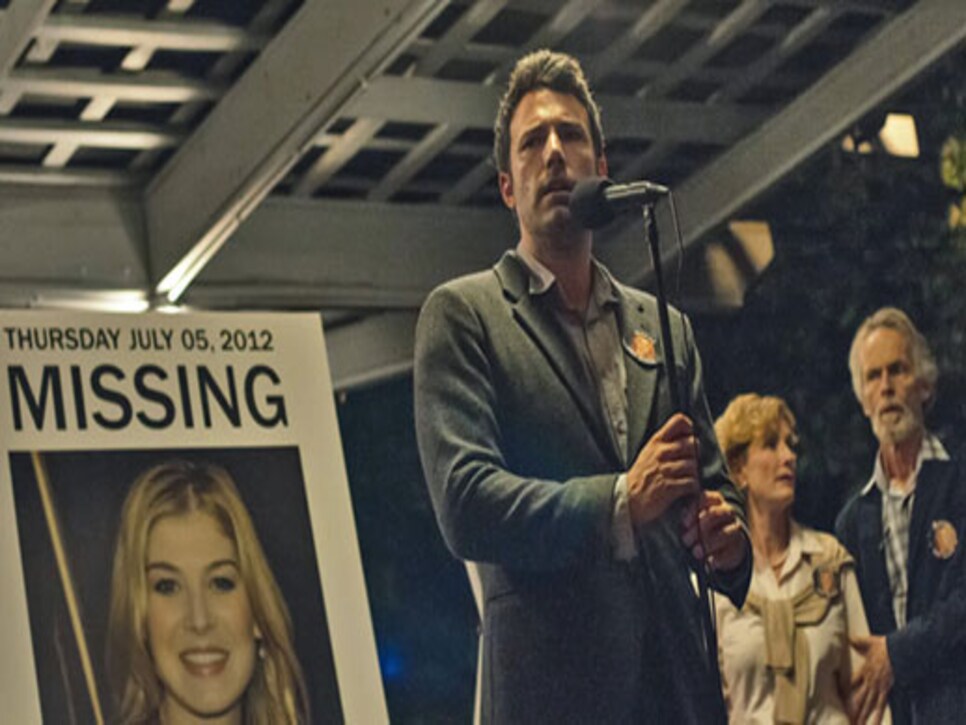 But there is one problem with "Gone Girl" and it has to do with golf. Without giving too much away, there is a moment in the story when the main character, Nick Dunne, discovers a series of egregious charges to his credit card bills. We'll let Dunne as narrator take over from here:
"'I mean, freakin' look at some of this stuff: I don't even golf.' Someone had paid over seven thousand dollars for a set of clubs. 'Anyone can tell you: I really don't golf.'"
We will put aside the objectionable use of "golf" as a verb -- another tell-tale sign of a non-golfer -- and instead focus on the concept of a $7,000 set of golf clubs. Seven thousand dollars? The number sounded high, so we decided to take a closer look at our 2014 Golf Digest Hot List of the best new clubs, and from there, construct the most expensive set of golf clubs we could.
We started with a Callaway Big Bertha Alpha driver ($500), two Tour Edge CB Pro Limited Edition fairway woods ($500 each), and two Adams XTD Ti hybrids ($300 each). That got us to $2,100. There are several sets of irons on the market -- from Nike, Mizuno, and Titleist -- that go for $1,100. So now we're at $3,200. Then we added three $150 wedges from Scor Golf and a $400 Bettinardi Studio Stock putter, which brought the total to just $4,050. OK, fine, but you still need a bag. On our 2014 Bag Hot List, the most expensive option was the $360 Ogio Chamber.
So now we're at $4,410, which is still well short of $7,000. Throw in balls, some fancy handknit headcovers, maybe a rangefinder and a personally-engraved divot repair tool, and we're still not close.
Are there other variables to consider? Always. The clubs in question could be from a high-end Japanese manufacturer like Honma, which in fact offers a set of irons alone at $7,000. But it's highly unlikely someone who doesn't play golf (or is supposedly buying for someone who doesn't play golf) would know such clubs even exist. For what it's worth, in the movie, a TaylorMade SLDR driver is clearly visible, so we're also thinking they stuck to mainstream brands.
Of course, there's always the chance the character in question bought more clubs than in a regulation set. That's one theory we're willing to entertain. The people in "Gone Girl" do all kinds of things wrong. Breaking the 14-club rule could very well have been one of them.
__Update:__Thanks to astute reader Michael McEwan, who pointed out another golf-related "Gone Girl" flaw: The events of the film take place in the summer of 2012, and the SLDR wasn't released until the next year. "At that point, I was done with that film!" McEwan writes.