The Loop
There are so many things going on in this Masters photo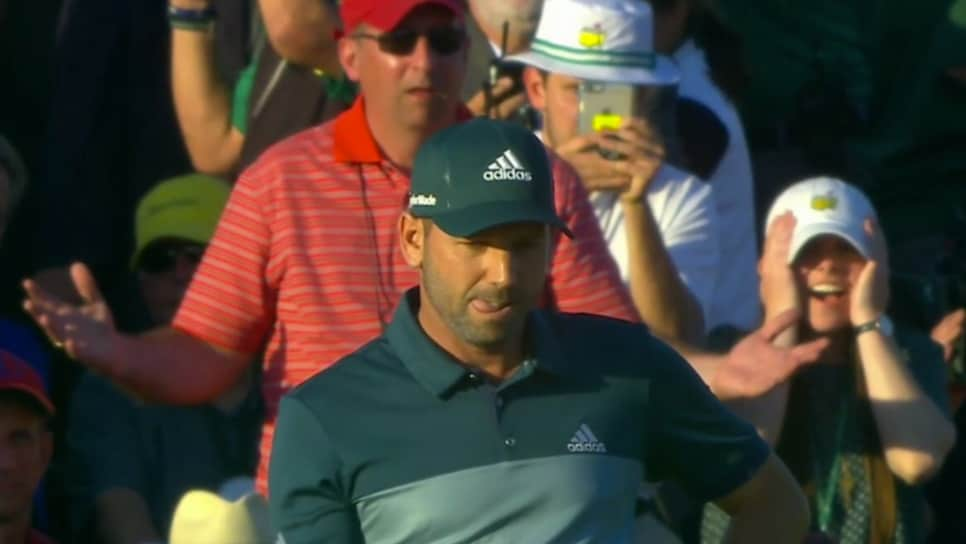 How about that drama on the 72nd hole of the Masters, huh? No, not the theater that unfolded with Sergio Garcia and Justin Rose sticking their approaches, only for both competitors to miss birdie attempts in agonizing fashion. Rather, we're talking about this scene captured by our friends at Barstool Sports, right after Garcia missed:
There's only four individuals featured in this photo, but each conveys a host of emotions and responses to the spectacle transpiring. Let's break it down, person by person:
Garcia's reaction runs the gamut. The tongue protruding from the lips says, "Huh, I'll be damned." The slumped shoulders, a response to missing a chance at immortality. But his eyes are like, "Eh, whatever, at least Rosie missed too. I'll get him in the playoff." That, or he's looking into the sun. For the sake of posterity, let's go with the former.
This cat seems like an overbearing sports parent, the type of dad who yells at his kid for missing a free throw in a 40-point win: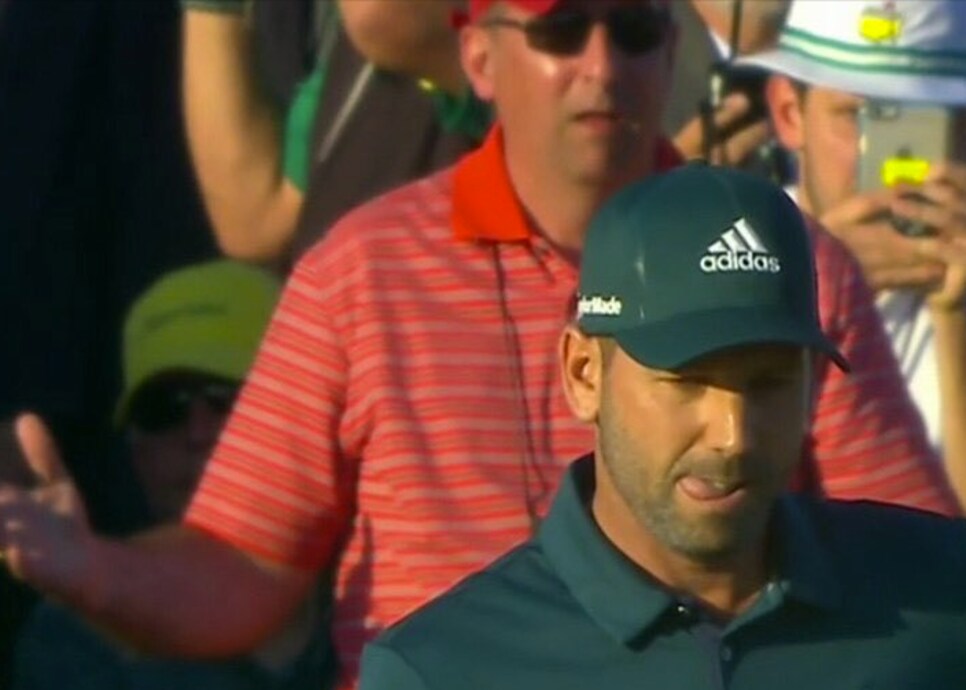 That, or he had the under on Sergio: 68.5.
The look of someone who copes with suffering through laughter. Like when you spend hours cleaning your house, only to see a dog walk through the back door and shake its mud-ridden fur all over the sparkling kitchen.
Whoever he is, we wish his family the best. Because -- given Augusta National's strict no cell phone policy -- you're never seeing that poor bastard again.