News
A mother for only a month now, Annika Sorenstam's focus likely isn't much different than that of any parent of a newborn: feedings, diaper changes, writing thank-you notes for baby gifts until the onset of acute carpal tunnel syndrome.
But if Twitter is any indication, Sorenstam was indeed monitoring the action at Flushing Meadows, and she even took note of the heartwarming story of a young mother who enjoyed a triumphant return to competition. Perhaps watching Kim Clijsters win the Open in her first major back as a new mother served as nothing more than entertainment to Sorenstam back home in Orlando. But there's always the chance it was something closer to inspiration.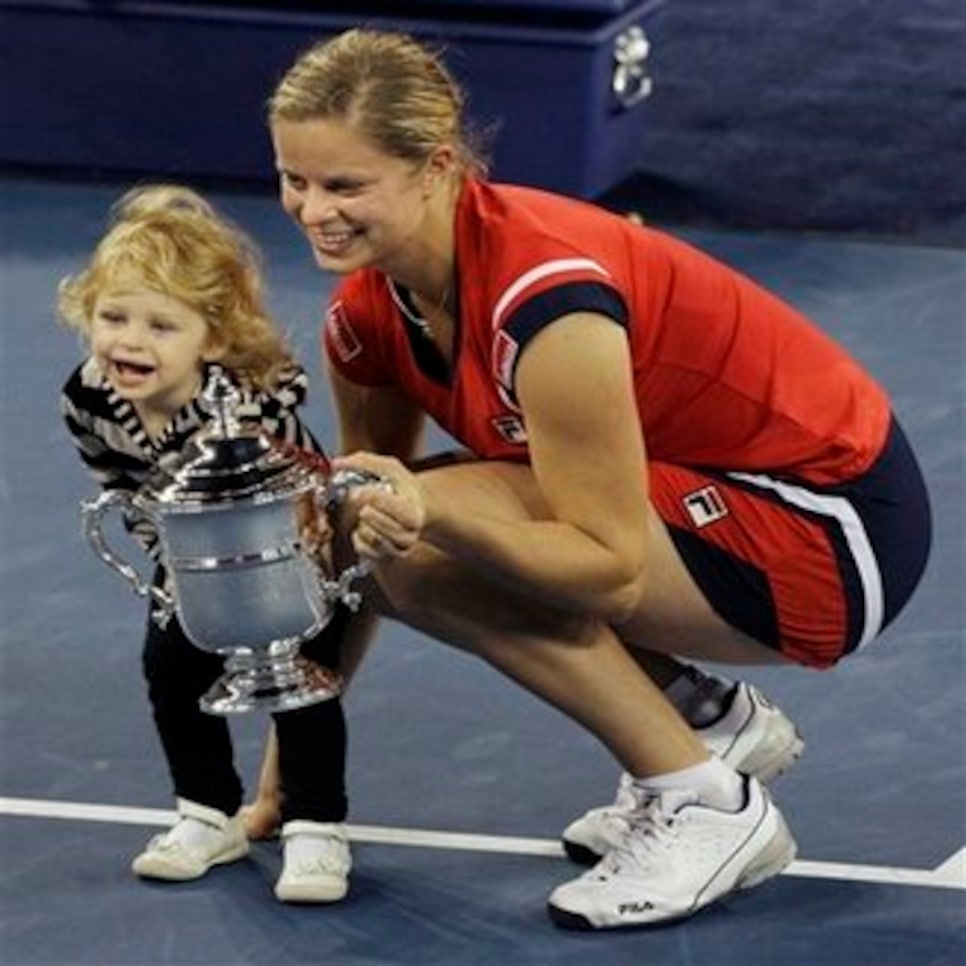 This sports year has been defined by any number of different stories, but one recurring theme has been that of the comeback. Tiger Woods came back from knee surgery and won six tournaments. The quarterback Brett Favre returned from yet another false retirement and now has his new team, the Minnesota Vikings, 3-0. The most impressive may have been Clijsters, the one-time top-ranked Belgian who stepped away from tennis in May 2007, gave birth to daughter Jada almost a year later, then decided she was ready to give tennis another whirl this summer. Almost on a whim, Clijsters entered the Open, and somehow proceeded through the draw unscathed and emerged with her second Grand Slam title.
Other than an innocuous online congratulations, there is nothing that says Sorenstam took Clijster's victory to heart. But given her own competitive hardwiring, it's not a stretch to think the events may have resonated with her beyond a fleeting "Oh, good for her." The Clijsters win already had enough of an impact on Justine Henin, another former top-ranked Belgian tennis player, that Henin will now resume her own tennis career -- although Henin, who doesn't have children, never went so far to cite Clijsters when announcing her return.
Not even a year since stepping away from the LPGA, with daughter Ava still only sleeping a few hours at a time, a comeback might not be a thought that Sorenstam is yet willing to entertain. But if she does decide to step back inside the ropes, we might be able to point to when the idea first gained traction.