The Loop
The World Series, the Patriots & Derek Jeter: 5 things to talk about on the course this weekend
From sports to TV to politics (OK, so mostly the first two), we offer five hot topics that are sure to liven up your round of golf:
1. The World Series: What a crazy Game 1. What a hitting clinic by the Royals in Game 2. Kansas City takes a 2-0 lead into Friday night, but I'm trying not to get too excited about the thought of the Mets finally getting knocked out. The last time I rooted against a team going for a championship this hard, it didn't end well. Speaking of which. . .
2. The Patriots: Haters gonna hate, but you've got to give the NFL's most vilified franchise credit for its 7-0 start, including a 36-7 beatdown of the Dolphins on Thursday. The Pats have now a staggering plus-116 points in their seven games. No word, though, on whether their infamous ball boy is minus any pounds. I hope "The Deflator" has been keeping the weight off!
3. Kristaps Porzingis: Look, as a New York Knicks fan, I have so little to get excited about. But from what I've seen from this 19-year-old, 7-foot-3 rookie, I'm very encouraged. Look at this play he made Thursday night!
Kristaps! My main man! Porzingis also has a playful personality. When asked about his height earlier this week, this was his response: "A lot of girls do like it, so that's cool." Good for you Kristaps. While we're on the subject of New York pro athletes who do well with the ladies. . .
4. Derek Jeter: A year after his hall-of-fame baseball career concluded, it appears Jeter's hall-of-fame career as a bachelor could be over as well. Reports surfaced earlier this week that Jeter has gotten engaged to aspiring golfer Hannah Davis: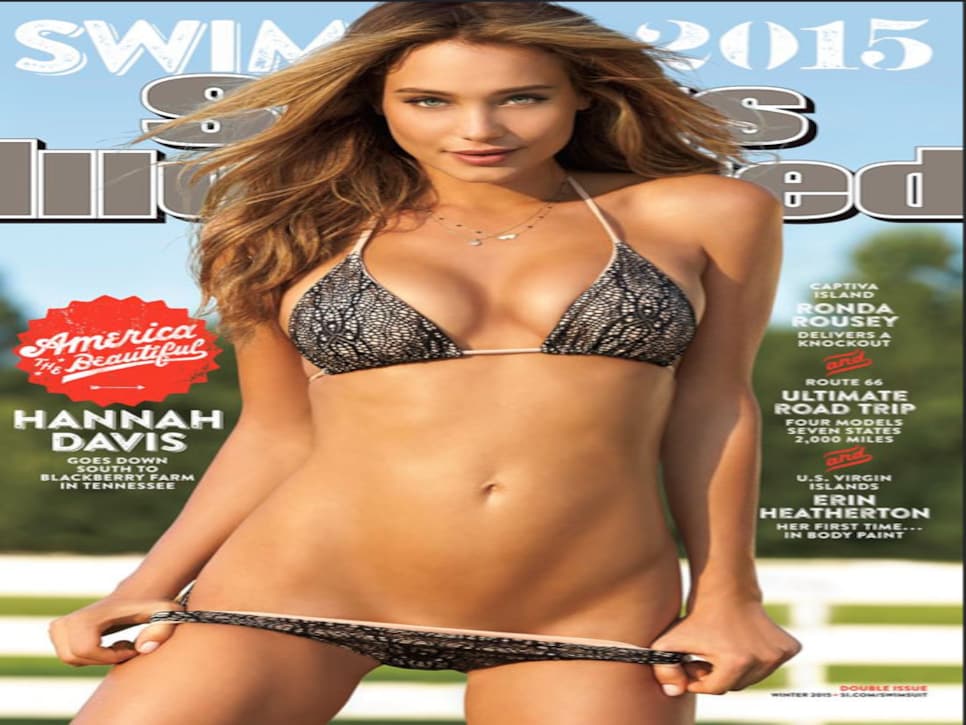 Oh yeah, she's also a world-famous swimsuit model. Yeah, Jeets! We wish these two the best.
5. "Spectre": What's your favorite James Bond movie? (Goldfinger, duh.) Who is your favorite actor to play Bond? (Sean Connery, duh.) There's plenty to talk about with this franchise, especially with the new Bond movie now out in theaters. As a kid who grew up obsessed with 007, I'm pumped. Plus, my main man Kristaps gave it a thumbs up, so you know it has to be good.