The Loop
The weird PGA Tour rule that prohibits William McGirt from playing in this week's Sanderson Farms Championship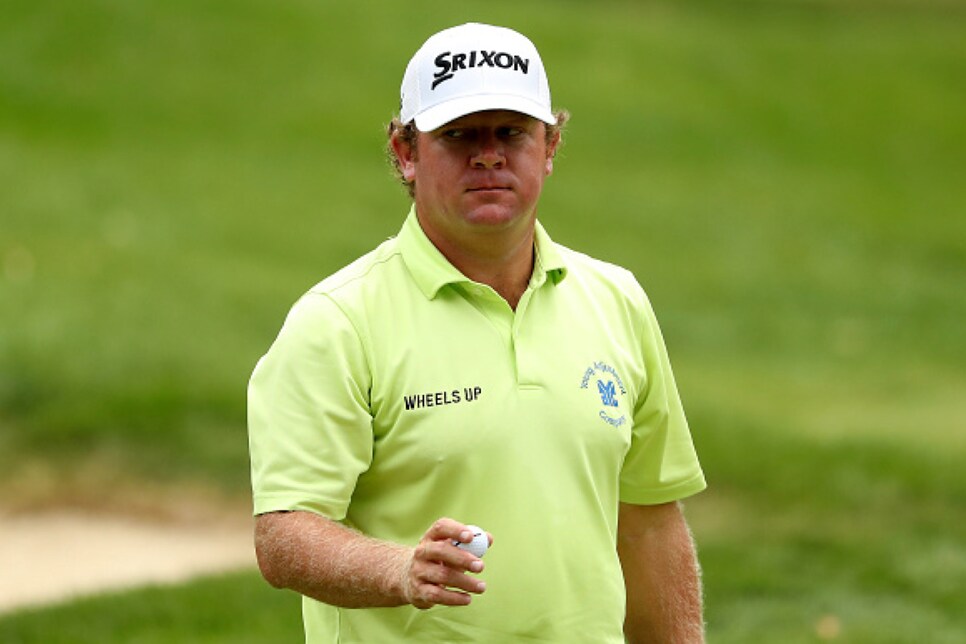 William McGirt has his reasons for not being in China for this week's WGC-HSBC Champions. Despite a potential lucrative payday, it's a long trip and he doesn't want to spend that much time away from his family in what's supposed to be his slow season. However, there's only one reason why he's not playing in the Sanderson Farms Championship instead. A reason that comes directly from the PGA Tour.
Because of a little-known PGA Tour rule, McGirt is not allowed to play in the Sanderson Farms Championship. That's right, not allowed. The PGA Tour stipulates a player is not allowed to skip a WGC tournament to play in another tour event in the same week.
But this story gets even crazier. McGirt will still be in Jackson, Miss., to support the opposite-field event. Mississippi Today reports the PGA Tour veteran plans to fly there from his South Carolina home on Tuesday for the pro-am pairings party and then play in Wednesday's pro-am before flying back.
"It's about two things," McGirt told Mississippi Today's Rick Cleveland. "One, I have no interest in flying halfway around the world to China to play in a golf tournament. Two, I want to support a tournament I love and a cause I believe in. So that's what I am going to do."
McGirt, who got permission from the tour to make the unusual trip, wants to support the event after it re-upped with the PGA Tour for 10 more years. He's also appreciative of Sanderson Farms CEO Joe Sanderson for bringing business to an area of North Carolina where he grew up. "That's going to be a lot of jobs for a lot of folks that need jobs where I come from."
McGirt, who won last year's Memorial for his first PGA Tour title, has played in the Sanderson Farms Championship the past five years, including a runner-up last season. He won't have an opportunity to better that finish this year, but in a way, his brief appearance this time is even more impressive.
"I was blown away when I heard about what Will wanted to do," said Steve Jent, the Sanderson Farms Championship's executive director. "To have that kind of support from a player is just phenomenal. It means a lot to us. Will is such a solid, solid individual. He's gonna do what he believes in."