The Loop
The weekend's biggest putt was made by a 14-year-old
It's OK if you haven't heard of the PGA Junior League Golf. The PGA of America program is still only in its fifth season as it aspires to become golf's version of Little League Baseball. With approximately 30,000 participants in 2015, nearly double the number who competed in 2014, the nascent program is making strides.
On Sunday, however, the league just might have experienced its coming-of-age moment on the Palm Course at Walt Disney World Resort outside Orlando. And it can thank 14-year-old Krando Nishiba for delivering it.
Nishiba became the league's golden child when he rolled in 35-foot birdie putt on the ninth hole in a playoff to allow Team California to defeat Team Georgia and take the national title.
Naturally, the celebration that ensued was full of jubilant kid glory (photos by Montana Pritchard of the PGA of America).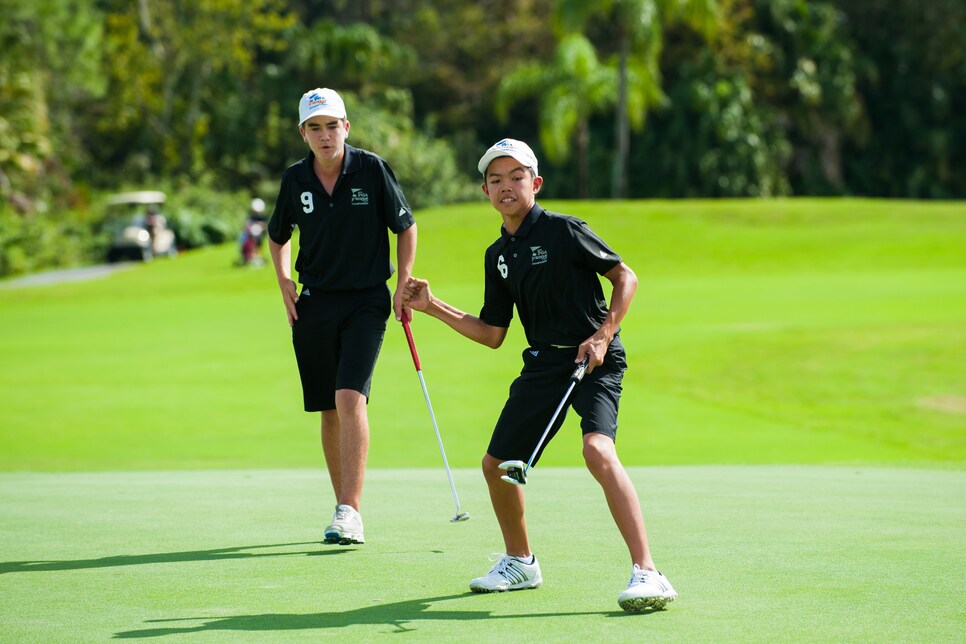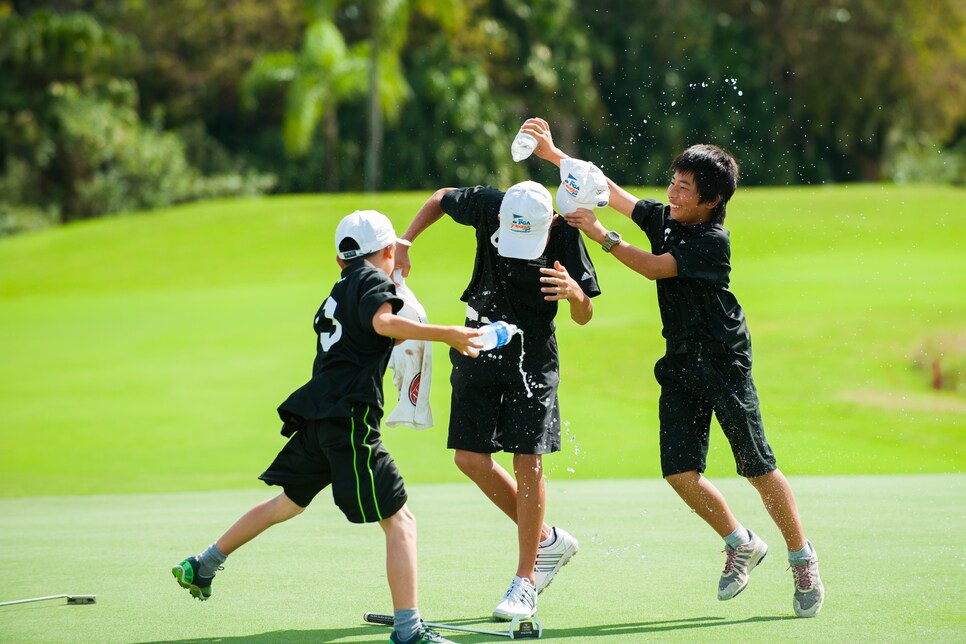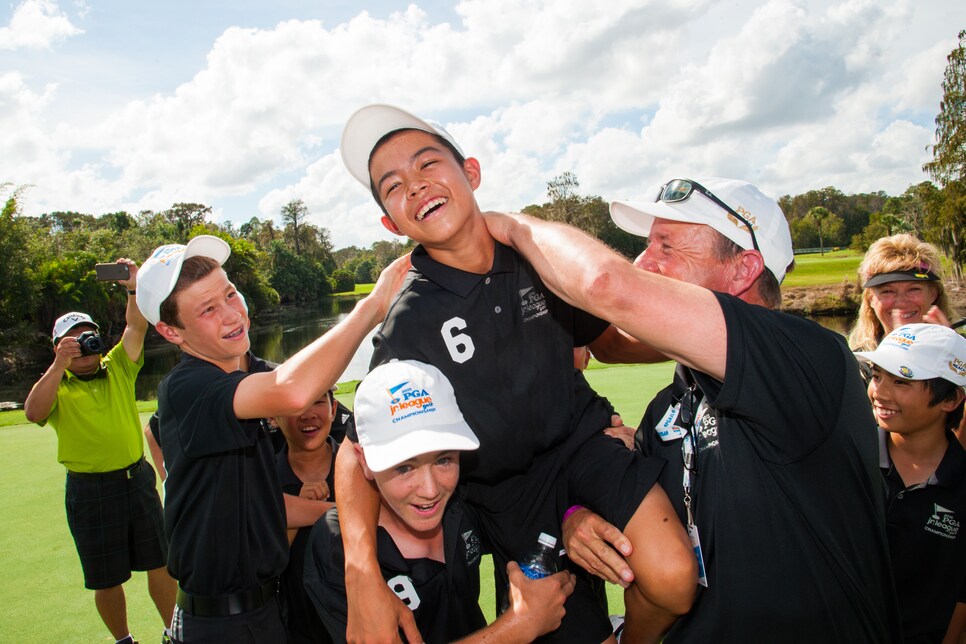 Coincidentally, Nishiba had nearly an identical putt on the hole that would have clinched the title in regulation for the 10-player team from the San Diego area, but he just missed the putt. "I made a read and moved it a little lower," Nishiba said of his second effort. "I was just thinking, 'Get it to the hole' and 'Give it a chance,' and it went in."
Roughly 2,500 teams competed around the country in 2015, with eight state-wide all-star teams ultimately advancing to the PGA Junior League Golf Championship. Split into two divisions, teams played nine-hole matches in a two-player scramble format, with points awarded based on the number of holes won. The final scoring is based on the record of matches won, tied and lost. Each team played three matches between Friday and Saturday to determine the division winners—California and Georgia—who faced off Sunday.
The person most surprised by the miracle putt? It just might have been Nishiba's dad, Yoshi.
"He actually had been missing putts all day long, and he didn't have to do this to me," said Yoshi Nishiba. "If he would have made it in regulation, game over, but I guess he saved it for this dramatic finish."