The Loop
The Web.com Tour featured the best, most frightful group on Sunday
Hack. Shank. Yip. These three terms will make golfers cringe on the spot. From professionals to weekend players, everyone will suffer from at least one of these frightening shots at some point in life.
That's what makes this Web.com Tour group at the News Sentinel Open so ghastly. Avoid them at all costs if they're playing at a course near you.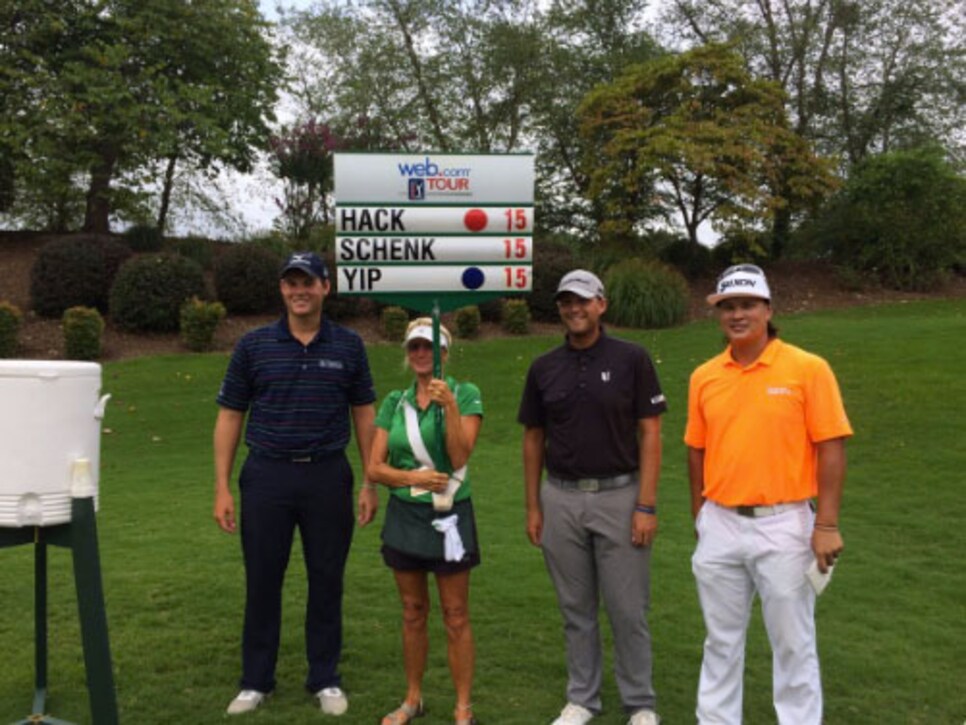 Yeah, their last names are Hack, Schenk and Yip, and they have to golf with each other. What are the odds? Heck, who even let them start playing golf in the first place? Must have been some tough times growing up on the golf course.
Social media has already gone off on the group, with hilarious reactions to the absurd pairing.
The three of them entered the round seven shots off the lead, with an outside chance to capture their first Web.com Tour victory. Let's just hope that they don't ... well, you know, live up to their last names.