The Loop
The wait is over. Jack Nicklaus is finally introducing his own brand of ice cream
Be honest. When your mom pulls out a pie from the oven and slices you up a piece, are you secretly wishing you had a scoop of Jack Nicklaus to go with it? Us too!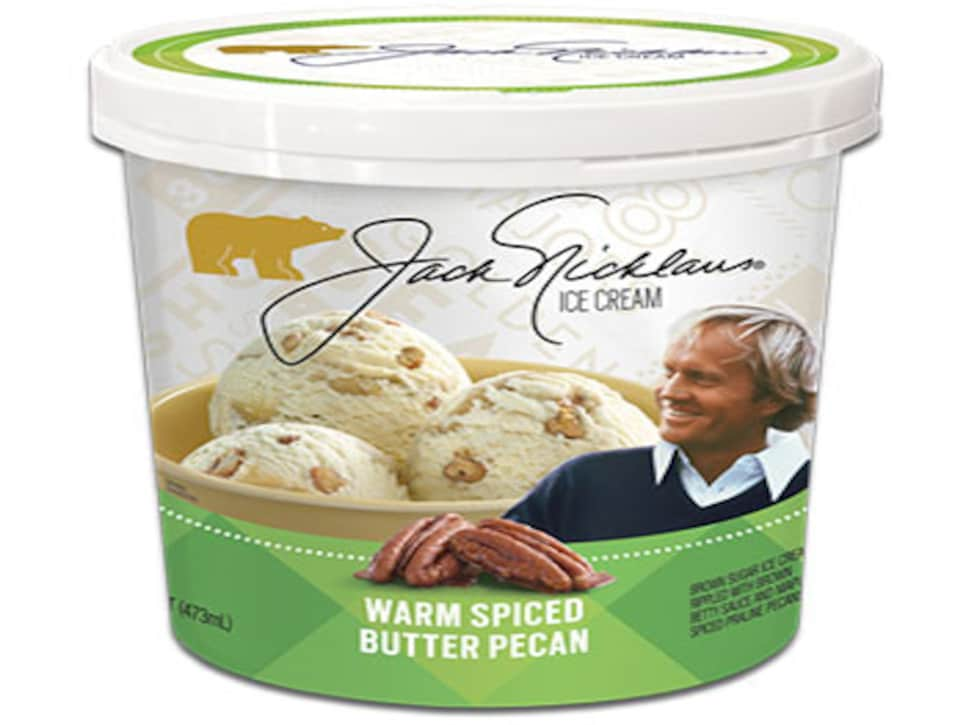 Sensing this void in the frozen dessert market, the 18-time major champion will up his cool quotient (get it?!) with the introduction of Jack Nicklaus Ice Cream. The new ice cream, which will be available at grocery stores like Winn Dixie, Bi-Lo, and Kroger, will feature flavors such as Warm Spiced Butter Pecan, Chocolate Peanut Butter Swirl, Salted Caramel Toffee, Strawberry Lemonade, Triple Chocolate, Coffee and Donuts, and Homemade Vanilla.
Other flavors we think Nicklaus should consider: Beer-And-Hot Dog-At-The-Turn, Pimento Cheese, and Drivable Parfait.
Nicklaus will partner with Minnesota-based Schwan Food Company to introduce the ice cream, and consistent with other Nicklaus products like wine, water, and lemonade, proceeds from sales will go to the Nicklaus Children's Health Care Foundation. Isn't that sweet? (OK, we'll stop now.)
"It's no secret that I love ice cream," Nicklaus said in a statement. "Needless to say, I have never had so much fun in the research and development of a product.