The Loop
The vests Rory McIlroy and Jason Day are wearing at Troon have people talking
TROON, Scotland — Either great minds think alike, or Jason Day and Rory McIlroy have a bet going over who can get the most attention for their choice of outerwear on Saturday at the British Open.
The two major champions each sported black zippered numbers from their respective apparel brands (Nike for McIlroy, Adidas for Day) as they began their third rounds. Both designs, made with a sleek, athletic cut, featured padding from the shoulders through the mid-chest.
Here is McIlroy's jacket: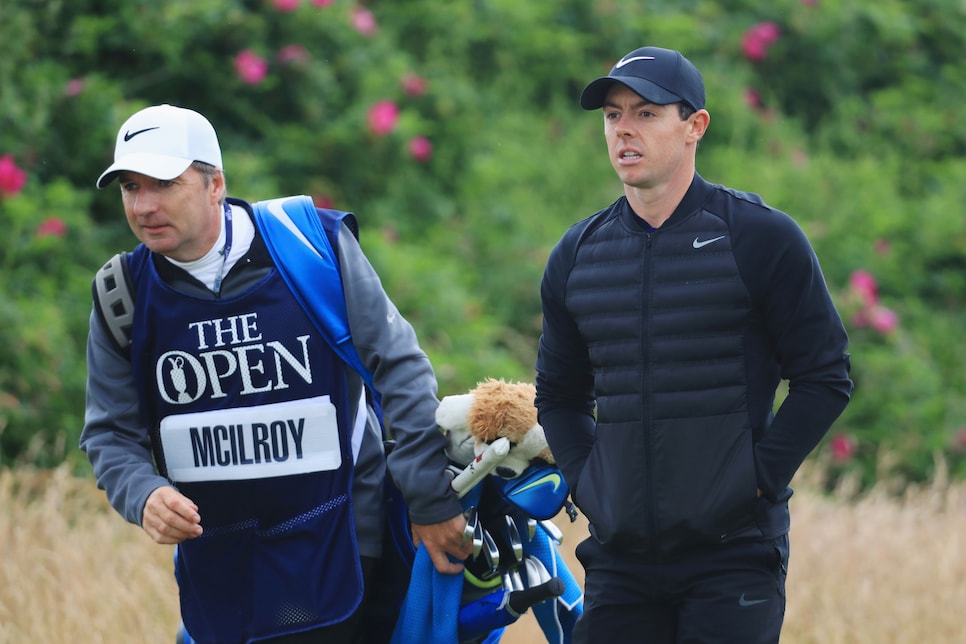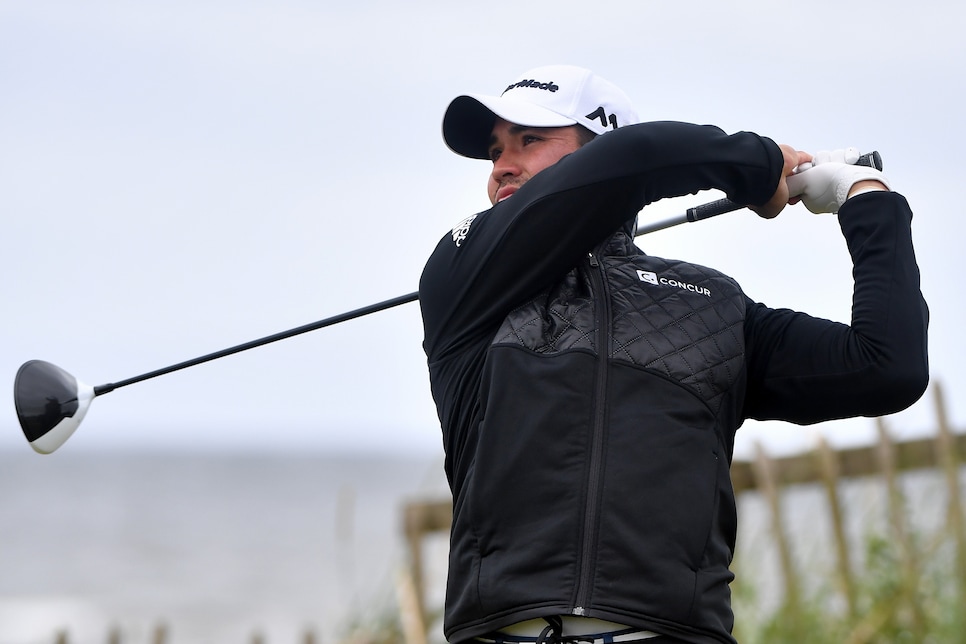 The outerwear didn't appear to be part of either players' official apparel scripting before the tournament. We're certain that they are keeping both guys warm as they play in the 30-mile-per-hour gusts buffeting Royal Troon. As for their aesthetic appeal, well, that's where they seem to leave some room for comment.
McIlroy certainly has the build to make most anything work, but it does look like he's ready to jump into the Tom Cruise part in the next "Mission: Impossible" movie.