The Loop
The USGA's special U.S. Open tributes to Arnold Palmer are outstanding
ERIN, Wis. — It was 57 years ago today that Arnold Palmer triumphantly rallied from seven strokes off the lead in the final round to capture his one and only U.S. Open title at Cherry Hills outside Denver. That classic moment in Open history is always worth remembering, but perhaps even more so this year with this being the first Open since the King's death last September.
To commemorate the victory, and honor Arnie, the USGA has pulled out a couple nice touches. The flag on the 18th hole at Erin Hills on Sunday for this year's U.S. Open is stitched with an image of the iconic moment where Palmer tossed his visor after holing the final putt for his victory.
That same silhouette image has been printed on the bunting on the grandstands surrounding the 18th green, offering another visual reminder of the transcendent triumph.
Additionally, spectators received a replica of Palmer's players badge from the 1960 Open.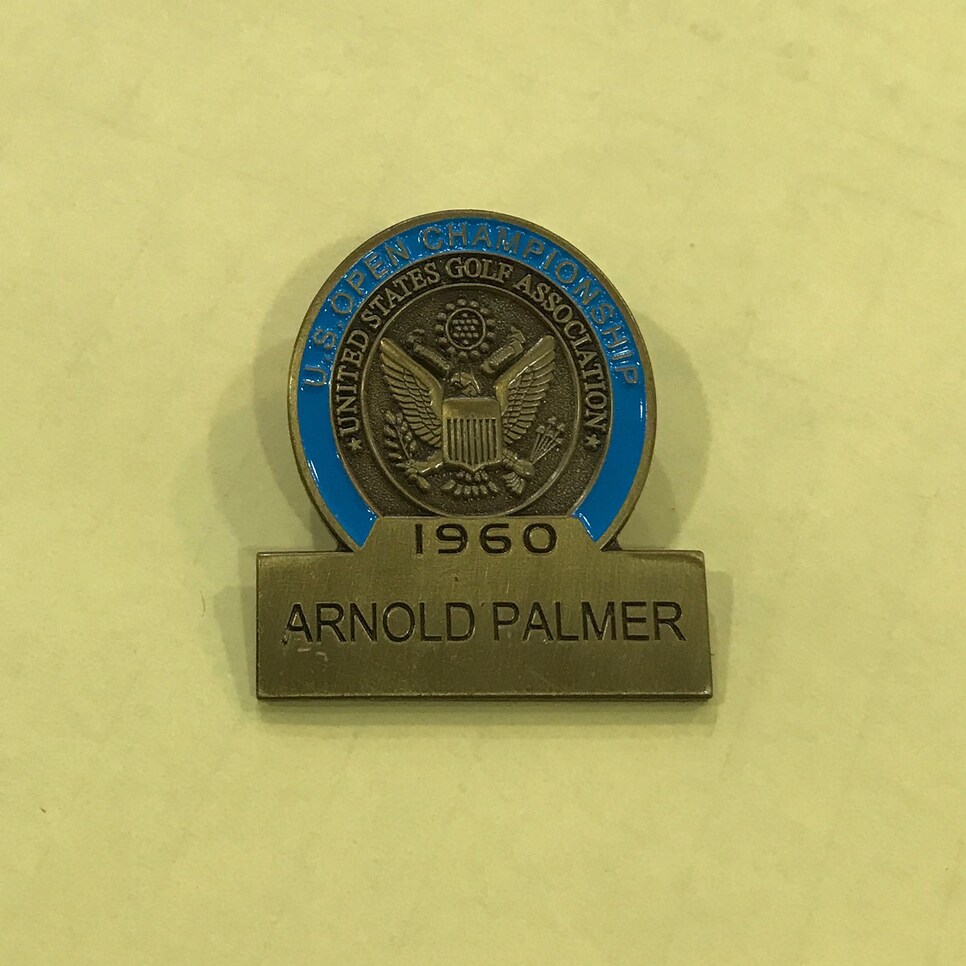 A very classy tribute, indeed.