The Loop
The U.S. Open 'isn't the Hillsdilly,' David Duval says, but Hillsdilly sounds like more fun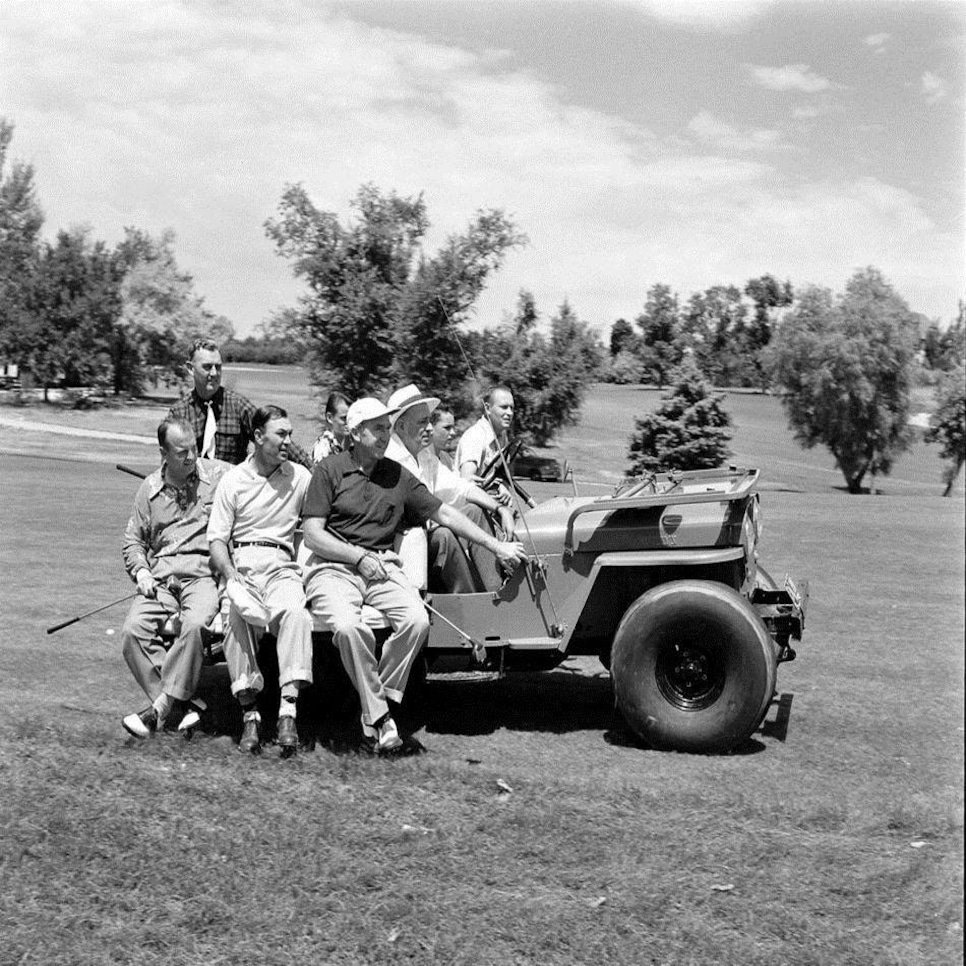 The Hillsdilly is not the fifth major, though given its boost in stature on the Golf Channel on Wednesday evening maybe we should reconsider. Even Ben Hogan played in it.
David Duval, a panelist on Golf Channel's Live From the U.S. Open show, was discussing the unreal expectations the USGA has regarding pace of play at Erin Hills this week.
"Greens that are fast, a golf course that's new to everybody," Duval said, "look, there's a great tournament going on back in Denver, at my club Cherry Hills, called the Hillsdilly, this week. This isn't the Hillsdilly. This is the national championship, the U.S. Open, the best players in the world.
"I know that the USGA released the time par at, like, four-fifty-two. I think you're doing a disservice to the championship by doing that. It's almost unreasonable to expect these guys, and the number of players, to get around this golf course, especially with the excessive distances from greens to tees, in that type of pace."
Details of the Hillsdilly are somewhat sketchy, though presumably a round in the annual tournament at Cherry Hills Country Club likely will take longer than a U.S. Open round at Erin Hills will take.
We base this presumption in part on this four-year-old Tweet from someone apparently familiar with the Hillsdilly:
Cigars, beer and golf is the trifecta required of a successful and enduring event, of course. Hogan's participation doesn't hurt either. The caption to the photo above, shown on the Ben Hogan Facebook page says:
"On August 6 – 9, 1952 Ben played at the Cherry Hillsdilly golf tournament hosted by the Cherry Hills Country Club in Denver Colorado, a three day golf and social event that included celebrity guests such as Bob Hope, Dean Martin, Jerry Lewis, Alice Faye, Phil Harris, President Eisenhower and Dizzy Dean."
Ike and Dizzy together is the equivalent of the U.S. Open and the Hillsdilly together. But we digress.
"Pictured is Ben Hogan riding in a Jeep at the Cherry Hillsdilly in 1952 at Cherry Hills Country Club in Denver Colorado. The man to his left is Joe Dye [sic], then the president of Cherry Hills. Joe Dye was the USGA official who helped Ken Venturi off the final green at the 1964 US Open. Ken was suffering from heat prostration in the 100 plus degree temperature and was so woozy that he could not read his scorecard. Dye assured him that it was correct and that he could sign it."
So the Hillsdilly even came with its own USGA official, though probably not one likely to monitor the pace of play.
The annual Hillsdilly begins on Thursday at Cherry Hills, and runs through Saturday. Good luck to its participants, who, given that cigars and beer are likely to help get them through the golf, are likely to have more fun than those at Erin Hills.