The Loop
The U.S. Open at Chambers Bay 'will be most stunning sports venue ever televised'
Stories of interest you might have missed…
Ron Read is a former long-time USGA staffer, who is predicting success for the U.S. Open at Chambers Bay, notwithstanding early criticism. "This opinion is offered as one who stood with John Ladenburg, course visionary, [and] Robert Trent Jones, Jr, its designer, on the rim overlooking the raw, undeveloped, 940 acre county property," he writes at Golf Traditions. "Together, that day in '05, we shared a dream — that of hosting the US Open on this site, one that had yet to even be touched by a bulldozer…I am on record. This will be the most stunning sports venue ever televised."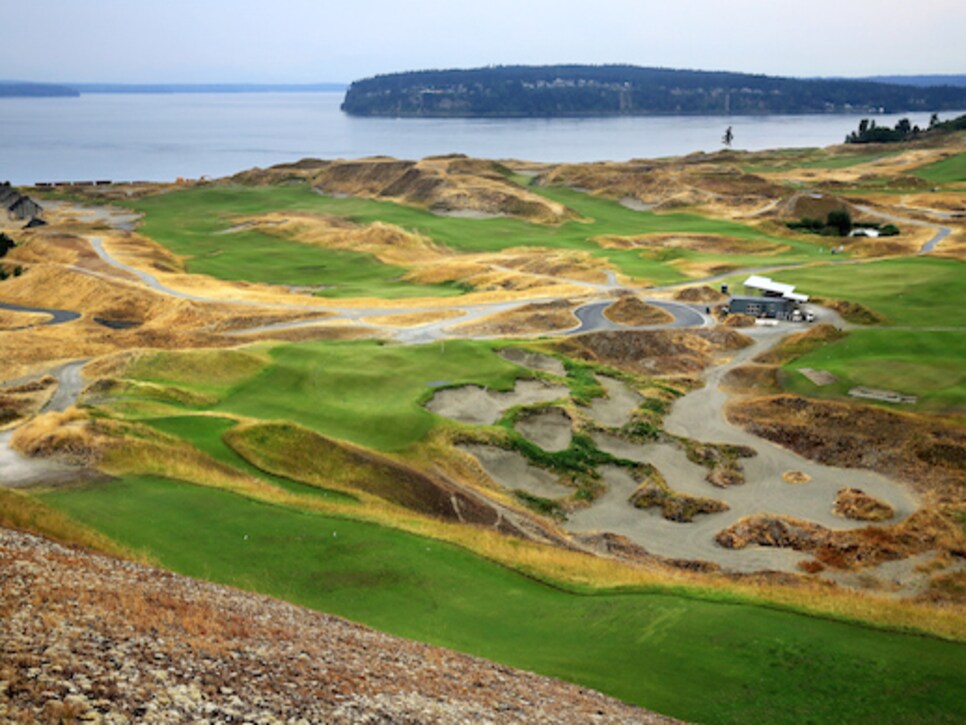 For the first time ever, the U.S. will be played on fescue grass. "This isn't your father's golf grass at Chambers Bay," Craig Smith of the Seattle Times writes in this look at another interesting feature of this Open. "This grass is fescue, and it is one of many reasons this U.S. Open is special. Fescue fairways, fescue greens, fescue rough. A regular fescue festival involving four strains of the grass, with two strains on fairways and greens and two for the rough."
The Irish Open at Royal County Down this week is a step out for Rory McIlroy, who is serving as a host of sorts for the event. The Rory McIlroy Foundation is the charitable beneficiary. "When I was younger my parents sacrificed everything to allow me to play the game I loved," he says in this story by Peter Hutcheon of the Belfast Telegraph. "But I know that not every child is so fortunate. My aim is that the Rory Foundation will support children's charities big and small around the world that try to give kids a helping hand."
"Colonial Country Club only got a combined 1.6 inches of rain overnight Saturday and Sunday," Brad Townsend of the Dallas Morning News writes, noting potential problems at the next PGA Tour stop, the AT&T Byron Nelson. "Just 31 miles to the Northeast at the Four Seasons Las Colinas, site of this week's AT&T Byron Nelson, the TPC course was drenched by 3.75 inches of overnight rain and a storage tent left of the 18th fairway was obliterated by an apparent EF-1 tornado."