News
The Uniform Score: Sunday
SUGAR GROVE, Ill.-- Yawn. As riveting as the final-day golf was, the team uniforms were dull and uninspired. Harsh criticism, maybe, but that's because I expected more.Â
Once again, both teams looked sleek and tailored -- bravo to Ashworth (the Americans' apparel provider) and Abacus (the Euros') for that -- but this was Sunday at the Solheim. Weren't you supposed to save the best for last?
Let's take a closer look: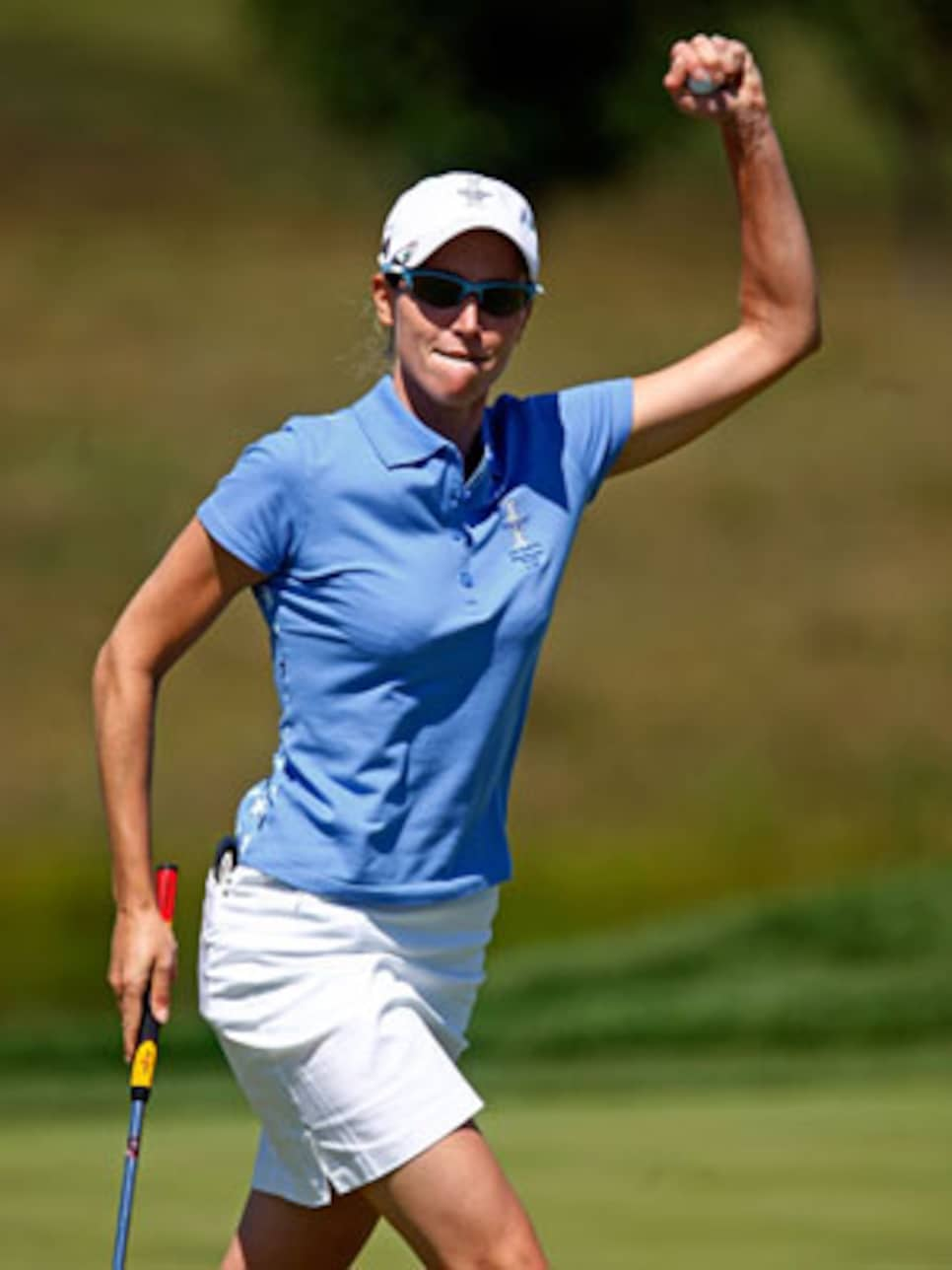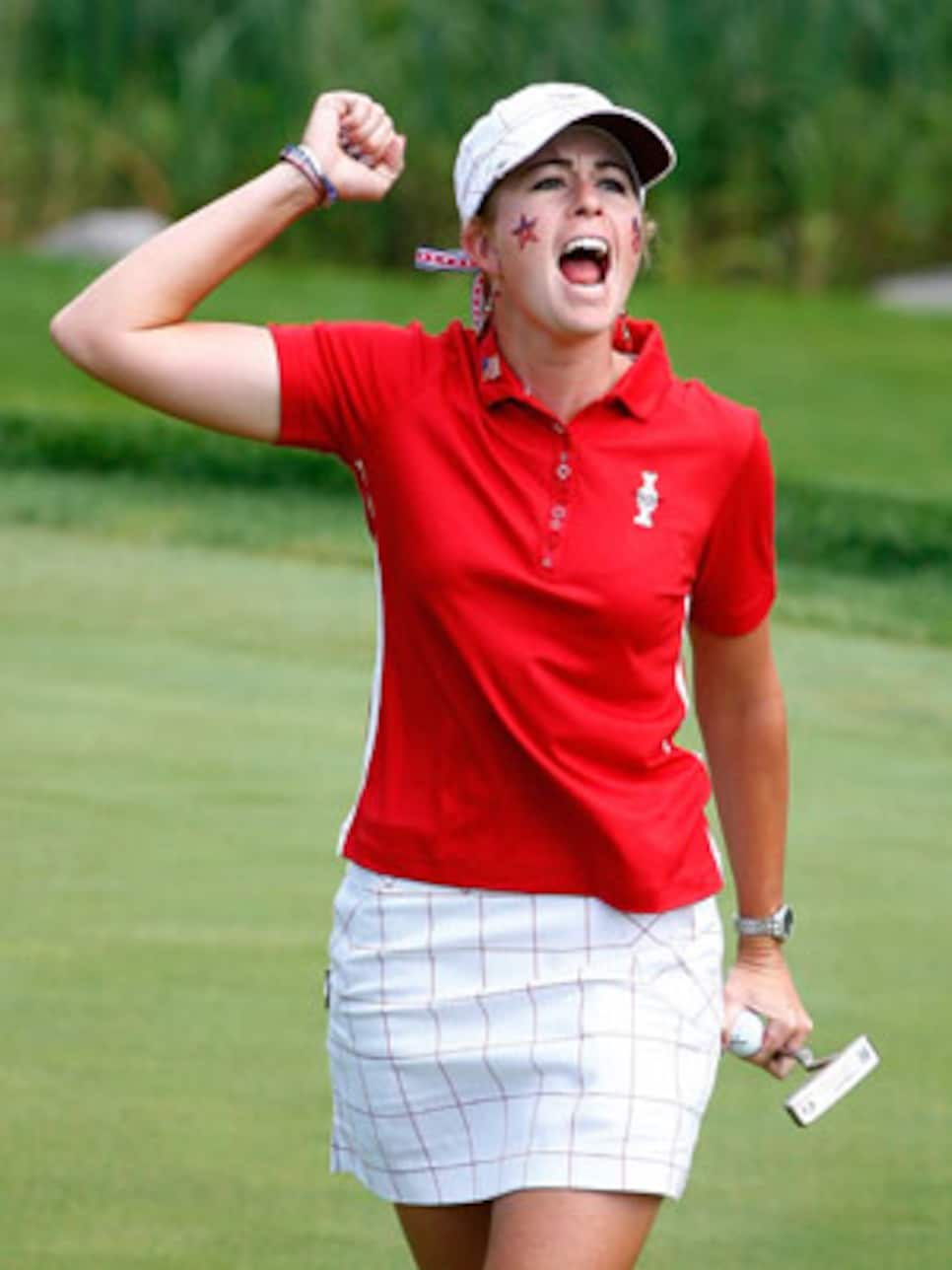 Once again, there is nothing glaringly wrong with this outfit, it just doesn't have anything special. And for Sunday singles, we wanted special.
I'll call the singles uniforms a halve.
Score: US 1.5 - Europe 1.5
--Stina Sternberg (Photos by Scott Halleran, Getty Images)