News
The unexpected stat fueling Justin Rose's eye-catching good form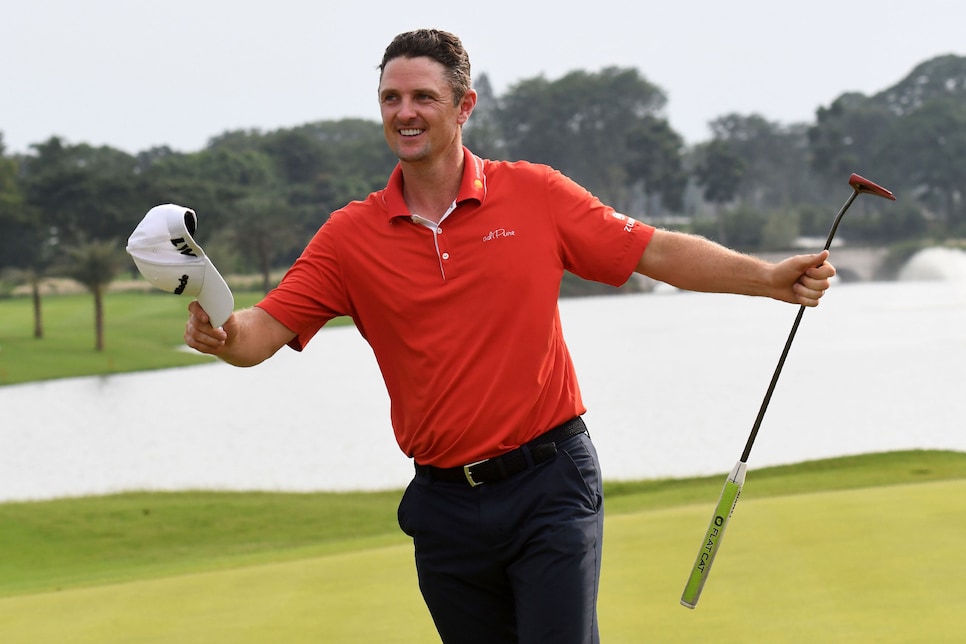 There are always a few players who, for one reason or another, never seem to fully get their due. Not that Justin Rose is some dark horse, of course. He's not. But whether it's against Phil Mickelson at the 2013 U.S. Open, Matt Kuchar at the Olympics, Sergio Garcia at the 2017 Masters or, more recently, Tiger Woods and Rory McIlroy at the 2018 Arnold Palmer Invitational, Rose always finds himself on the wrong end of some tough popularity match-ups.
But while everybody's spending Monday recounting Tiger's brilliant play and Rory's hot putting, we should also give some love to Rose, because he deserves it. He's putting together an incredible start to his season, and dare I say it, he may be the real favorite heading into the Masters.
You're probably aware of Rose's good recent showings by now, because they've been hard to miss: He's finished 1, T-5, T-8, T-37, T-5, 3 in his last six PGA Tour starts, with a T-10 on the European Tour sprinkled in between. It's all amounted to Rose winning an astonishing 38 percent of his potential prize money this season, behind only Dustin Johnson and Justin Thomas.
What's most interesting about Rose's recent form, though, is what's fueling it.
Rose's strength, at least until now, has been from tee-to-green. Since 2011 he's finished the season inside the top five of strokes gained/tee-to-green four times, and has never finished worse that 15th. Writing for Golf World, statistician Dr. Lucius Riccio has routinely noted that he's the best ball-striker on the PGA Tour.
Putting, by contrast, has been an issue. Over the same period, Rose has only finished inside the top 100 in strokes gained/putting once (97th, in 2011). Yet that's been fueling his rise this season: Rose ranks fifth in category to date in 2018, gaining an impressive 1.022 strokes.
Rose's ball-striking hasn't been as good in 2018 (he's 34th in SG/tee-to-green so far), but I wouldn't read too much into that. Rose's past stats prove that he's an elite ball-striker, and barring an injury or something else unfortunate, at 37, he's not going to stop being one overnight. Indeed, he's actually hitting the ball farther so far this season than last, so I'd expect this stat to regress to normal levels as the sample size gets bigger.
The same could probably be said of his putting, of course. He has never putted this well before so it's unlikely that this is the new normal. But that doesn't necessarily matter. Renowned statistician and Columbia professor Dr. Mark Broadie has written numberous times that wins on the PGA Tour come about, basically, when one part of a golfer game inflects suddenly and quickly up. Basically, when a good ball striker has good putting week, he wins, like Rory did at Bay Hill:
Rose is doing exactly that. His putting stats have inflected up to levels we've never seen from him before. Sure, they'll start coming down at some point, but they've shown no sign of that yet. Rose remains squarely in the middle of the best putting streak of his career, and with the Masters just 16 days away, it's happening at the perfect time.