The Loop
The ultimate golf trip? One day, four rounds, four different time zones
From his hotel room in Columbus, Ohio, David Woods sat watching TV, nervous and excited about the what loomed for him the following day. As the PGA Director of Golf The Vintage Club in Indian Wells, California, Woods happened to be walking by on the range a couple weeks earlier as three of his members, Ric Kayne, chairman of an asset management company, Al Rabil, an employee of Kayne's, and Larry Sheakley, a part owner of the Cincinnati Reds, were discussing a plan: 72 holes, four different time zones, one day.
Related: Best buddies trips The three members had done 54 holes in three time zones the year before, but wanted to push it even further this time, and calculated they had room for a fourth.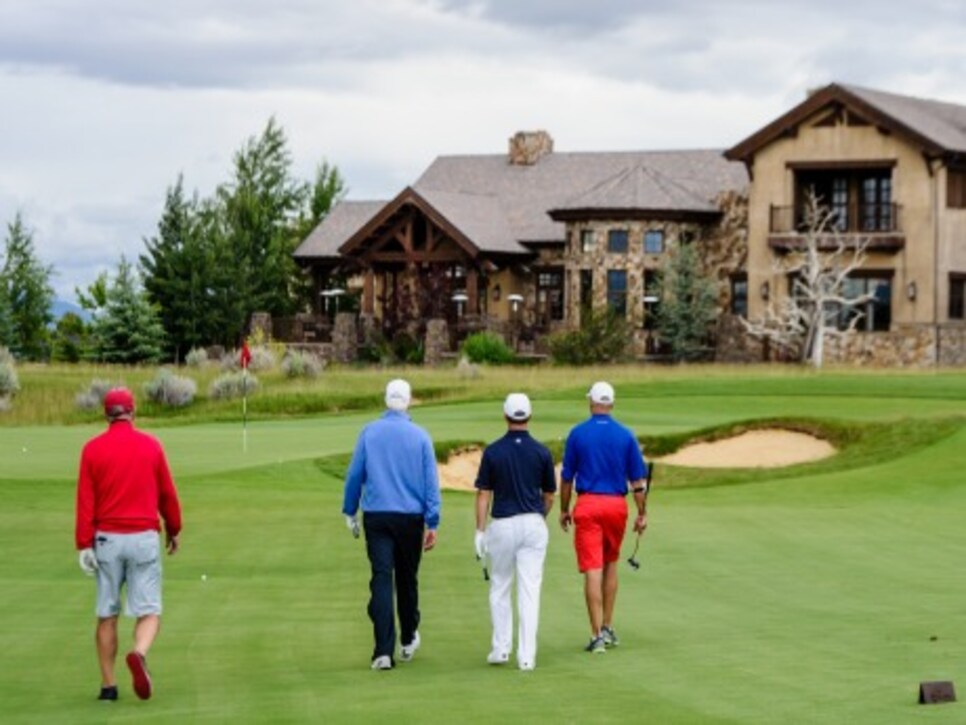 "They asked if I wanted in," Woods said. "I didn't really think about it much, I just said: 'sure.'" Over the coming weeks, the four pooled their various resources -- connections, private planes, helicopters -- to come up with an itinerary. The plan was to start at The Golf Club in Columbus, Ohio and hop from there to Chicago to Montana to Oregon.  Excluding the travel to and from the start and finishing points, the journey equates to more than 2,500 miles (or, in other words, about the same from NYC to San Francisco), and they'd walk about 23 miles each. We admit that golf isn't exactly the most hardcore sport around, but what these guys were doing was pushing it to its limit.
Related: Speed Golf in Lima, Ohio Woods ended up going to sleep a little after midnight, partly because of his excitement, and partly because he wanted to watch game six of the Stanley Cup finals ("I was raised in Canada, I wasn't missing that."). A little more than three hours later, he and the three others were on their way to the golf course. So how did their day break down? Something like this: __5:30 a.m. (ET)__The group, all walking with caddies, tees off at The Golf Club in Columbus, Ohio. It's dark out when they start, and because they depended on keeping to two-hour rounds, they were playing extreme ready golf: Caddies were to run ahead and shout out a yardage when they got to their ball. Players would jog or briskly walk to their ball after hitting, while the others would hit over their heads. There wasn't any waiting around," Woods said. "We just took off."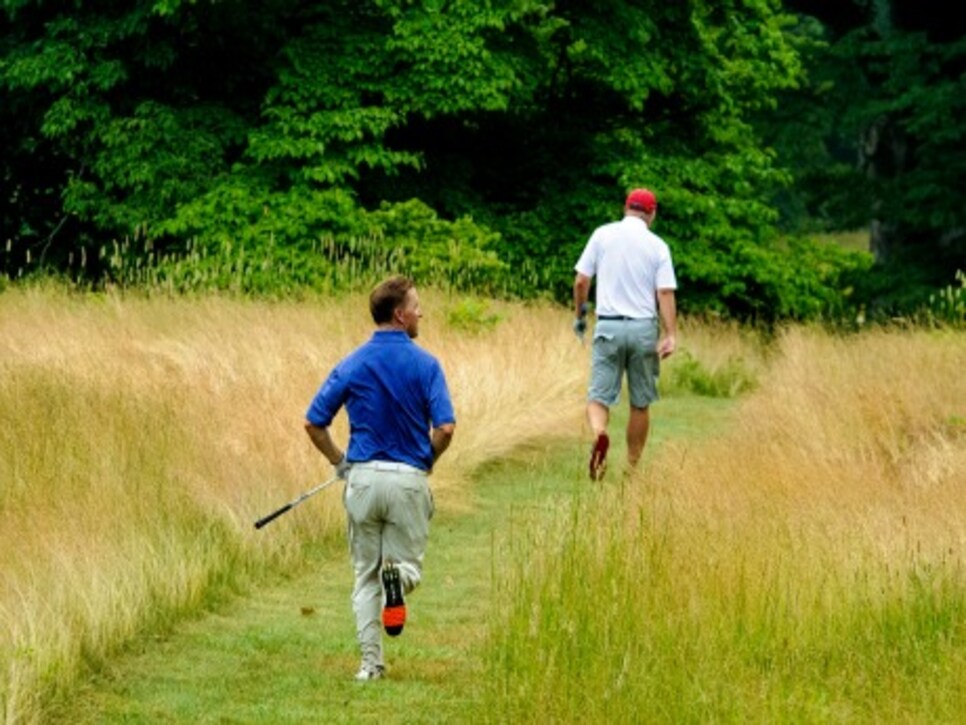 Related: Know the rules when severe weather approaches __3 p.m. (ET) 2pm (CT) 1pm (MT)__After three hours in the air, the foursome arrives in Montana and tees off at The Tom Doak Golf Course at Rock Creek Cattle Company. They again finish playing in just under two hours, and head to the final leg of their journey: Pronghorn Club & Resort in Bend, Oregon. 7:45 p.m. (ET) 6:45 p.m. (CT) 5:45 p.m. (MT) 4:45 p.m. (PT)"By that final round, I had no idea where the ball was going," Woods said. "I just kept thinking on my way [to the final round] 'I can't believe we're about to play another 18 holes. '" But they do, touching down at about 4:45 PT and playing once more in under two hours to finish their goal ahead of schedule. After the round, they sit down for a couple of celebratory drinks and prepare to call it a night. 'It was a once-in-a-lifetime experience,' they tell each other, 'something to tell our grandkids.' So we shouldn't expect anything similar again next year?   "They say no, but 12 months is a long time away," Woods said. "I would do it again if we did 90 holes."