Courses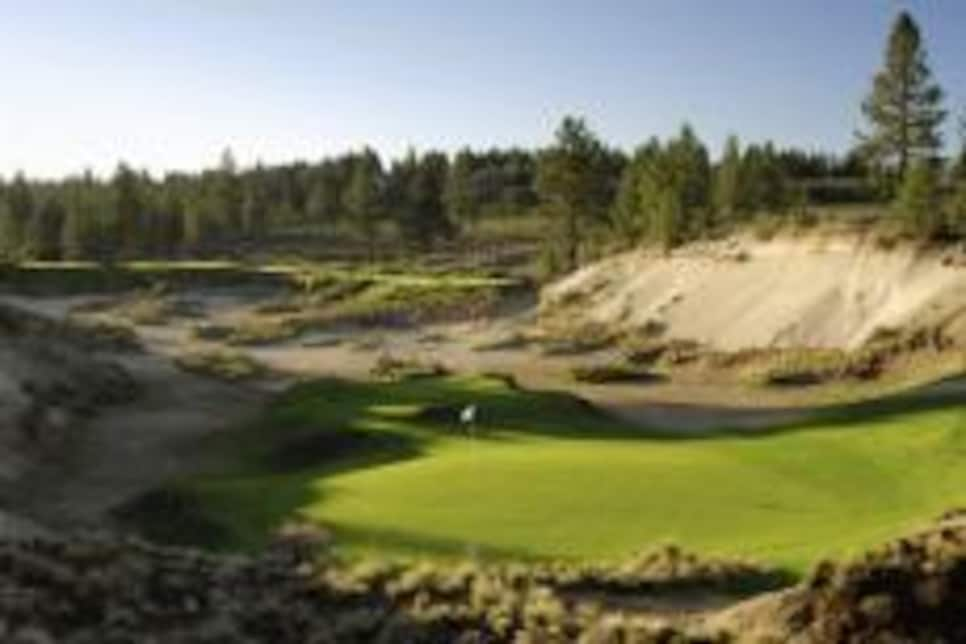 The short history of Tetherow -- a high-end golf community in Oregon with a highly regarded David McLay Kidd-designed course -- has more than its share of twists and turns. Here's an article in the Bend Bulletin that'll bring you up to speed, if you are so inclined.
The condensed version: Only 59 of 302 plots have sold and just "a handful" of homes have been built on them. The master developer, Arrowood Tetherow, had to unload most of its residential lots, plus the property where it planned to build a hotel and the golf course itself. Now it's getting pressure from another one of the developers, Virtual Realty Enterprises of St. Louis, which has filed a notice of default for failure to pay $12 million on an $18 million line of credit, the Bend paper reports. The credit line is secured by two lots and 12 acres set aside for overnight accommodations.
"Like any other property you bought two years ago, it's probably worth half now," the paper quotes residential lot owner Gwil Evans as saying. "But I think that location will be among the first to come back and will do better than any other (Central Oregon) golf course location."
The course, as we noted back in May, is now owned by a company headed by Chris Van der Velde, who played briefly on the PGA Tour. Originally intended to be super-private, Tetherow is basically open to the public now. Our colleague Matt Ginella played the course earlier this year and loved it. Here's the online version of his report.