The Loop
The Twenty Ten: Two courses in one?
NEWPORT, Wales -- Not that captains Colin Montgomerie and Corey Pavin don't have enough factors to weigh when formulating their pairings for the Ryder Cup, which begins Friday, but Jim McKenzie, Director of Golf Courses and Estates Management at the Celtic Manor Resort, can throw yet another at them.
Seems there are two golf courses lurking out there, not just one. The reason is the 125 millimeter rough that will not be mown for the rest of the week. (That translates to five inches, by the way.)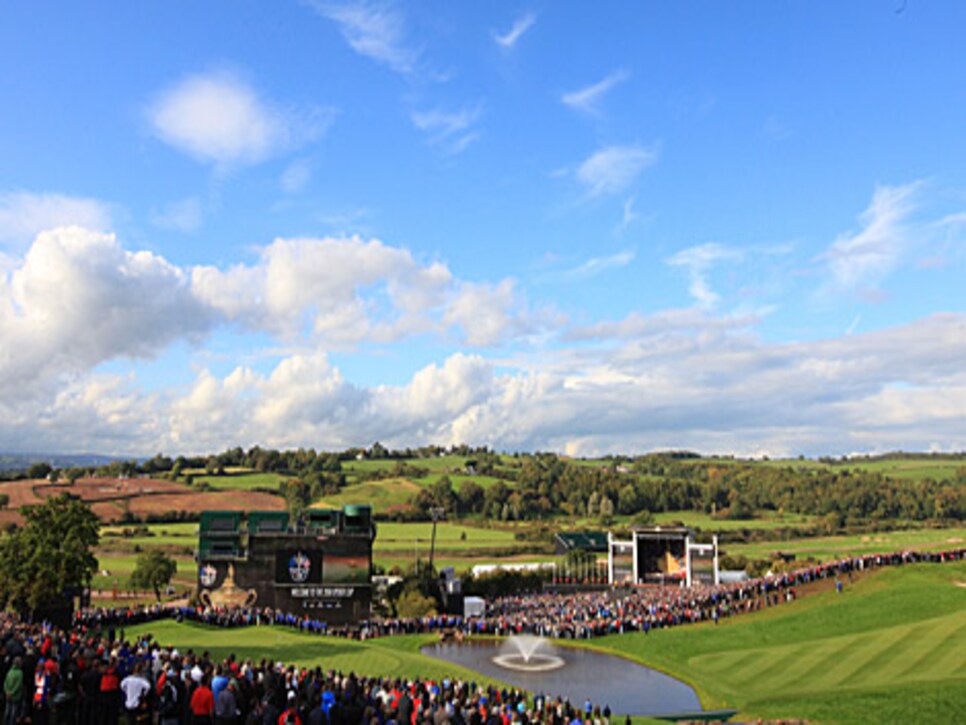 "It will be like two different golf courses out there, at least on the days it doesn't rain," McKenzie said Thursday as he made final preparations on the Twenty Ten Course built specifically for the 38th Ryder Cup. "In the morning, with the heavy dew we get this time of year, the rough will be, as we say in Scotland, claggy and clingy. It will be a factor with it being very tough in the morning."
The rough is also much tougher than when the Wales Open was conducted earlier this year. "Some of the feedback we got from the Wales Open was that the rough was a little bit inconsistent. A lot of that came mainly from Graeme McDowell, who won the Wales Open and used to be a member here," McKenzie explained. "But I talked to him yesterday and he couldn't help but mention how dense the rough is.
"And we won't be cutting it the rest of the week. You have the tire tracks and all to consider. But really, it takes a bad shot to be in that rough. This is a resort course; the fairways are fairly wide. They're almost like runways. We have a band of 30 mm rough and another band of 60 mm rough before you get to the heavy stuff. It takes a bad shot to be in there."
Yes, but bad shots happen regularly under intense pressure. Especially in those morning matches, when the nerves are frazzled. Claggy and clingy could be popular terms by day's end.