News
The tricky business of keeping politics out of a U.S. Women's Open at Trump National Bedminster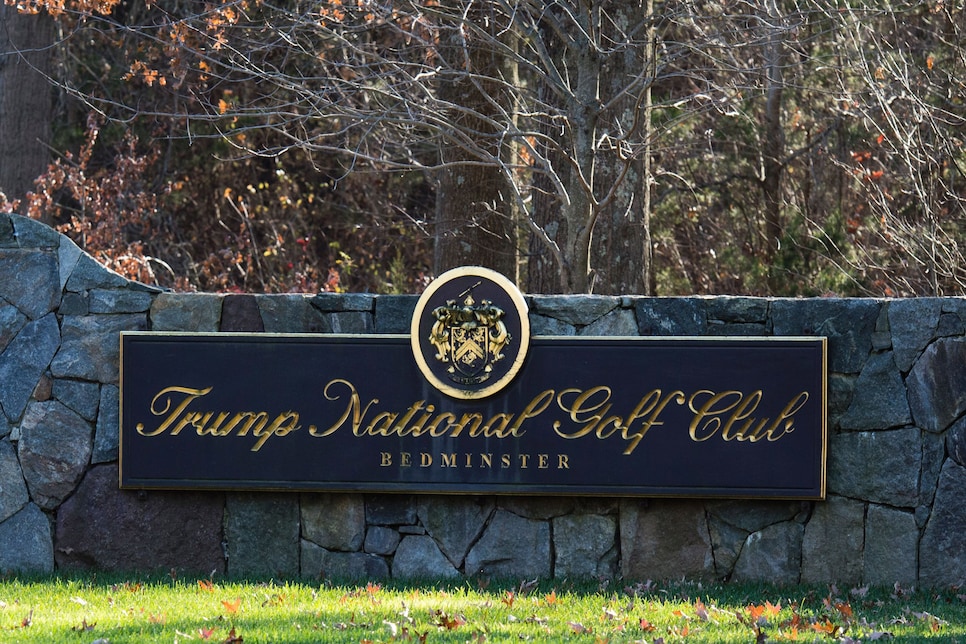 The 2017 U.S. Women's Open at Trump National Bedminster is five months away and both the USGA and the LPGA are trying to position this as a non-political national championship contested by the best 156 female golfers in the world—knowing that it's not.
In light of the Women's March on Washington and other demonstrations that have broken out in the early days of the Trump Presidency, heads of the two organizations acknowledge this isn't going to be the "normal" U.S. Women's Open.
"There's going to be more noise in this one than we're used to," USGA executive director Mike Davis told me at the association's Annual Meeting last week at the Ritz-Carlton Washington, D.C., conceding that in fact the volume has already been turned up.
Anticipating some form of formal protests, the USGA has been planning "to insure an enjoyable and safe environment for players, fans, volunteers and staff" the week of the event, July 10-16. In addition to its own internal security team, the USGA has been coordinating with the local, regional, national and federal agencies to maintain peace and ultimately not detract from the championship.
Trump Bedminster, in the northern suburbs of New Jersey, is only 2.6 miles from USGA Headquarters in Far Hills. Besides staging the championship, the USGA is hoping to use the week as a way to showcase and celebrate women's golf both at its museum and campus.
Davis and LPGA commissioner Michael Whan met before the Annual Meeting but most of their discussions -- according to Whan -- were about growing the successful LPGA-USGA Girls Golf initiative.
Davis and Whan have been meeting about this Women's Open since the early days of the Trump candidacy. Last November, the USGA announced it was increasing the championship's purse from $4.5 million to $5 million, making it the highest in LPGA history. With squabbles erupting almost every day in the nation's capital over Trump's actions, that extra $500,000 hasn't quieted the dissenters who question holding the biggest women's event in golf at a course connected with the President.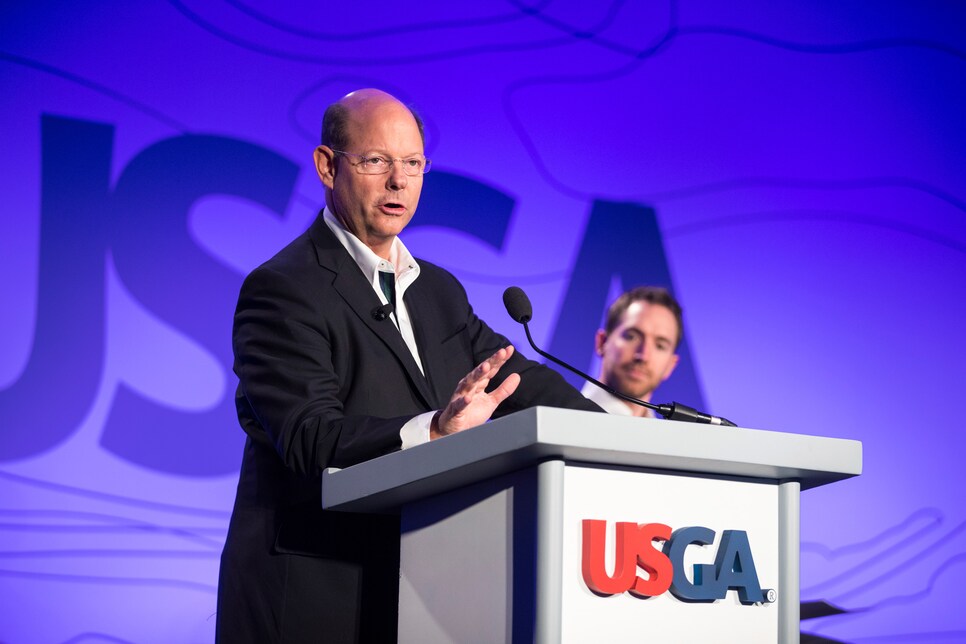 "I'm sure it's going to have its share of controversy," Whan told me on Monday. "But the last thing I want to do, no matter what your political view, is to get in the way of the opportunity for the best female golfers in the world. The USGA tells me they're going to put on a great Open. I believe them. They're my partner."
Some of Whan's players hold Trump in high regard. Lexi Thompson, the No. 1 ranked American, is a member at Trump International in West Palm Beach and played with Trump during the campaign and after the election. Natalie Gulbis spoke on Trump's behalf during last summer's Republican National Convention. At last year's Women's Open, Paula Creamer also pledged her allegiance to Trump as well.
"We have never wanted to get engaged in politics," Davis told golf writers in Washington. "We don't think it's right. At the same time, we strongly believe in acceptability in the game and openness into the game, and when you don't have that it hurts the game and is not good for the game."
Afterward I spoke to Davis one-on-one. He admitted, "This was going to be challenging no matter which direction we went. At the end of it, we just tried to stay away from politics. The problem is, no matter what move you make, it's seen as political."
Davis met with members of the Trump Organization after the election and went on to say he hoped Whan's players aren't put in awkward positions. If it means anything, Trump's daughter, Ivanka, will serve as general chair of the championship. "We're gonna try and do our best to get past it," Davis said. "Who knows? It could end up being a fabulous Open."
As for the narrative, Whan will not try to control his association's message. "We're a big organization," he said. "We've got thousands of members that are teachers and tour players. Like any large organization, there are going to be extremely vocal Trump supporters and some extremely anti-Trump people. This makes us like a lot of organizations. We've got a lot of people that are sort of confused, concerned and anxious. This is a weird time we're going through. I learned early on telling members what to say and how to feel is a bad idea. I wouldn't want someone to tell me how to react, either."
Either way, there will be a national championship contested with the possibility of the President showing up for the trophy presentation with protestors no doubt assembling within proximity of the venue.
"If the USGA tells me we can host a U.S. Women's Open in the class and style that we've become accustomed to, then count us in," Whan concluded. "I said that a year ago and I still feel the same way."