The Loop
The time I crashed a drone into a tree at Shinnecock (which is hard to do)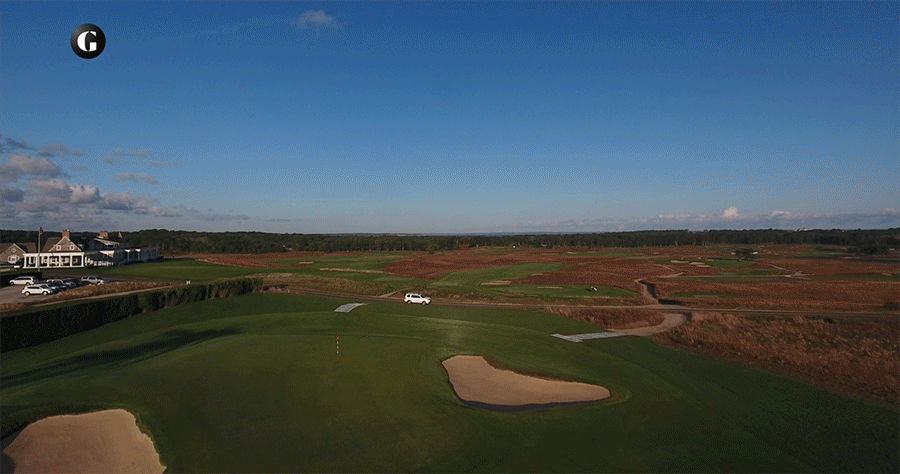 If you've watched any of the 2018 U.S. Open at Shinnecock Hills this week, you've likely noticed there are few trees on the property. In fact, there is only one tree in the section of course that contains the 10th through 13th holes: a lonely pine that sits to the players' left of the 13th green. The lack of trees not only makes for amazing images, it takes a lot of stress out of flying a drone there.
Last October, Golf Digest Senior Staff Photographer Dom Furore and I had the pleasure of spending a perfect fall day at Shinnecock. Dom's assignment was to capture photographs for Golf Digest's U.S. Open preview issue, and mine was to film the course with a drone. Drones have changed the way we capture golf-course images. These amazing pieces of flying technology allow us position cameras at elevations and angles that previously weren't possible.
I had been to Shinnecock before but spent the week leading into shoot day studying the course, plotting flight routes and deciding which holes I'd film in the morning versus afternoon to capture them in the best light possible. I came armed with a DJI Inspire 1 Pro and DJI Phantom 4, both of which I've spent countless hours flying personally (don't ask my wife and kids) and professionally. The Phantom 4 has forward-facing obstacle-avoidance technology, a key piece of information for this story. Basically it will recognize when an object is getting too close and stop in its place. Pretty smart.
When I got to the 13th hole that morning, I lifted off from behind the tee with the Phantom 4, flew out over Tuckahoe Road and tracked down the drivable par 4. About midway down the fairway I could see the drone, but depth perception became difficult, so I relied on my monitor to keep track of framing and where the drone was in relation to that damn pine tree.
As I approached the green, I began to pan the drone in an unsuccessful attempt to get a sweeping 180-degree view of the green. This camera move turned the back of the drone to the pine, rendering the forward-facing obstacle avoidance useless. Without warning, the picture on my screen scrambled, and that horrible sinking feeling hit like a truck. The footage remained, and the result is in the video below. You'll be happy to know that no trees were harmed and my trusty drone somehow survived and is still flying.