The Loop
The thought that kept Colt Knost from shooting the lowest round in Players history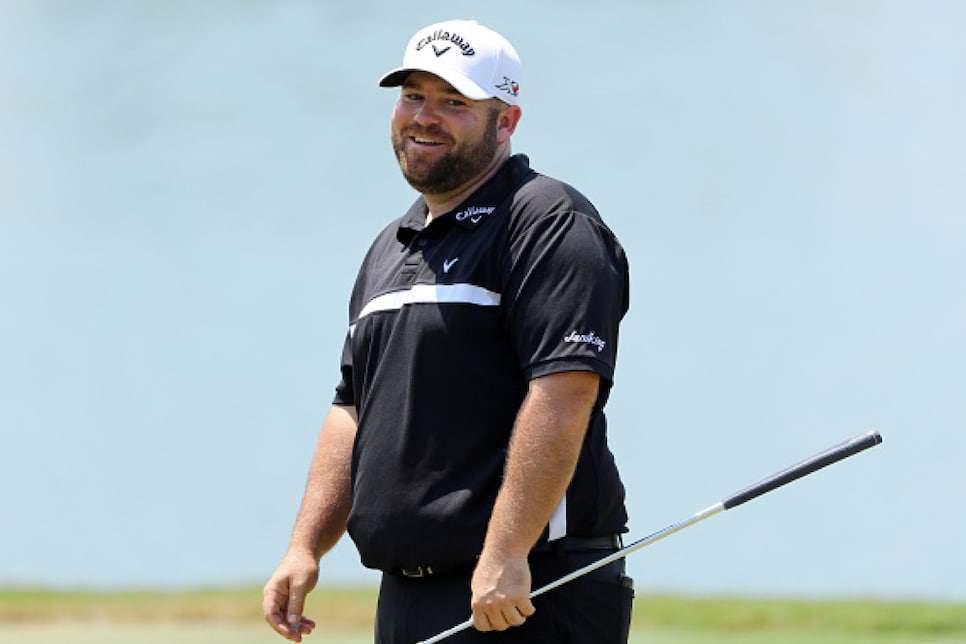 PONTE VEDRA BEACH, Fla. -- With a chance to make history at the Players on Friday, Colt Knost faced TPC Sawgrass' brutal finishing hole and battled his nerves. But it was a seemingly innocuous swing thought that wound up costing him.
No, it wasn't Knost recalling his rinsed tee shot from the day before as he got set to play the hole -- although it could have been. He got around that negative memory with a decent drive down the right side. And a solid 7-iron gave him a perfect 18 of 18 in greens in regulation in his second round. But faced with an uphill birdie putt of 40 feet, the red-hot Knost let a conservative thought creep into his head: Just two-putt this.
"But you know, as we all say, the toughest thing to do is when you try to two-putt, and that's kind of what I was thinking, which I regret that right now," Knost said. "I wish I would have tried to make -- my caddie told me I hadn't made a long one all day, so I might as well knock this one in. I wish I would have ran that through my head again. It seems like every time you try to two-putt, you leave yourself something a little more than you want."
What Knost left was a left-to-right four-footer that he couldn't convert, forcing him to settle for a 63 and co-ownership of TPC Sawgrass' Stadium Course record.
"I was nervous over the last putt just because -- you know, so many great players have played this golf course and all that, and to be the first one and only one to shoot 10-under would have been really cool," Knost said. "But I hit a pretty good putt, honestly, just kind of misread it a little bit and it hit the left lip."
Knost joins Fred Couples (1992), Greg Norman (1994), Roberto Castro (2013), Martin Kaymer (2014) and Jason Day (Thursday) in the 63 club at the Players.
It's been a solid season for the 2007 U.S. Amateur champ. Knost has made 15 of 16 cuts this season, but he's still looking for his first top 10 of 2016. And a first win of his PGA Tour career.
"It's just that one slow round a week that gets me, just that -- I'm hoping that round was yesterday," Knost said of his opening 72. "But you know, to win out here and to compete, you have to play four good ones, and it's just something I haven't done yet this year, but it's getting close. I've got to stay patient with everything."
After he walked out of the media center, Knost said he was looking forward to taking a nap. Only sweet dreams and happy thoughts of a late Saturday tee time we hope.