News
The superfans have arrived
OAKMONT, Pa. -- It's not often you find a couple of fully decked-out golf fans. But Jessica Speechley and Stacey Keating rival the Chinese actors who were paid to cheer for the North Korean soccer team.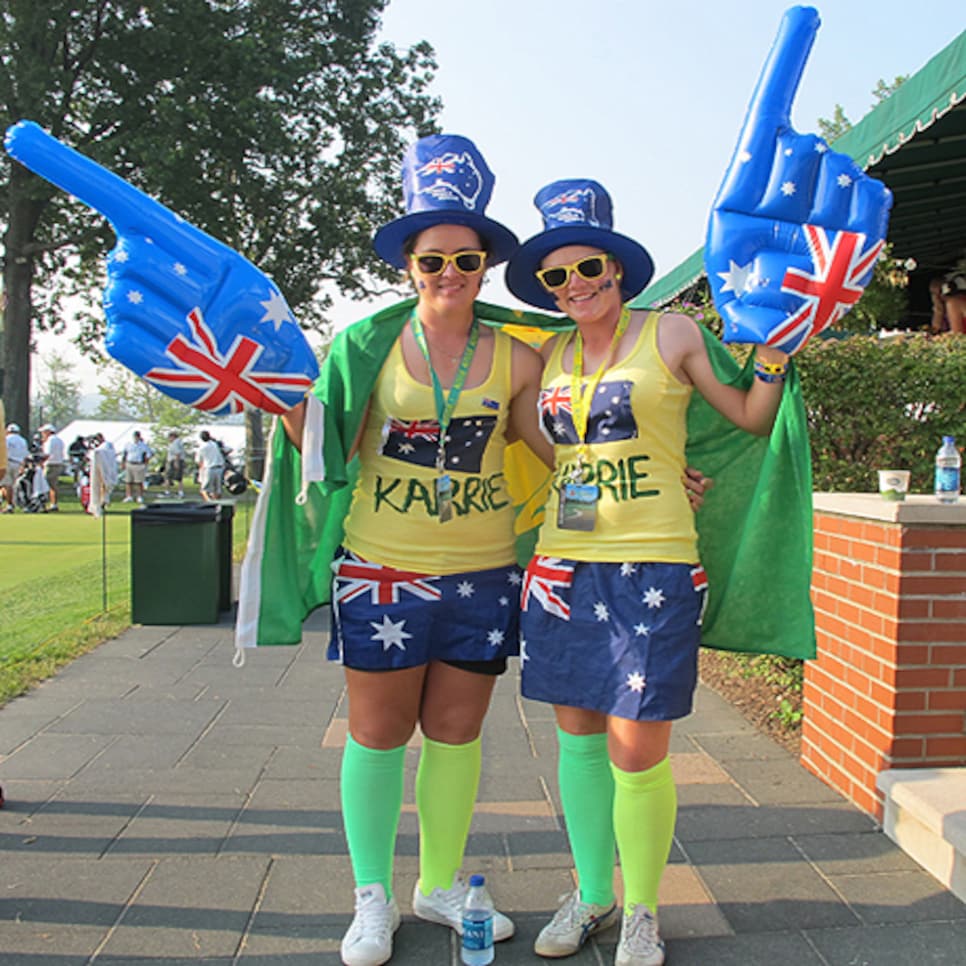 Speechley, 21, and Keating, 24, are recipients of the Karrie Webb Series scholarships, and they've been awarded the chance to spend a week with Karrie Webb during the U.S. Women's Open. Webb, winner of the 2000 and 2001 U.S. Women's Open, says she always looks forward to spending a week with the two winners.
Keating, who also spent a week with Webb last year, says the seven-time major champion is more laid back than you'd imagine. She also relishes the chance to analyze how a hall of famer prepares to compete.