News
The Style Blog: Kicking it old-school
The last few years have brought some challenging economic times. As a result, people have become more savvy about how and when they spend their money. So it's no surprise that one of the hottest trends in fashion has been a return to classic American brands with a long history and heritage (think Levis jeans, Frye boots, Woolrich blankets, Timex watches). Brands that don't sport an obscene price tag and still manage to offer durability and a knowing style.
In the past two weeks I've noticed this trend trickling into the golf market. It's the time of year when the bigger golf brands like Nike roll out the apparel collections that will be in stores starting February. The first preview I went to was Nike, and it was thrilling to see the new Dunk golf shoe (below) that will be available this winter. Its roots can easily be traced to the Nike Air Jordan--it feels fresh and new, but substantial with its historical reference.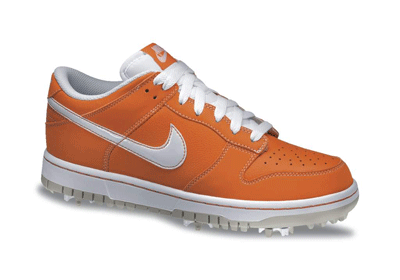 I was also really excited to take peek at the newly relaunched Oakley golf line. It offers polos inspired by the brands cool West Coast culture--one polo in particular is a replica print of a rash guard (see below) also available in the line. It's exciting to see what we can expect for the 2012 golf season.