The Style Blog: Iconic inspiration
If I had to choose one word to describe my personal style it would have to be "Sybil." Yes, I have a multiple-style disorder when it comes to dressing on and off the course. I think it's the only time multiple personalities can be fun.
Obviously, I love to put outfits together -- as a stylist, it's what I do for a living. It would get very boring very fast if I could only dress one way. But most women don't share this inclination. Women not suffering from MSD tend to pick one look that works and stick to it. To them, I can only offer one piece of advice: Please make sure your clothes fit properly. Me, I'll continue to imitate all the fabulous style icons that make dressing so much fun.
Last week at the 2012 PGA Merchandise show, I got a sneak peek at what will be in stores and pro shops for Fall 2012. I realized that I couldn't decide what I loved more: trousers or dresses. It goes back to my multiple personalities. The two personas that seem to win out over the rest are Kate (named for the fabulous Katharine Hepburn and her preference for trousers) and Diane (after Diane von Furstenberg, the designer of dresses for women of all shapes and sizes). I noticed that golf-apparel designers tend to favor these ladies almost as much as I do. For Fall '12, you can expect to find well-tailored, comfortable and very utilitarian trousers like the ones from J. Lindeberg. Or you can look for very stylish skirts and dresses that are both feminine and functional, like the ones from the Greg Norman Collection. Check out these images to get some inspiration for Fall 2012: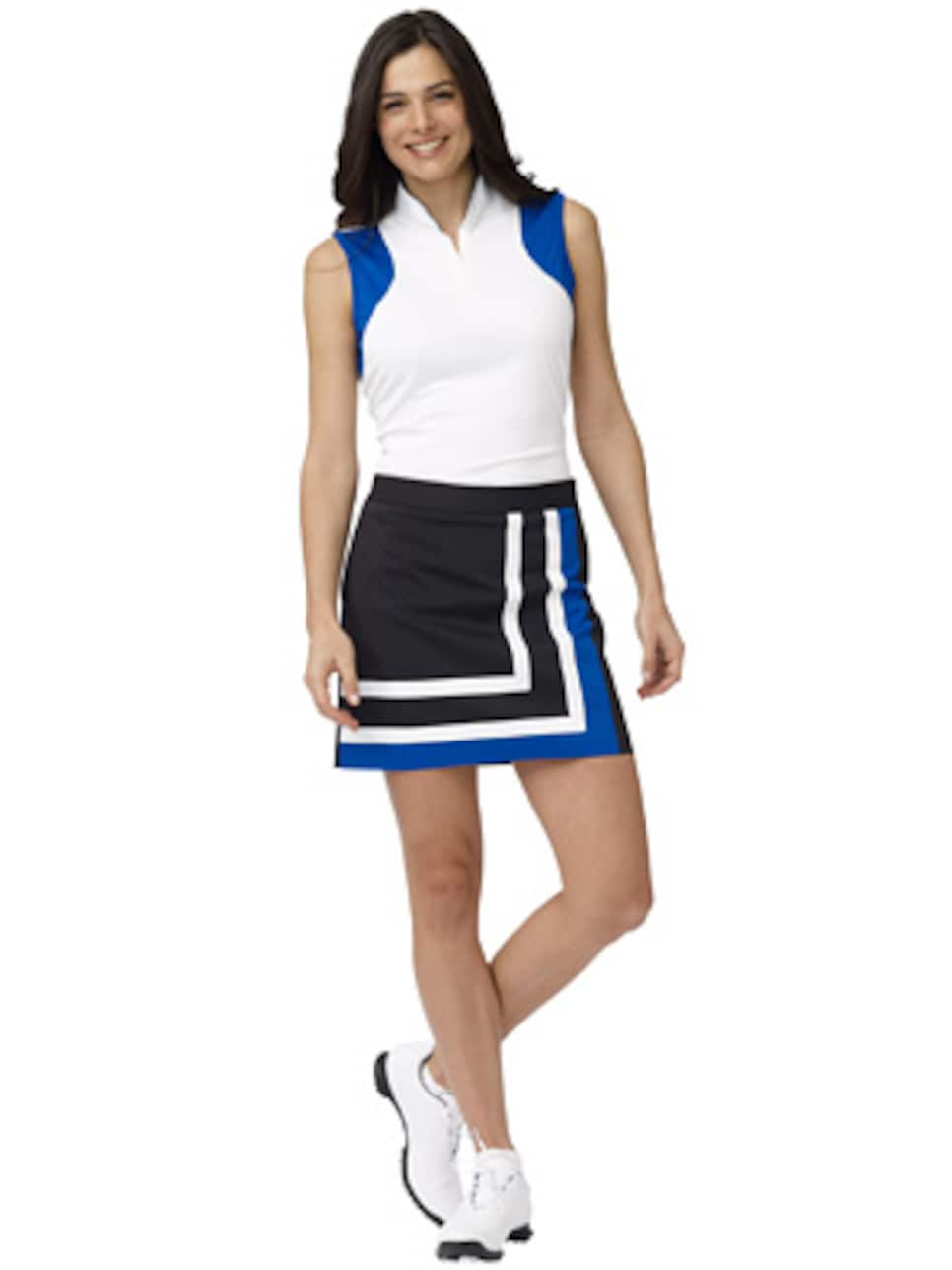 Coming Fall 2012 from Greg Norman; Visit website for more info. [#image: /photos/55ad921eadd713143b431a04]|||02gdw_fashion_gregnorman.jpg|||
Coming Fall 2012 from Greg Norman; Visit website for more info. [#image: /photos/55ad921fb01eefe207f763ee]|||03gdw_fashion_gregnorman.jpg|||
Coming Fall 2012 from J. Lindeberg; Visit website for more info. [#image: /photos/55ad921eb01eefe207f763e3]|||05gdw_fashion_lindeberg.jpg|||
Coming Fall 2012 from J. Lindeberg; Visit website for more info. [#image: /photos/55ad921eadd713143b431a00]|||06gdw_fashion_lindeberg.jpg|||