The Loop
The story behind the boron steel in Mizuno's JPX850 Forged irons
Luxury cars use high-strength boron-steel reinforcement beams to improve collision resistance. How tough are these boron steels? Here's a writeup from a journal that provides technical advice for fire departments and EMS rescue teams charged with extricating injured drivers from car crashes:
"Without a practically brand new hydraulic power cutter, the rescuer might find that they will be unable to cut through any of the areas where the advanced steel is located. Unless your power cutter is new, or within one or two years old, you might not be able to cut the roof off for example or even lay a B-pillar down after a T-bone collision. Older generation power cutters most likely won't be able to cut this stuff! Your air chisel bits will all break before the boron steel will even make a dent. The teeth on your best demolition quality reciprocating saw blade will quickly be worn off without so much as even scratching the advanced steel."
Now Mizuno is using a version of these new high-strength steels to make its forged irons produce faster ball speeds.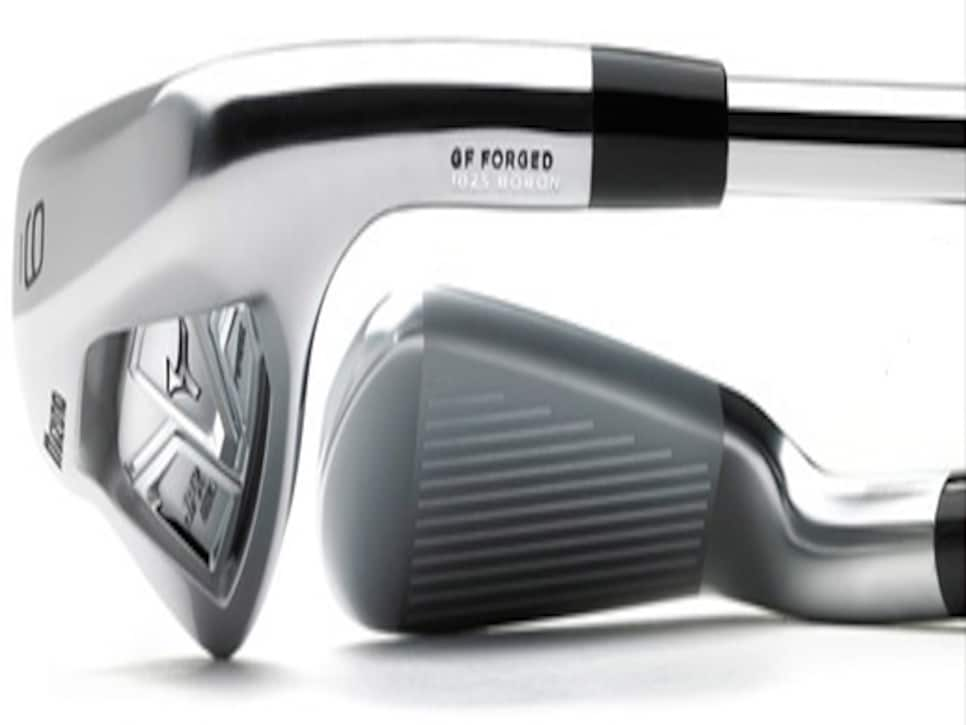 The combination of the unique material and design saves 26 grams that is redistributed around the perimeter for enhanced stability.
*Interested in more stories on equipment? Signup to receive Golf Digestix, a weekly digital magazine that offers the latest news, new product introductions and behind-the-scenes looks at all things equipment. *