The Loop
The soon-to-be R&A chief executive has started his get-to-know-me phase
ST. ANDREWS, Scotland -- He didn't say much, other than the normal platitudes one would expect from a man who has yet to start a new job and is sitting right next to his predecessor. But Martin Slumbers, who will join the R&A on March 2 before officially taking over for current chief executive Peter Dawson in September, uttered just enough during his introduction to the British golfing press Tuesday to make it clear he is nobody's fool.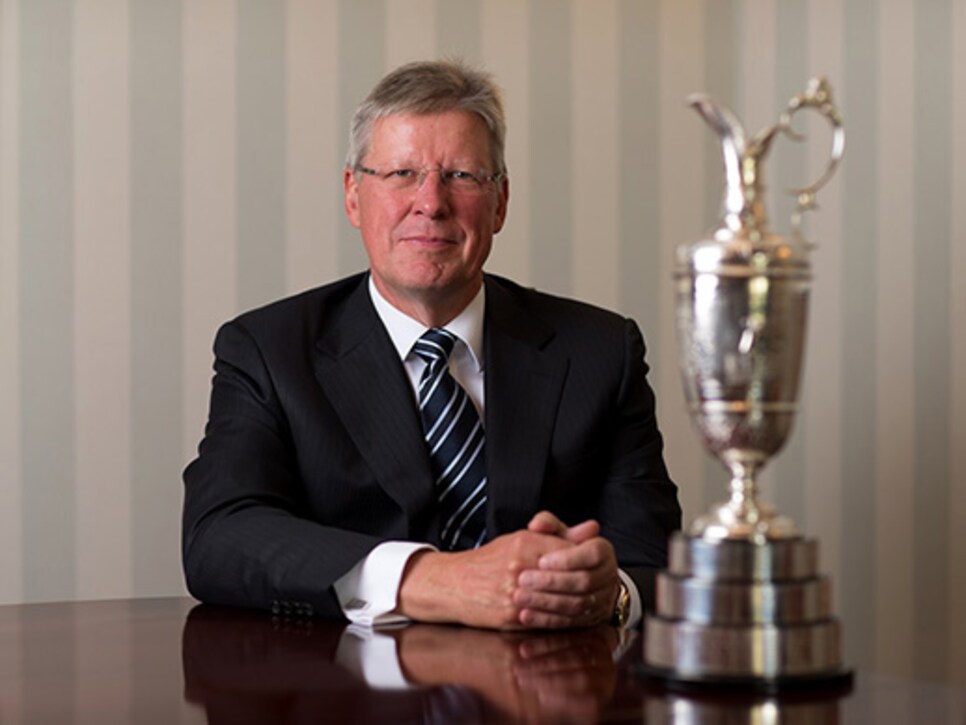 "The interview process with myself was going [on] through the summer and [the vote] was actually and openly discussed with me during that process," he said. "I think it's absolutely the right decision for the club, and it was absolutely in my opinion in conformity with how I think it should have been."
Still, despite that propensity for political obfuscation, Slumbers also appears to be a personable soul, albeit one directly out of the R&A mold -- grey-haired, middle-aged and affluent.
"Martin is a good golfer," says swing coach Denis Pugh, who has worked with Slumbers at the Wisley Club near London. "He loves the game and practices hard. He's about a 2 or 3 handicapper who has been better I suspect. He has a proper, elegant looking swing.
"My impression of him is that he is a listening man, rather than a speaker," Pugh adds. "He'll be well-suited to job in which he has to coordinate the opinions of others. I can't see him forcing his own views through on any particular subject. He's a very calm individual, which makes him a good golfer. He goes about things in a very organized, sensible way."
Former European Ryder Cup player Oliver Wilson is also acquainted with the man who will soon occupy the office on the top floor of the R&A clubhouse, overlooking the first tee on the Old Course at St. Andrews.
"Martin seems very level headed and open to listening to the ideas of others," says Wilson, who won the Dunhill Links Championship at St. Andrews last year. "My impression is he will do a great job. People will warm to him. He is obviously very clued-up in the business world. He can definitely help take the game in the right directions. Hopefully he'll roll the ball back and stop meddling with the great courses."
Sadly, Wilson was joking about that last bit.