The Loop
The skinny on Matt Jones: His game is healthier than he is
KAPALUA, Hawaii -- Dinner Friday night was going to taste a lot better for Matt Jones after he birdied three of his last seven holes to shoot a 4-under-par 69 in his debut in the Hyundai Tournament of Champions.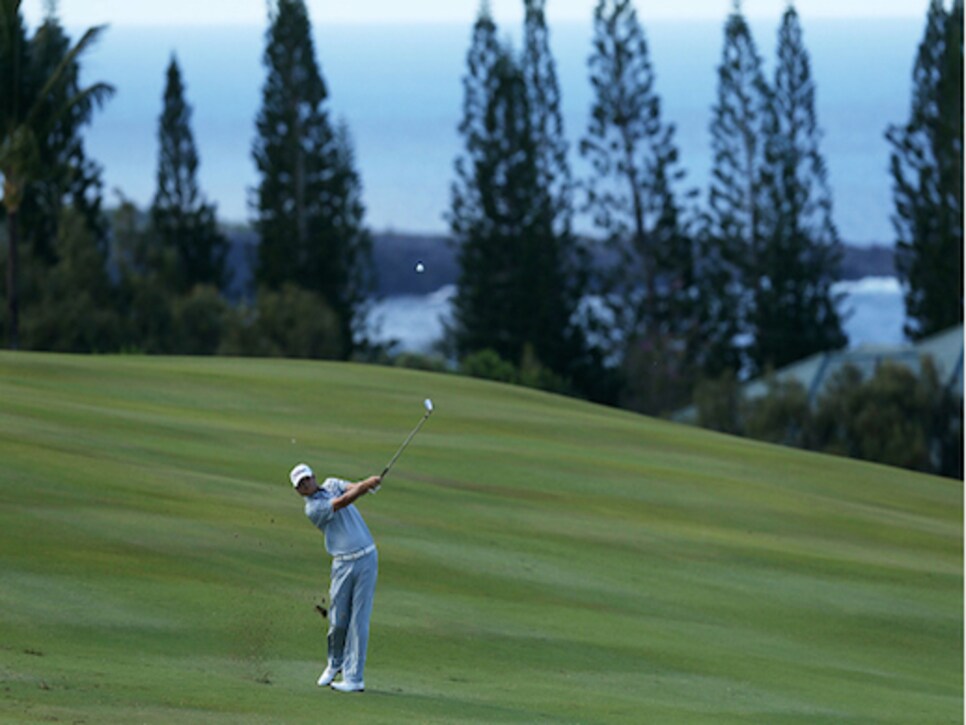 Well, rather, it would if he were planning on having dinner.
No, the amiable Aussie is not adhering to some New Year's resolution diet. Jones just isn't eating, and he hasn't eaten since he arrived in Maui with his family on Monday, which makes his opening round on the Plantation Course at Kapalua Resort a bit more impressive.
Winner of the Shell Houston Open, his first PGA Tour victory, Jones contracted the flu during the holidays. Then his health troubles were compounded by another stomach virus he caught just before arriving in Maui.
The double whammy has made the thought of eating most, well, unpalatable.
"The bummer is I haven't felt much like doing anything," Jones, 34, said. "Got the family here and it's hard, you know?"
Jones has no idea how much weight he's lost, but he looks noticeably thinner -- and he was lean to begin with. Other than water and a bit of plain white rice for breakfast Friday, he hasn't consumed much.
Which makes his round Friday rather remarkable. The immensely hilly Plantation Course, stitched into the wide of a mountain, is perhaps the most difficult walk on the PGA TOUR.
Jones just shrugged. "It wasn't that bad really," he said. "It's not like we're not in shape."
And about those plans for dinner?
"No," he said succinctly.