The Loop
The simple reason why the PGA Tour's Rookie of the Year is still driving a "scuffed up" Toyota Camry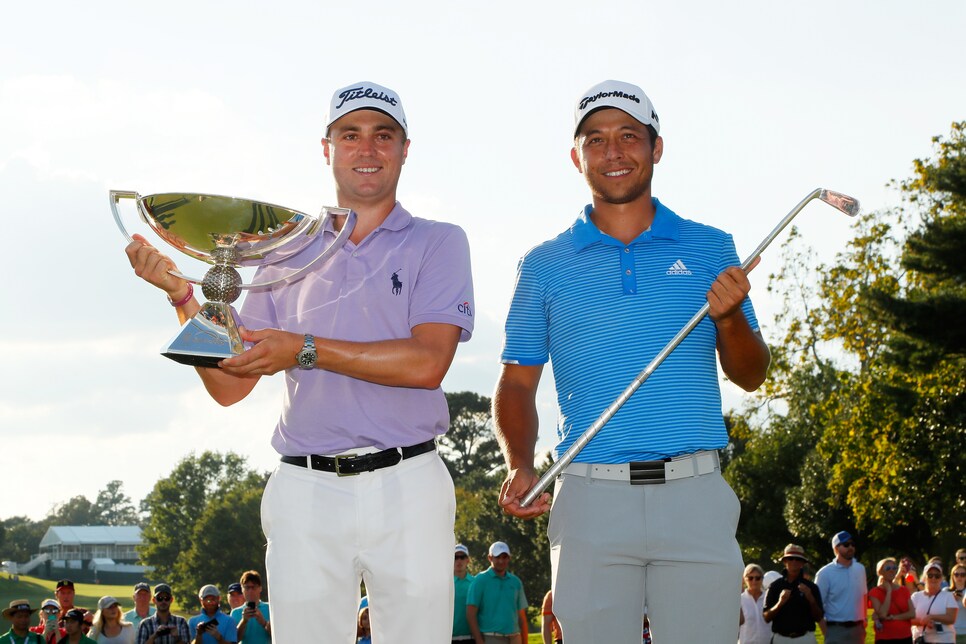 San Diego native Xander Schauffele returned to his hometown PGA Tour event this week as a conquering hero. He just didn't arrive in style like one.
On Tuesday, Schauffele accepted his Rookie of the Year Award from PGA Tour commissioner Jay Monahan after showing up to Torrey Pines driving the same "scuffed up" Toyota Camry he had before he found fame and fortune in 2017. But there's a simple, logical reason why the 24-year-old is still cruising in a Camry after earning approximately $7 million on the course since the start of last season.
"The lease isn't up yet," Schauffele said.
"So I figured . . . golf teaches you to be patient," added Schauffele, who became the first rookie to win the Tour Championship in September, "so we'll sit that lease out. It worked last year, right?"
It certainly did, Xander. And you get to drive courtesy cars around most weeks anyway.
Also, if that Camry is really "scuffed up," they're going to ding you at the dealer when you turn the car in. Better come with some of that FedEx Cup bonus money.