The Loop
The search is on for Hot List testers
How would you like the opportunity to try the latest equipment from every manufacturer long before it reaches stores, and to add your input to the game's leading review of the hottest drivers, irons and putters? Intrigued? Get your application in now to earn a spot as a Golf Digest Hot List panelist this fall.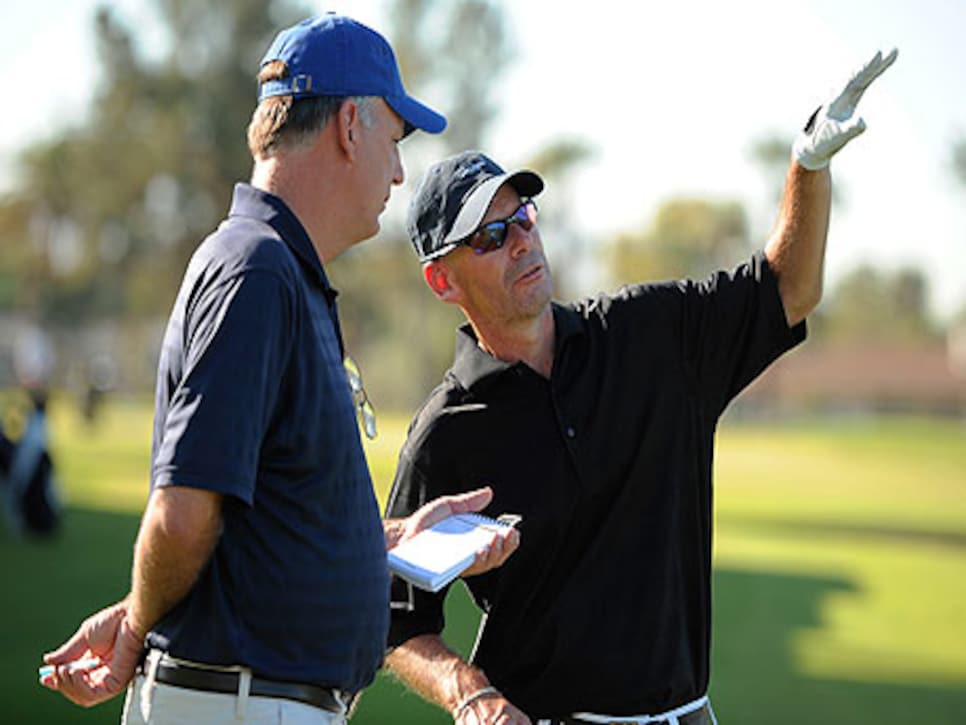 Equipment Editor Mike Johnson takes notes as panelist Steve Lachman reviews a golf club. (Photograph by J.D. Cuban)
Becoming a Golf Digest Hot List panelist is widely considered the greatest honor any Golf Digest reader can acquire. Our Equipment Editors assemble a panel of 20 amateur players from across the nation to test new clubs at an exhausting (and rewarding) four-day summit at the Wigwam Golf Resort & Spa in Litchfield, Ariz. in October (all travel, room and board is paid by GD). The feedback we receive helps us determine the results of the Hot List, the world's most thorough and comprehensive review of golf equipment, which is published in our March issue.  Every year, we replace a few of our panelists, and we are looking for players with handicap Indexes between scratch and 15. If you think you have what it takes to help us better evaluate golf equipment, earn your chance to become a Hot List Panelist by testing three new clubs at your local pro shop and sending us 30-word reviews about the performance of each one. It is your responsibility to gain access to these clubs (we recommend asking your pro or retailer for a demo).  Here are the three clubs you need to test:  Adams Super XTD hybrid Odyssey Flip Face putter Cobra ZL Encore driver
In your e-mail to hotlist@golfdigest.com, please include your name, age, mailing address, telephone number, GHIN number, whether you're a right-handed or left-handed golfer, the current clubs you play and their specs, the three 30-word club reviews, and a short bio. Tell us who you are, what you do for a living and why you'd like to be a Hot List Panelist. We encourage applicants to include a short cell phone video of themselves hitting balls and telling us who they are.
We will select the lucky readers by the middle of August.
Good luck!Golf Digest Equipment Editors