The Loop
The scoop on Keegan Bradley's new non-anchored putter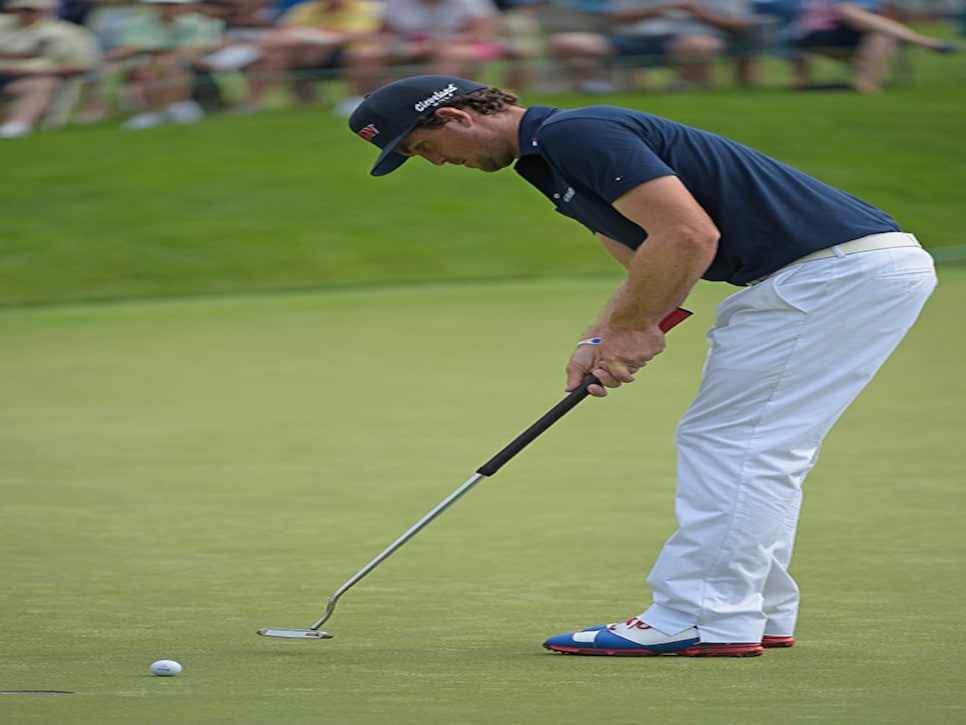 Still, to see Bradley with a shorter putter Thursday at Muirfield Village was a bit startling. According to tour sources, instead of the 46.75-inch, 762-gram Odyssey XG Sabertooth with the double-bend ski-pole shaft that Bradley used to win the 2011 PGA Championship (making him the first winner of one of the men's majors using an anchored stroke), he had a putter with the same head style (XG Sabertooth) but a 41-inch shaft. It also had a 21-inch Winn Flat Top Mid grip with a 40-gram counterbalance weight. The putter has 2.5 degrees loft and a total weight of 675 grams.
Bradley is the latest to jump on the counterbalance bandwagon, which appears to be more of a trend than a fad, especially for those seeking an alternative to anchoring. Last week, in fact, Colin Montgomerie, who used an anchored stroke for several years, won the Champions Tour's Regions Tradition using a counterbalanced Odyssey Tank Cruiser #7 model.
The move clearly appears to be borne out of the desire to start changing from an anchored stroke with the ban on such strokes coming in 19 months. Bradley's putting the last few years has been solid: He ranked 27th and 49th, respectively, in strokes gained/putting the last two seasons and is 44th this season. In his initial outing with the non-anchored stroke Bradley shot a five-under 67 at Muirfield Village. Apparently all that practice is paying off.