The Loop
The Rose Parade yet another occasion to remember Arnold Palmer, grand marshal in '65
Any time is a good time to remember Arnold Palmer, of course, and the Rose Parade in Pasadena, Calif., this morning was among them.
Palmer was the grand marshal of the Rose Parade in 1965, the first athlete so honored, as well as the first of only two golfers (Chi Chi Rodgriguez was the grand marshal in 1995).
The theme of the Rose Parade that year was "Headlines in Flowers."
"Arnold Palmer, champion headline - maker in the golf world and the first athlete to serve as grand marshal of the Rose Parade...arrived in his own plane Tuesday to lead the procession," the Pasadena Independent wrote. "He will ride in a rose-covered auto with his wife, Winnie, and daughters, Peggy, 8, and Amy, 6.
In 1964, Palmer had won the Masters for the fourth time, the last major championship he would win.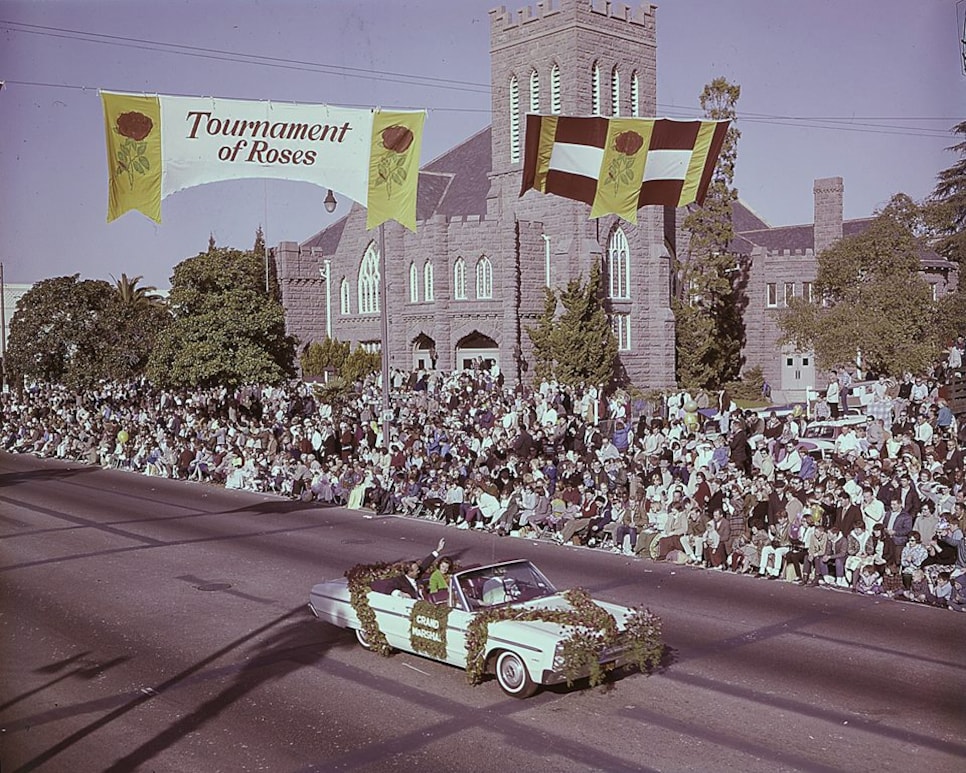 Preceding Palmer as grand marshal was former President Dwight D. Eisenhower. Succeeding him was Walt Disney. A high honor indeed.