News
There's an upside to bringing a WGC event to Mexico that isn't being talked about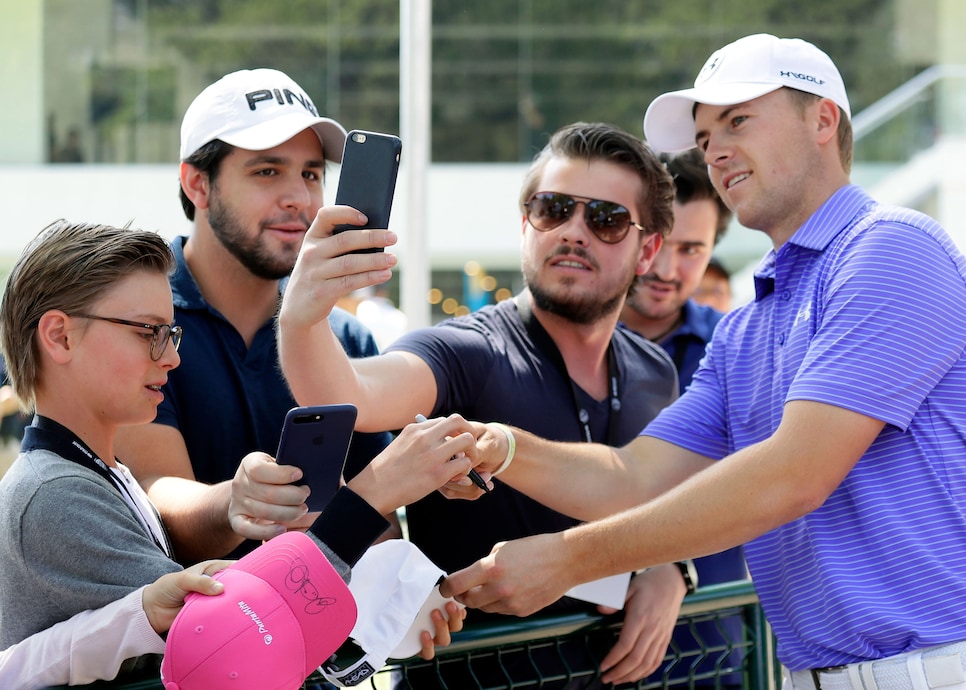 Most everybody assumes the PGA Tour is in Mexico City for the WGC event this week because of Donald Trump's infamous comments about Mexican immigrants. As Rory McIlroy joked when the tour's exit from Doral was announced last June, "It's quite ironic that we're going to Mexico after being at Doral, but we'll just jump over the wall."
After talking to PGA Tour commissioner Jay Monahan, that was not the case. The reason the WGC-Mexico is not still the WGC-Cadillac is because the PGA Tour couldn't sell one of its most iconic tournaments to a title sponsor.
Like the USGA with the U.S. Women's Open and the PGA of America with the Senior PGA Championship, the PGA Tour was willing to take its hits and live with Trump. Cadillac wasn't and neither were any potential sponsors approached by the tour. As Tim Finchem said prior to handing over the job to Monahan, this was not a political exercise.
"If we had a title sponsor, we wouldn't have made this move with this event to Mexico City," Monahan said in an interview I conducted for Golf Channel. "We got to a point in time where we had to make a decision on the future of our schedule, and we just felt like this was the perfect opportunity to take the World Golf Championships to Mexico City."
Asked about the irony, Monahan said he failed to see it. "I can see how others would or will, but I don't be because I lived it and was part of it, and I know how hard we worked to try and stay at Trump Doral and Miami," Monahan said.
PGA Tour golf had been played at Doral since 1962, among the longest-running events in the tour's history. It was an institutional stop at an well-known golf course and refurbished lux resort. There were thousands of volunteers in place, a slot right in the heart of the Florida swing and an impact on the economy. "So you don't do that lightly," Monahan concluded.
Doral was also a favorite among Monahan's constituents and the new Blue Monster redesigned by Gil Hanse had produced Patrick Reed, Dustin Johnson and Adam Scott as its champions.
"Logistically Doral was one of the favorites for the players because you'd play the Honda Classic, drive an hour and a half, and be there," McIlroy told the Guardian last week. "With everything that has happened in the past few months, I wouldn't be surprised to see us back at Doral at some point."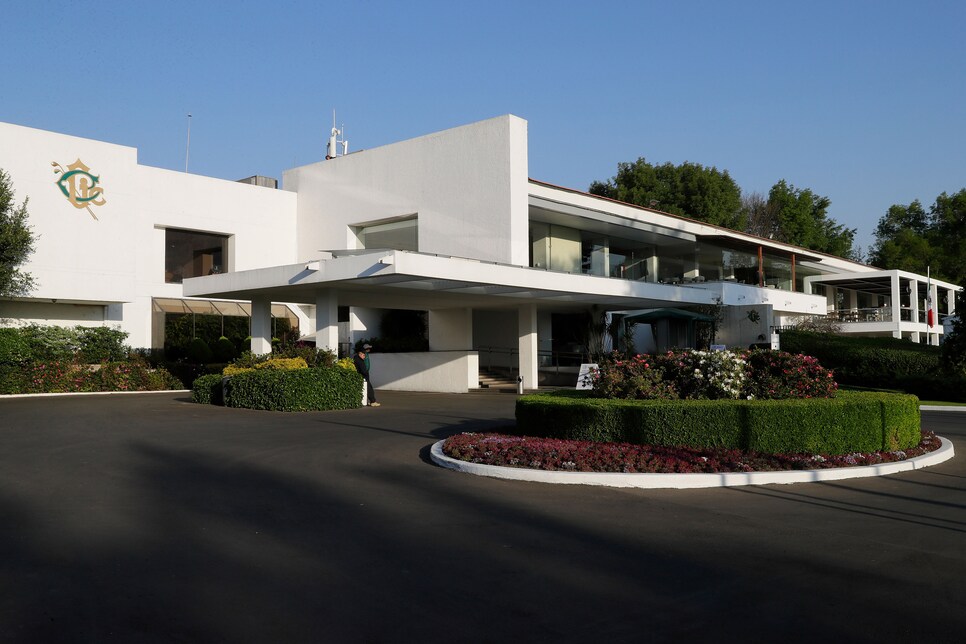 While he will miss Doral, McIlroy has embraced the trip to Mexico. As he said in his news conference on Tuesday at Club de Golf Chapultepec, "I've been quite vocal in the fact that I think we've got the name 'World Golf Championships' in there, and it's great to be able to take them around the world."
For all those critical of the tour for leaving Miami, there is a positive that may well come from the tournament moving out of the U.S.—growing the game in Mexico.
The event still doesn't have a corporate sponsor but does have the financial backing of 61-year-old media mogul Ricardo Salinas and his 32-year-old son, Benjamin, the general chairman of the tournament. Grupo Salinas has made a seven-year commitment to underwrite the tournament as part of an investment into Mexico's golf future.
When I learned about the Salinas family involvement, the model that was pitched to me was on a broader scope than what Tom Cousins executed at East Lake G.C. and its surrounding neighborhood in Atlanta.
"We don't want to declare victory before we've gotten on the ground and really had an ability to impact the market," Monahan said. But he does believe that with the media profile of Grupo Salinas and the best golfers in the world on Mexican soil will raise awareness and, ultimately, inspire families and young children to try the game of golf.
"We needed to get those super heroes down here to get the kids involved in the game," Benjamin Salinas said. "I thought the best way to go was bringing Dustin Johnson and Rickie Fowler and Jordan Spieth [to Mexico]. That's the main strategy."
Ultimately, it may require a home country hero to amass a Hall of Fame career the way Lorena Ochoa did before retiring at 28 to have a family. But that will take some time. Playing mostly the Web.com Tour, Roberto Diaz, 31, is the highest-ranked Mexican in the world at No. 473 after a second-place finish at the Club Colombia Championship by Servientrega. He is playing this week on a sponsor's invitation.
Should one of those kids that took part in a First Tee clinic conducted by Spieth on Tuesday at Chapultapec ultimately become that hero, it will be because of the faith, vision and financial backing of the Salinas family. Benjamin Salinas goes all in knowing it's a big ask.
"If you say I'm confident, I'm not really confident," Salinas said. "I'm just doing my best here. What we can do to grow the sport is if one kid could go and play a round of golf with his friends and he can really like that, I think that's it. I think he'd be hooked for life."