The Loop
Jamie Lovemark, once a fresh face, is trying to become recognized again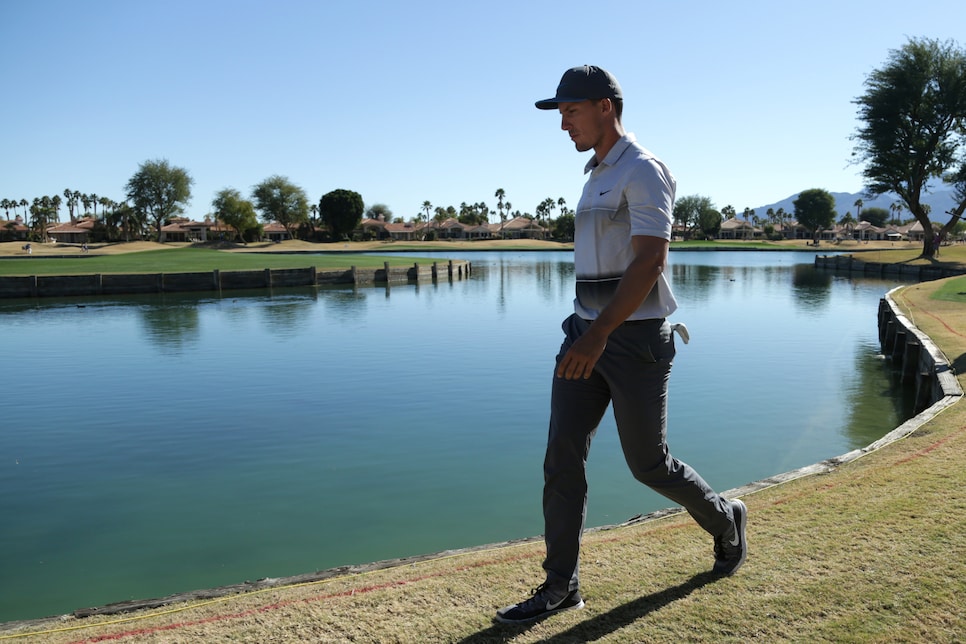 A 2007 picture from arguably the greatest U.S. Walker Cup team of our time features the boyish faces of Rickie Fowler, Dustin Johnson and Billy Horschel. In the foreground is the best college player of that year, the nearly forgotten Jamie Lovemark.
As the narrative builds behind an emerging Big Four and Millennial Nation begins to take over, Lovemark—at least compared to those former teammates who celebrated their victory in front of the Royal County Down clubhouse—is in danger of being left behind.
At 28, the native of Rancho Santa Fe, Calif., is the same age as Jason Day, a year older than Fowler and two years older than Rory McIlroy, a member of the losing Great Britain & Ireland team almost nine years ago. Last week, Lovemark returned to his home area near San Diego for the Farmers Insurance Open with momentum from three-straight top-10s, his first on the PGA Tour in six years, behind him.
"They're a long ways ahead of me, but they took different paths to get there," Lovemark said of his so far more successful peers when we caught up at Torrey Pines. "Maybe mine is slower then theirs, but you never know. Maybe when I'm 50 we can look back and see how it went."
After leading Torrey Pines High to a state championship, Lovemark played college golf at USC, where he won the NCAA individual title in 2007 as a freshman. In his fourth tournament as a professional in 2009, Lovemark lost a playoff (along with Fowler) to Troy Matteson in the PGA Tour's Frys.com Open. The next year Lovemark was the Web.com Tour Player of the Year.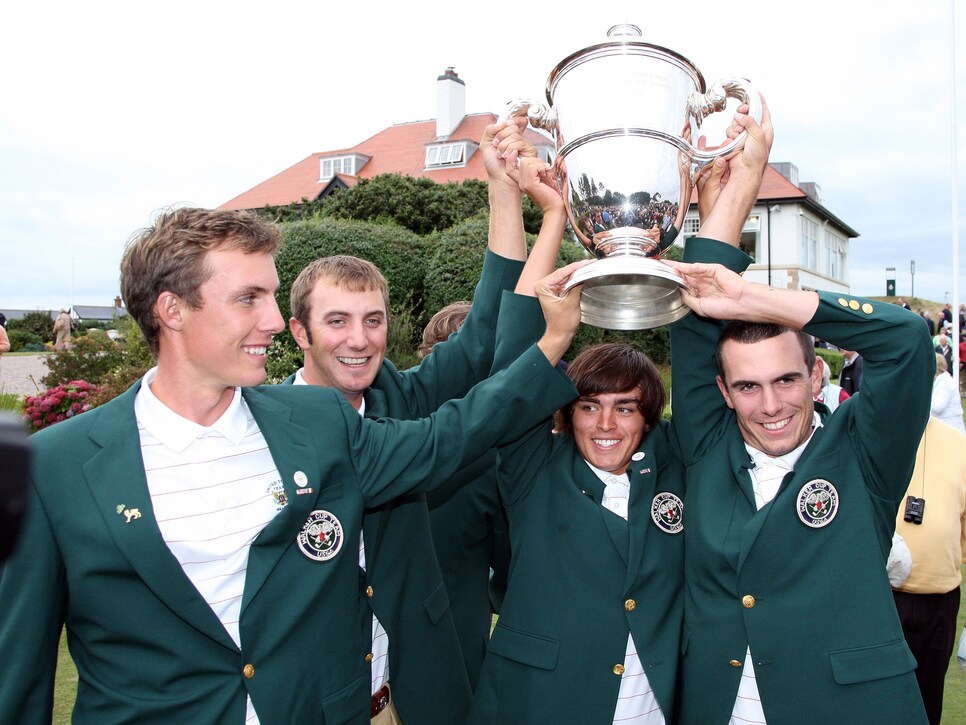 Based on sheer athletic ability, the 6-foot-4 Lovemark could be considered a model of the modern tour player. His gene pool includes a father who played basketball at Drake and an uncle who competed at Wimbledon. In his early days on the Web.com Tour, Lovemark would travel with a football or a baseball glove and ball.
"He's just a super stud athlete," said his coach at USC, Chris Zambri. "He could roll out of bed and dunk a basketball. He can throw a football 65 yards. And he's hyper flexible."
The flexibility, however, didn't help Lovemark avoid back issues, which led to microdiscectomy surgery in 2011. Ever since, he has been alternating between the Web.com and PGA tours. In 2014 he made the same move as Tiger Woods, leaving instructor Sean Foley to start working with Chris Como.
A year ago, Lovemark played his third full season on the Web.com Tour, earning his PGA Tour card again by finishing 12th on the Web.com money list. "I want to say I'm a lot better [than a year ago]," Lovemark told me. "I'm more grounded on and off the course. I've got a better attitude, too. It's so different being a professional and having fun doing it."
At the CareerBuilders Challenge two weeks ago, Lovemark celebrated his birthday with his mother and fiancée after a third-straight 65, which earned him a place in the final group on Sunday. His first time in that situation on the PGA Tour did not go well, as three water balls produced three double bogeys and a closing 73 that dropped him to T-6.
Admitting to USA Today that "it's kind of about time" he start playing at a higher level, Lovemark fought to make the cut at Torrey Pines and sat at T-41 when play was suspended Sunday night. It wasn't the homecoming he was looking for, but at least for now he's back in the picture.
Editor's Note: This story first appeared in the Feb. 1 issue of Golf World.