News
Grounded at home on St. Simons Island, Patton Kizzire's career comes into focus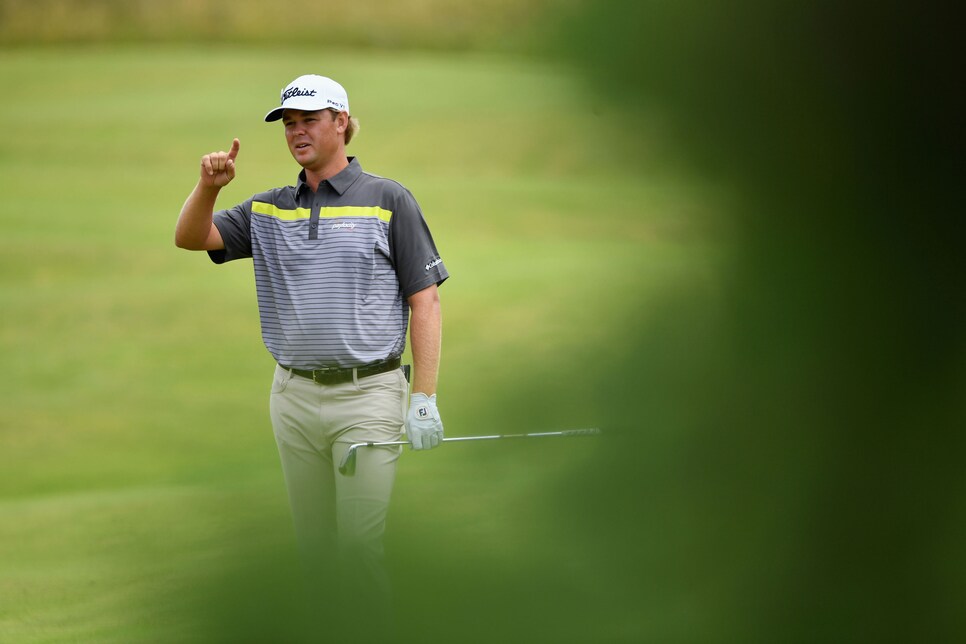 Photo By: Stuart Franklin/Getty Images
The gathering at Bubba Garcia's on Tuesday night is traditionally the way tournament week starts on St. Simons Island for The RSM Classic. Players, equipment reps, teachers, agents and caddies are always part of the scene at the popular bar and restaurant known for its Mac-Daddy margaritas. But the latest get-together before the final tournament of the PGA Tour's 2017 fall season was special in that it doubled as a victory party for one of St. Simons' most persevering tour-playing residents, Patton Kizzire.
Born in Tuscaloosa and schooled at Auburn, the Alabama native has always seemed at home in coastal Georgia, from the day he won the SEC title on the Seaside Course in 2007, to the hugs and high fives he received for bringing home his first PGA Tour title after holding off Rickie Fowler at the OHL Classic on Sunday in Mexico.
"We've got kind of a Sea Island family that really pulls for each other," Kizzire explained during his homecoming news conference at Sea Island Golf Club on Wednesday. "So it's fun to see each other play well. It's just a golf family down here, and we enjoy everybody's success."
Celebrating next to Kizzire for most of the party was Brian Harman, a Georgia Bulldog who won for the second time in his career last May at the Wells Fargo Championship. The 6-foot-5 Kizzire and the 5-foot-7 Harman have known each other since they were 13 and 12, respectively. They compete and trash-talk with each other to no end when together at home, whether it's their most recent match at either Frederica or Ocean Forest, the recent whooping Auburn put on Georgia in college football or that SEC Championship 10 years ago, when Kizzire beat Harman by 17 strokes.
"I was excited for him because it took longer than expected to get where he was on Sunday," Harman shared with me in a text. "Seeing him close that tournament out just seemed like what was supposed to happen."
Kizzire was trying to get Harman to make a friendly wager prior to last week's Auburn-Georgia game. Loser had to use the winner's college head covers during RSM week. "But he declined," Kizzire ssaid. "Which is a good move on his part."
At 31, Kizzire becomes the model Mac Barnhardt envisioned when he tapped into the respect that Davis Love III had on tour and used it to help create a golfing culture around his own sports-management business, Crown Sports, which was eventually sold to Lagardere Sports and Entertainment. The "Sea Island Mafia" is not all about major-championship winners such as Love or Zach Johnson. Kizzire, for example, was there at Bubba's when Hudson Swafford came home after winning the CareerBuilder Challenge in January.
"We love our 10-year, overnight-success stories here," Barnhardt (whose recipe inspired those margaritas at Bubba Garcia's) joked with me on Wednesday morning. "There are some people who thought it would never happen."
The first five years of Kizzire's career were lean. Making birdies wasn't the issue; he was known to rack up five or six a round. The problem, as Barnhardt said, was the "five foul balls" he'd hit each time out. Friends and family kicked in almost $200,000 to help Kizzire get started as a pro, but that was gone. Still struggling on the mini-tours in 2013, Patton kept going thanks to the generosity of a tour player in the Sea Island family who floated him a loan. As Kizzire told me, "It's hard to ask your buddy for cash."
Believing in Kizzire's talents, instructor Todd Anderson and performance coach Randy Myers waived their fees until Patton started making money. Whether that might ever happen wasn't certain at the time. Barnhardt describes Kizzire's funk as "Steve Stricker-like bad."
This is when Myers stepped in by orchestrating a meeting at Love's house. Love conducted an intervention of sorts, preaching the need to create a more disciplined, structured plan in the search for success. "He didn't know what it took from an all-encompassing standpoint," Myers said. "From that moment, it was like the lights went on."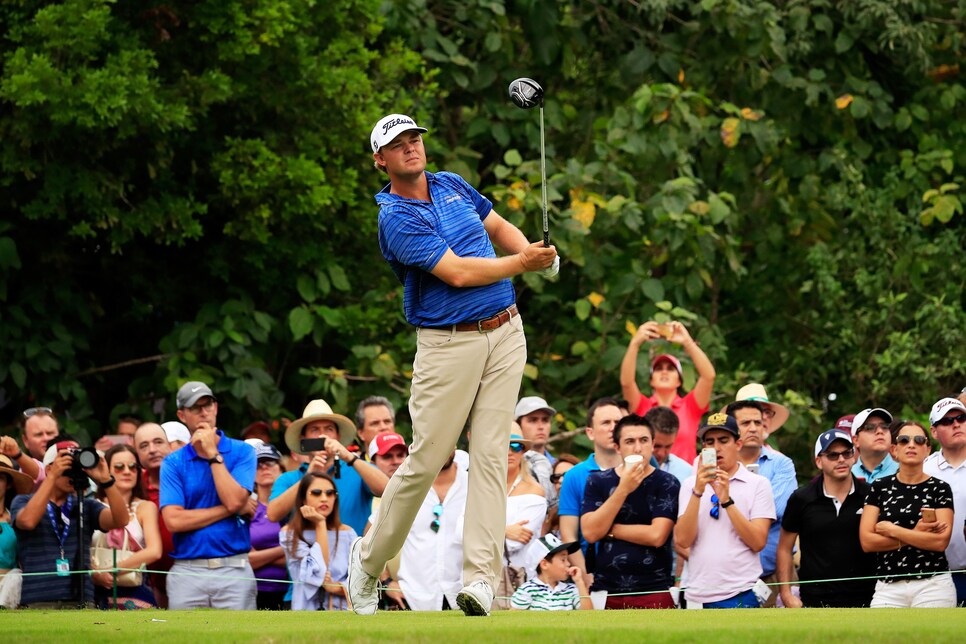 Cliff Hawkins/Getty Images
The baby-faced Kizzire had his hand-eye coordination passed down from his father, Maxie, a former catcher and designated hitter for the Alabama Crimson Tide baseball team. "His second-grade teacher asked him to draw a picture of what he wanted to be when he grow up," Maxie told me when Patton led the 2016 Safeway Open for three rounds before finishing second. "He showed me this picture. It showed him playing golf. He said, 'I'm going to play golf, and I'm never going to change my mind.' He said that in second grade, and lived up to it."
The work with Anderson and Myers started to pay off in 2015, when Kizzire was the Web.com Tour Player of the Year and earned his PGA Tour card. Now, 63 tour starts later, he has his first victory, and the accompany spoils. Augusta and Kapalua are on his schedule for the first time in 2018. Accompanying him to the Masters and the season-opening Tournament of Champions in Hawaii will be his wife, Kari, a close friend of Love's daughter, Lexi.
"I've had so much support here at Sea Island," Kizzire said when I spoke with Patton on Tuesday, hopeful to see if he could keep the solid play going in front of friends and family this week when he tees off on Thursday with Kevin Kisner and defending RSM champion Mackenzie Hughes. "It was one of the best decisions I've ever made to move down here. Davis took me under his wing. Todd and Randy never gave up on me."
And Harman was always there, as he will be flying to Hawaii with Kizzire, just like it was supposed to happen.