News
Family and friends rally around Bruce Lietzke as he takes diagnosis in stride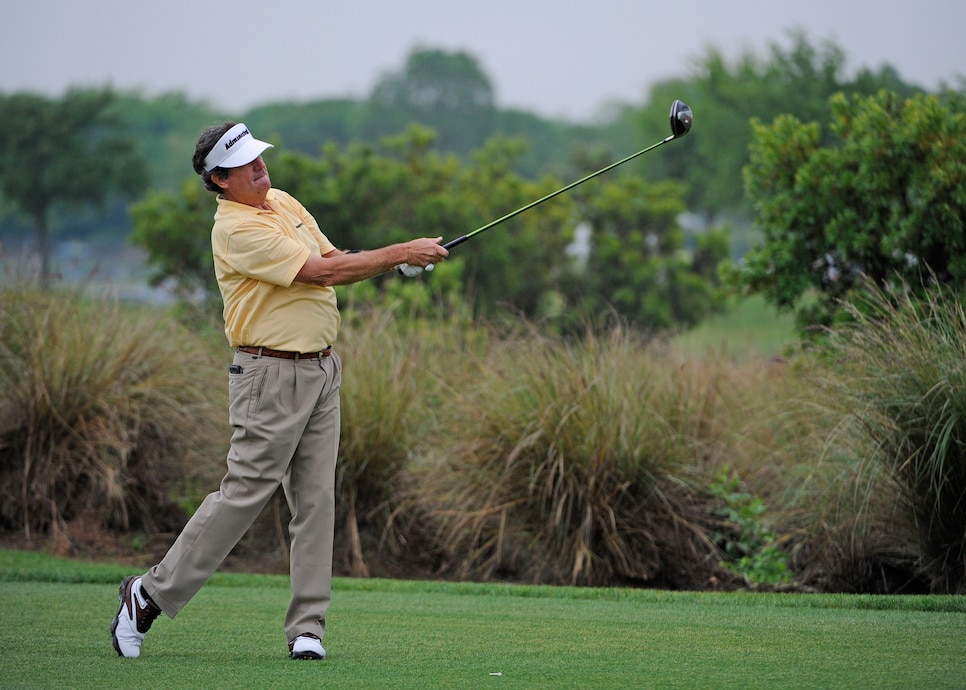 Bruce Lietzke had to get down off the tractor on his ranch in Athens, Texas, to take my call. "I've actually done a few chores," he said in the same downhome voice that goes back to his college-golf days in the late '60s at Houston and PGA Tour press rooms in the '70s and '80s. The guys of that era have been talking about his condition for more than a month. "It is what it is," he says. "There are worse things than losing your hair."
Now 65, the winner of 13 PGA Tour events and the 2003 U.S. Senior Open started his story by explaining he just got off the phone with a Titleist rep to order some fitted caps to cover the bald spots on his head. The visors he wore his entire career weren't getting the job done.
On April 12, Lietzke was jarred when a doctor told him he had an aggressive form of brain cancer called glioblastoma. He described the malignant tumor cut out of his brain as the size of a golf ball. His children, now in their 30s, were crushed. Lietzke and his wife, Rose, took on the responsibility of selling it with as much optimism as they could, knowing it was the same form of cancer that ultimately took the life of Cathy Bryant, wife of senior golfer Bart Bryant, in April. "It's just a bolt of lightning, cancer that shows up for no reason," Lietzke said. "My wife and I have definitely shed tears, had some long prayers."
The darkest part of this journey was the first week after the diagnosis, "going from a perfectly healthy specimen, to finding out there's a life-threatening tumor in my brain." As for his children, Stephen, 33, and Christine, 31, they took it harder than their mom and dad. As Lietzke said during one of our conversations earlier this month, "I don't know what happens in their private time, but it's definitely been hard on the kids. They console each other more than we know about."
The symptoms started showing up on Masters weekend, when Lietzke couldn't add a tip to his restaurant bill and his brain was kind of foggy, along with touches of a mild but constant headache. Driving his truck to a hamburger place for lunch en route to a fishing trip, Lietzke ran up on the back of a truck pulling a trailer that he never saw in his left lane. Friends in the car braced themselves. Their screams prevented an accident. "My wife drives for me now," he says.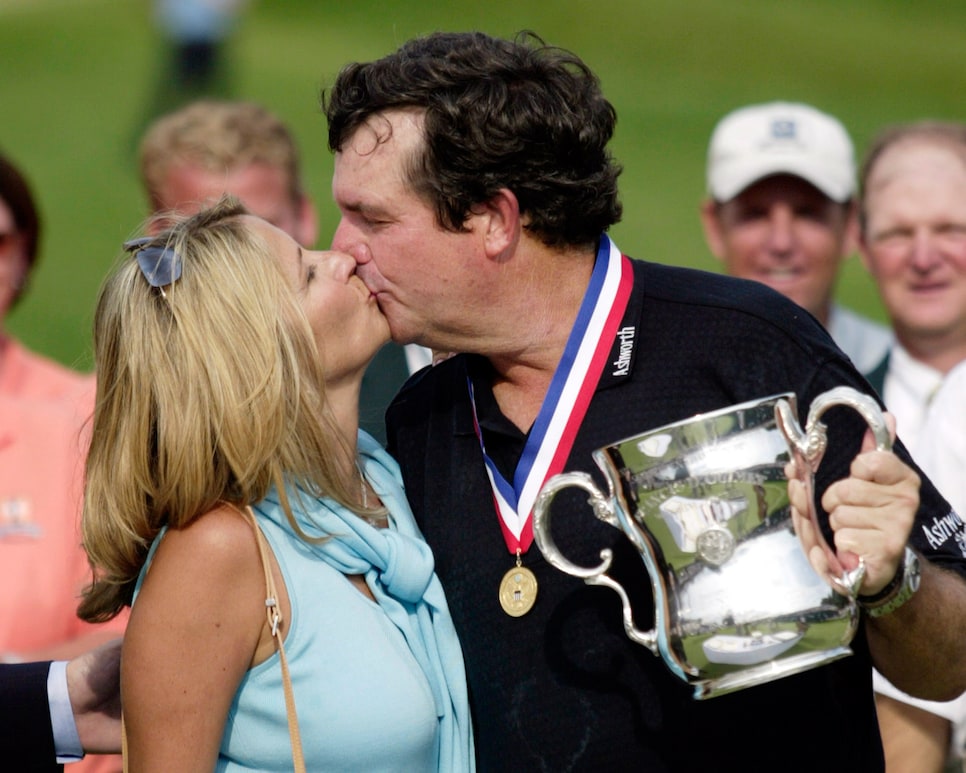 Rose was scheduled for a trip to Pensacola, Fla., but Bruce said to her, "Maybe you need to stay here." On April 12, two CAT scans at the emergency room in Tyler led them to a specialist in Dallas. Five days later, close friends Ben Crenshaw, Jerry Pate and Bill Rogers, along with their wives, spent four hours with Lietzke, telling old stories of their college days and tour life. According to Lietzke, the laughter they were creating in the reception area at the University of Texas Southwest Medical Center was so loud, he thought they would be removed from the hospital.
"We just talked and talked and talked," Lietzke remembers. "They hung around until I was going into ICU. I said good-bye on the way in. Four hours later they were still there after I came out."
"We were making so much noise. We were so grateful just to cozy up with him," said Rogers, an old college teammate of Lietzke's for Dave Williams' legendary Cougar golf program. "I think it was the right medicine for what he was about to face."
They all knew Lietzke as "Leaky," a nickname he picked up at the U of H in part for his last name, but also for his patented left-to-right power fade that "leaked" into play on call.
Lietzke was famous for more than his ball flight. Golf was an occupation he pursued as a means to his 625 acres near Tyler, and the collection of 1960s muscle cars that occupied his barn space and time. The most famous story of Lietzke's ability to forgo practice and let the game go in the winters was when his caddie put a banana inside the head cover of his driver after a late round one season. Sure enough, when Lietzke took out the clubs to warm-up early the next year, the now rotten banana was still there.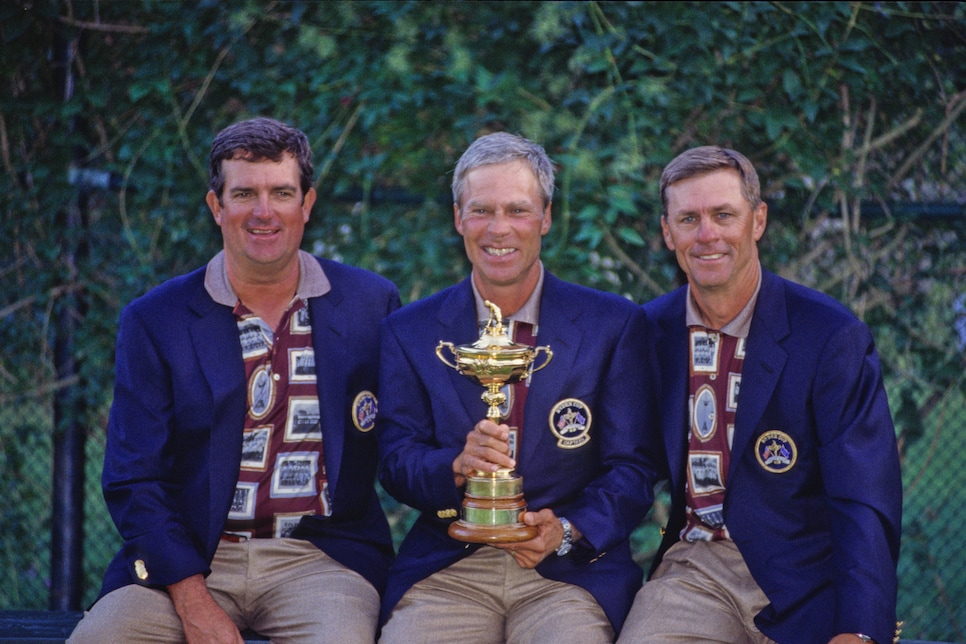 Montana Pritchard/PGA of America
Lietzke laughed at the notion of carving out a couple golf holes on his property. "There's not one blade of grass in 625 acres devoted to golf," he said. "It's water and pastures, and no golf holes."
He was downsizing, and not just from the ranch. Six of his best cars had recently been sold as a collection, including his favorite, a 1967 Corvette convertible with the biggest engine imaginable, a 466-cubic-inch beast. Tour golf—any golf—is faraway in the rearview mirror. The last time Lietzke can remember hitting a golf ball was the last tournament he played in 2011. In six years, he hasn't even done an exhibition.
"But I promise you," he said, "that I could make a golf swing now and make the ball move to the right, no question."
In the days after his operation, Lanny Wadkins stopped by with Don January, 87, and took Lietzke to lunch at Preston Trail in Dallas. Lietzke beat January by three strokes at the Hawaiian Open in 1977 for his second career tour win. Lietzke competed against Wadkins, and scored victories over Crenshaw, Pate, Raymond Floyd, Hal Sutton, Andy Bean, Corey Pavin, Gene Littler and Tom Watson. His Senior Open title, one of seven Champions Tour wins, came at Watson's expense at Inverness. Lietzke did all of this on what Rogers describes as a part-time basis.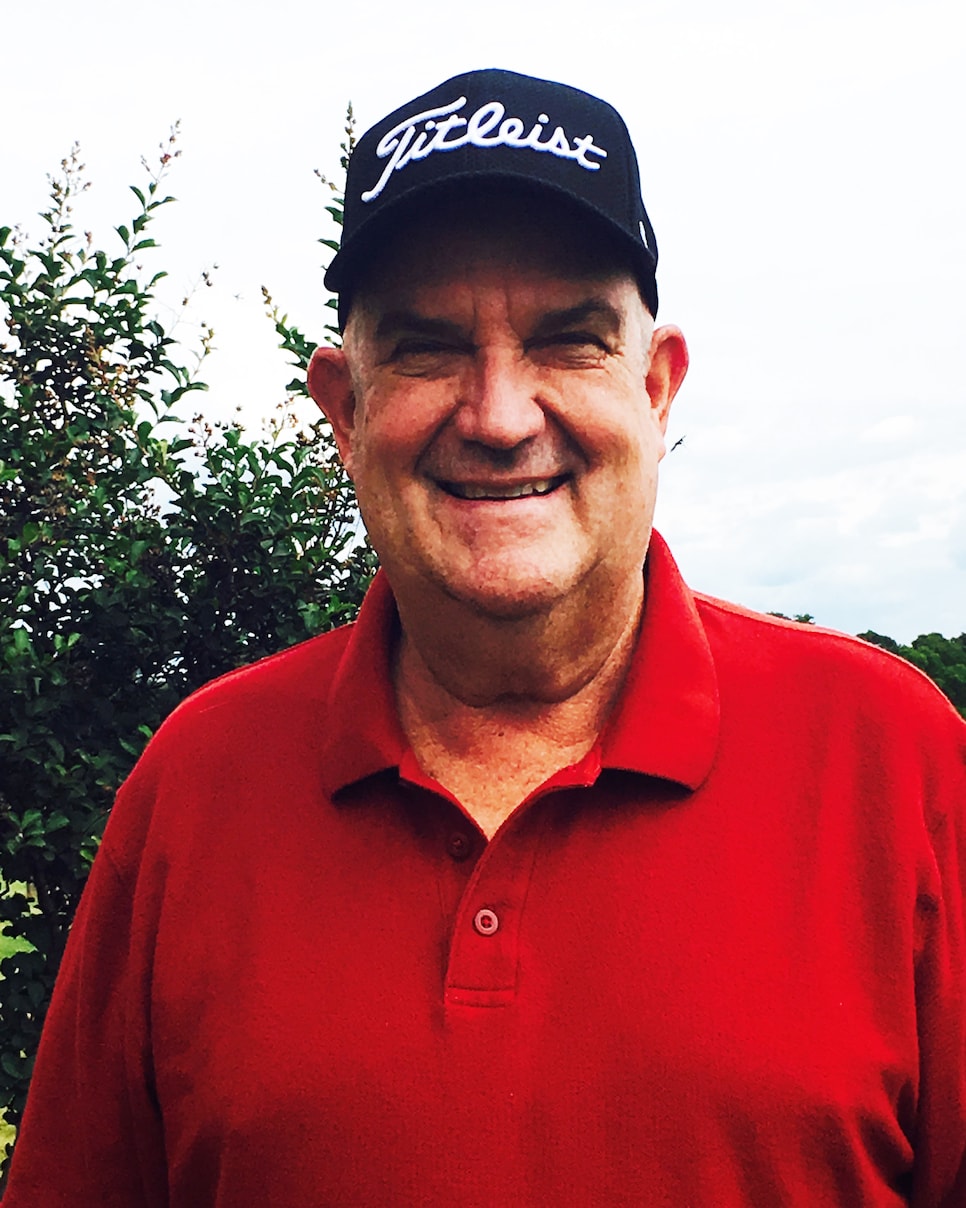 On May 26, Bruce and Rose celebrated their 36th anniversary at a restaurant in Dallas. This week, they were grateful for word of a positive report; doctors had just told him to take a month off from chemotherapy and radiation treatments. His hair was gone, but his spirits were high. The tears were now out of gratitude.
"My blood work is good, but it's still wait and see," Lietzke said. "They [his doctors] still believe there still may be cancer cells up there. That's the nature of this kind of cancer."
Lietzke's next MRI is July 25, a week after his 66th birthday. "Golly, he does sound pretty good," Rogers said. "The only thing I can tell is he doesn't have any hair any more, but he sounds fantastic. I'm encouraged."
As Lietzke said, there are worse things than losing hair.