News
Destruction from Napa-area fire hits close to home at Silverado Resort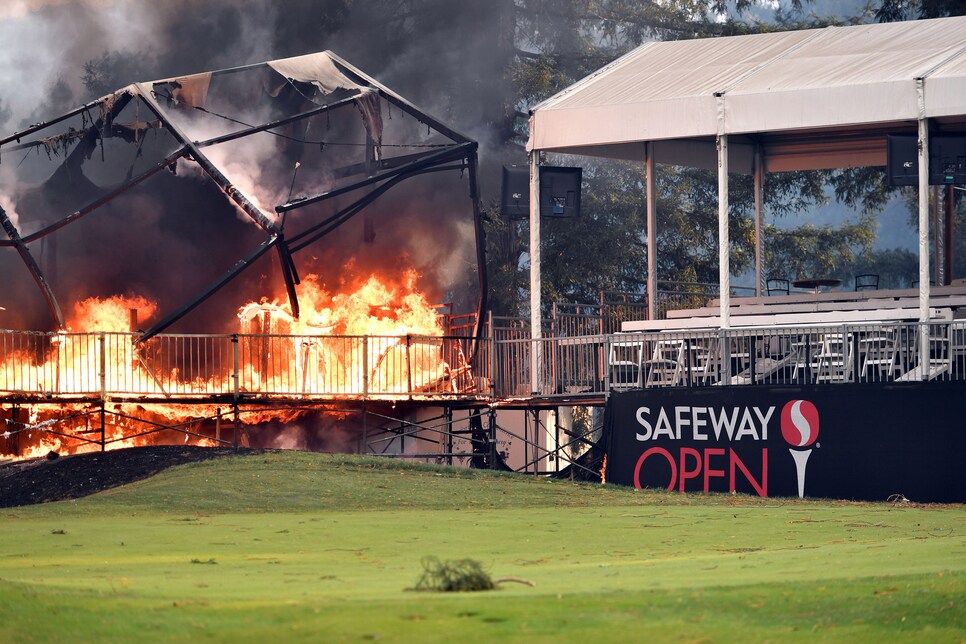 Roger Maltbie and his wife, Donna, were in their hotel room in Napa, Calif., on Sunday night, slowly getting things in order for the ride back to their home south of San Francisco on Monday morning, when the smell from the Silverado Highlands wafted into their condo at the Silverado Resort. Roger went to check it out and saw the orange glow in the sky on the other side of the mountains. "We better start packing," he told Donna after hustling back to the room.
At another part of the property, PGA Tour VP of rules Mark Russell was seeing, smelling and thinking the same thing. "No one had to tell me when to evacuate," Russell said when we spoke on Monday afternoon. "I could tell it was already bad, and it was going to get a lot worse. It's hard to believe something like that can happen so quickly. We got out of there."
Back-to-back Safeway Open champion Brendan Steele and the tour players traveling to Malaysia for the CIMB Classic received word of the wildfires while awaiting their flights out of San Francisco International Airport. Having grown up in the San Jacinto Mountains of Southern California, Steele wasn't surprised. He had been evacuated from his hometown of Idyllwild several times due to lurking wildfires and remembers his father's fear of them wiping out his business and home.
Conditions had changed dramatically from when the NBC on Golf Channel reporter, the tour rules official and the tournament champion walked off the North Course at Silverado Sunday afternoon, Steele a two-stroke winner over Tony Finau. The wind had begun blowing in gusts upwards of 50 miles per hour. Maltbie saw fencing blown down, garbage cans flying through the air, and flames dancing on the east side of the golf course. "I ran back in and said, It is time to go now," Maltbie said. "We just got out of there. It was scary."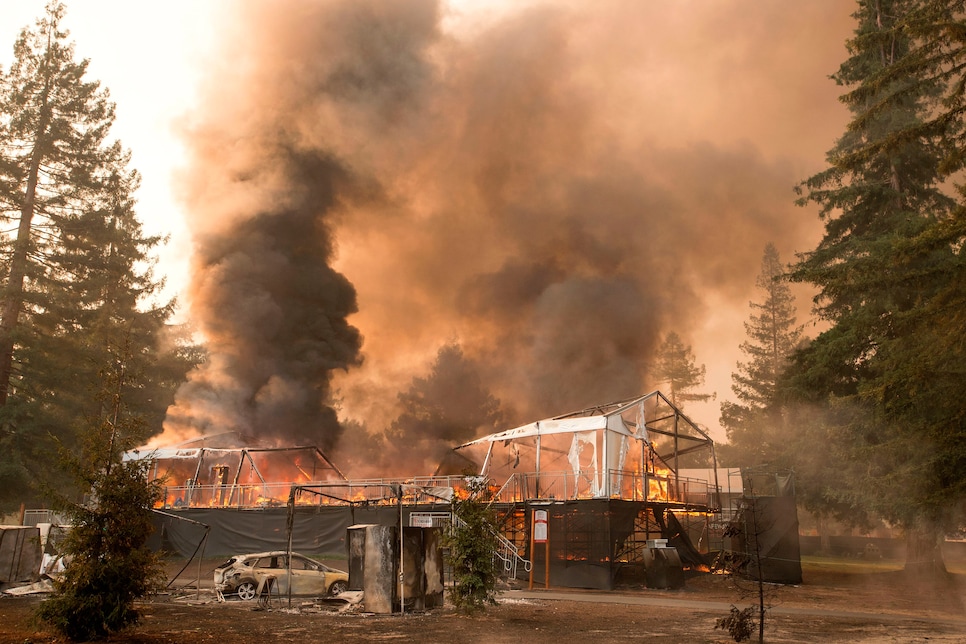 So scary that Donna left some of her belongings in the closet just ahead of the mass evacuation. As they made their way down Monticello Road and Silver Rock Trail, their hope was that trees wouldn't be blown over, blocking the road. Even on Thursday, 100 miles away at their home in Los Gatos, the smell the fumes from Sunday night still lingered with them.
Through Friday, hundreds of thousands of acres around Napa, Sonoma and other areas in that region of Northern California had been burned with 31 people killed, making these the deadliest wildfire in state history.
While going through this escape route, Maltbie exchanged text messages with the host of the tournament, part owner of the resort and his good friend, Johnny Miller. On the property was the house overlooking the 10th green where Miller raised five of his six children. Johnny and his wife, Linda, had downsized to a condo at the part of the course where homes burned to the ground.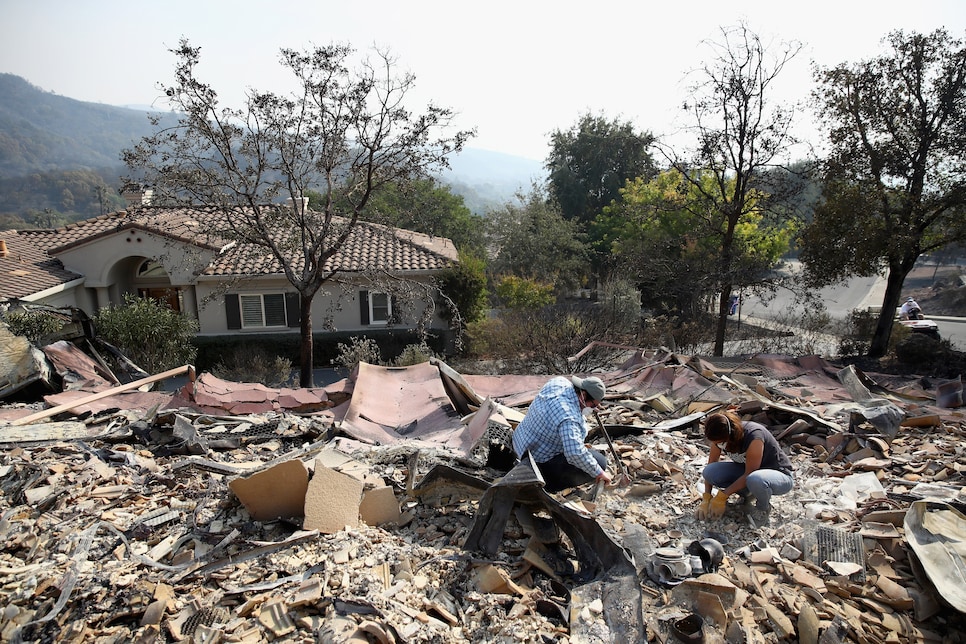 They evacuated at 1 a.m. to Walnut Creek and learned Monday that their property didn't sustain damage. Same, thankfully, for the house that belongs to Miller's son Andy. Unfortunately, though, the home of his daughter, Kelly, was part of a row of houses in the Deer Hallow subdivision that didn't make it.
"Johnny's pretty sad," said John Evans, the resort's managing director. "He tends to wear his emotions on his sleeve."
As a 21-year-old amateur, Miller finished second to Miller Barber in the 1969 Kaiser International at the resort before going on to win the event there in 1974-1975. Personally, professionally and financially (as a co-owner and renovator of the resort), he was connected to and invested in the property, which he often, ironically, boasted of having the most amazing aroma from the oak trees.
"Silverado will always be special to me," Miller told Golf Digest in 2011. "It feels like you're on vacation when you go home. There aren't that many people who move to Napa and leave."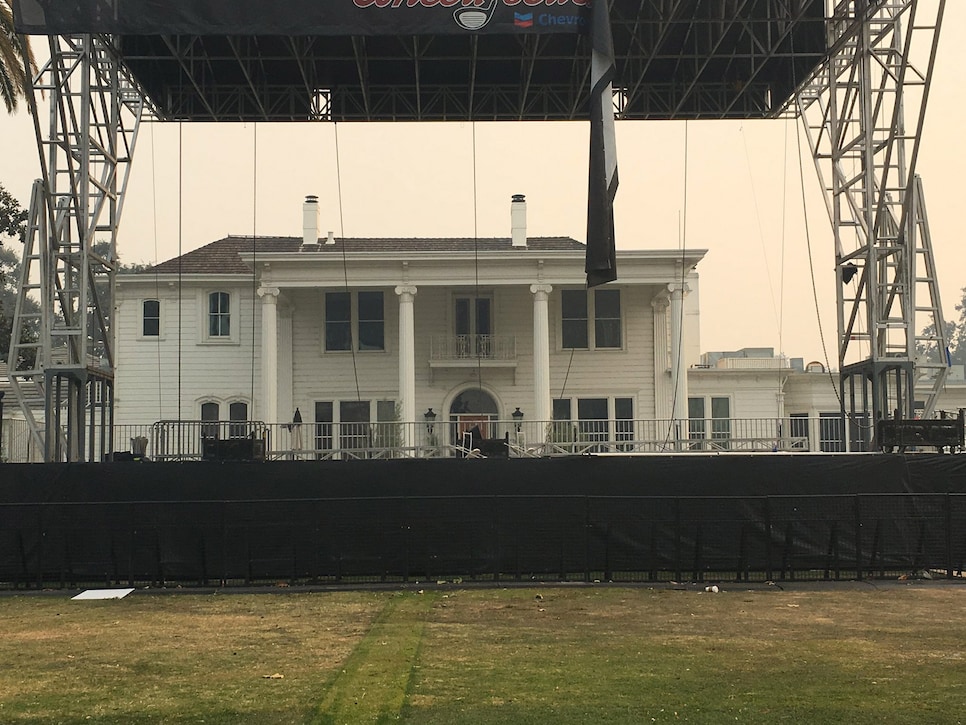 According to Evans, Miller was grateful for the efforts put in to save the resort proper during that harrowing first night. For the most part, the oak trees and the buildings of the resort escaped the type of damage that faced homeowners like Miller's daughter. By using light generators to pump water, by staying up all night and dousing trees, brush, ground cover and buildings, workers and resort managers were able to save the 130-year-old mansion that serves as the resort's centerpiece, along with the clubhouse, spa and marketplace that were part of the resort's renovation in 2010.
If there was a blessing in this, it's that the wildfires didn't happen on Saturday night, when 6,000 fans were bussed in to a Goo Goo Dolls concert on the event's front lawn. "As bad as it was, one day earlier would have been a disaster," said Jeff Sanders, the tournament's executive director.
Sanders hadn't yet seen for himself the aftermath. "I'm still waiting for the yellow tape to come down [this coming Monday]," he said. As of Thursday there still wasn't power or water at the resort and communications were hampered by a reported 73 cellphone towers downed. The resort is targeting Oct. 27 for a re-opening.
Close to his heart, on the other side of the Pacific Ocean, Steele was sending positive thoughts back to Wine Country. They could certainly use them.
"It was like a war zone around there," Maltbie said. "It was devastating."