News
Cristie Kerr isn't going anywhere
An age-defying win at last week's Lotte Championship has the 39-year-old thinking big. Like LPGA Hall of Fame big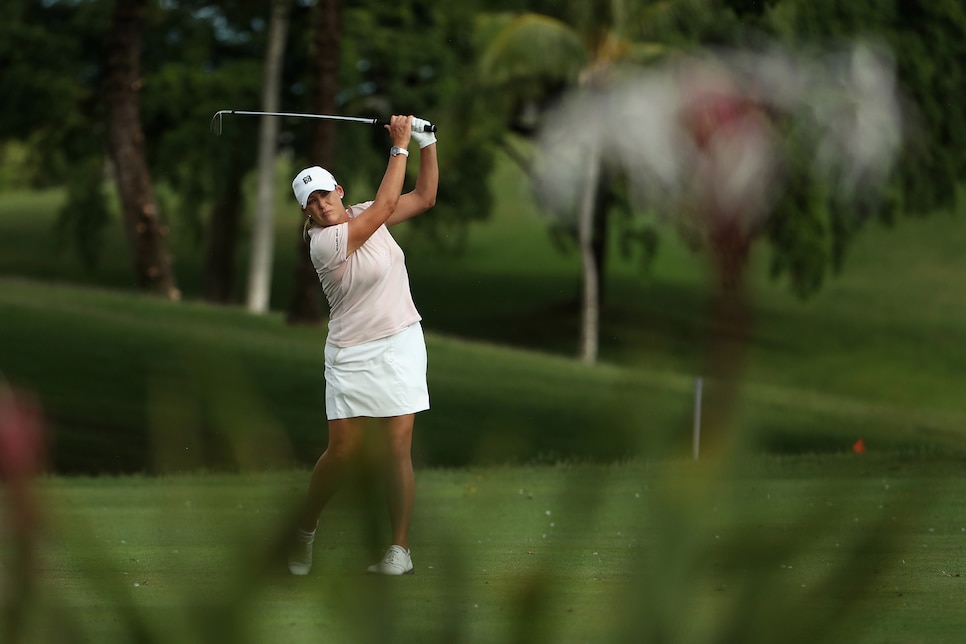 Photo By: Christian Petersen
Just home from Hawaii, Cristie Kerr was feeling young again, relevant as a player again, the Cristie Kerr that 20 years ago was looking to be her generation's Lydia Ko.
Kerr's win in the Lotte Championship was No. 19 in her LPGA career, and it came 17 months after her last victory at the 2015 CME Tour Championship. Asked what it meant, Kerr responded, "It's huge. Every victory at this point is huge."
Just six points shy of entry into the LPGA Hall of Fame, Kerr held off Ko and others to make a statement, perhaps more to herself than the competitors she faces every week.
At 39, Kerr is more than 10 years older than the average age (28.75) of winners on the LPGA in 2017 and nearly 17 years older than the average in 2016 (22.3). The next oldest person to win on tour in the last three years was Kerr when she did it in 2015. As she told me from her home in Scottsdale two days after the victory, "I don't know about others, but it certainly sends a message to myself that I'm not done, not even close to it. It's a huge sense of pride."
There were times last winter when Kerr wasn't sure she'd be saying those words. Complications from knee surgery led her to start thinking about the possibility of taking out disability insurance, but it never got bad enough to file a claim. Instead, Kerr took a Medrol Dosepak to combat inflammation so she could defend her title in the season-ending CME.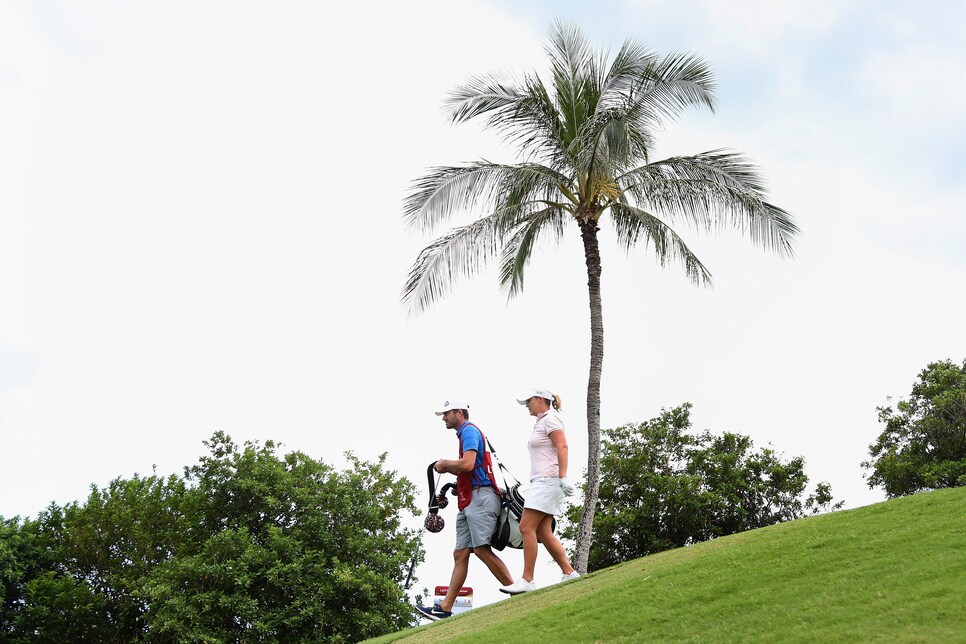 Recent top-10 finishes at the Kia Classic and ANA Inspiration foreshadowed her closing 36 holes of 62-66 at Ko Olina Golf Club last week. There was a calm about her in Hawaii that went back to the winter months on crutches with a boot around her leg.
"I felt completely different on the golf course," said Kerr, who joined Annika Sorenstam and Karrie Webb as the only players to surpass $18 million in career earnings with the victory. "I didn't put any extra pressure on myself. I had nothing to lose. I went through way harder stuff in the off season. I overcame so much it didn't seem like life or death anymore."
It seemed like life or death to Kerr when she turned pro at 18, after winning just about every important junior tournament, taking AJGA Player of the Year honors and claiming the Women's Western Amateur crown.
But professional golf didn't come as naturally to Kerr as it has for Ko or the current American equivalent, Lexi Thompson. Kerr's competition back then was Hall of Famers Nancy Lopez, Juli Inkster, Meg Mallon, Beth Daniel, Betsy King and Patty Sheehan. This was prior to the influx of Asian players, sparked by the 1998 U.S. Women's Open victory by South Korea's Se Ri Pak, and just as Sorenstam was ascending in her 10-major, 72-victory career.
Six years elapsed before Kerr's first LPGA title. She won two majors, finished second in two others and was considered the best American golfer of her time in an era that also included international stars Webb and Lorena Ochoa.
Now it seems like a reset. Forty-eight hours after her Lotte win, Kerr, No. 18 on the Rolex Rankings, was training at the Center for Athletic Performance and Physical Therapy Center in Scottsdale, thinking this could be the start of the second half of her career, instead of the end of it entirely.
Motherhood is also part of the equation. Just recently, Kerr found herself showing 3-year-old son Mason the YouTube video of Tiger Woods appearing on the Mike Douglass Show. Someday, she can show the highlights of a career that's still in progress.
Not that she needs goals, but Mallon was 42, Daniel 48 and Inkster 51 when they made the last of their U.S. Solheim Cup teams, Inkster playing for a ninth time. Kerr, who could tie that mark by making Inkster's team this summer, has plenty of time left for that—if she wants it.
And it sounds like she does.
"The Hall of Fame has always been on my mind since I was a little girl, and now I'm pretty close," Kerr says. "People don't want to talk about it. I figure why not? You've got one life to live. Definitely live it to the fullest."