The Loop
The rookie was the one napping on the floor
HAVEN, Wis. -- Sometimes, in certain situations, it's hard to tell the rookies from the veterans in major championships.
Consider the case of two men who had to hang around Whistling Straits Friday morning waiting for the fog to lift, which it finally did, delaying the opening round of the 92nd PGA Championship for three hours, 10 minutes. Two men arrived at the golf course at around 6 a.m. One man hit balls on the range for three hours. Another took a nap on the floor of the player dining room.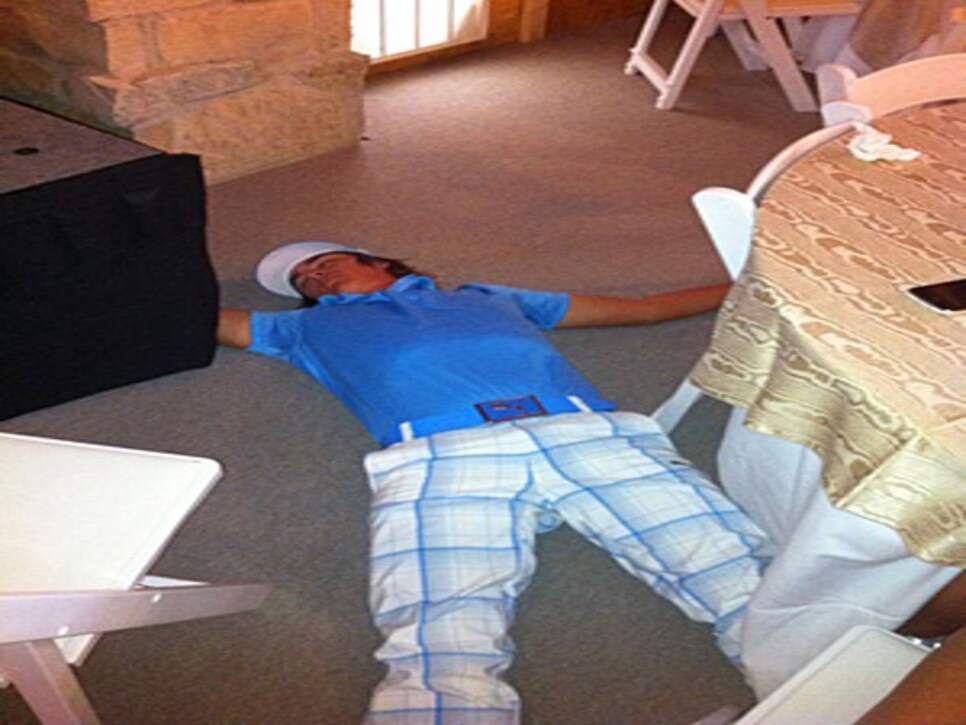 "I actually took a little nap from about 8 to 9 on the floor," said Fowler, obviously not having any nerves at all about playing in his first PGA. "I was on my back on the floor. We had a little bit of a wait. It was kind of rough because I was thinking, 'Man, I could still be in bed right now.'"
Appleby, meanwhile, never gave a thought to resting up. "My game felt really solid early; of course, I hit balls for three hours," he said, shaking his head. "I left a lot of divots. But no nap. Gosh no. I'd have never gotten back up."
The highlight of his round was a birdie at the par-5 16th. Six years ago Appleby shot himself out of that PGA on that hole in the third round when he incurred four penalty strokes on the way to a quadruple bogey-9. He had removed some twigs from a bunker on the other side of the gallery ropes and then grounded his club, costing him two shots for each infraction. "Yeah, that was good (the birdie Thursday), but I'm trying to move on. You can't fix stupid sometimes."