The feature was an exploration of a (mostly) young, (mostly) male subculture of avid golfers who possess a common love for boutique expressions of golf, from travel excursions (including commonly shared beliefs about good vs. bad golf courses and where to play) to equipment and paraphernalia (custom golf bags, leather and embroidered head covers, hickory or persimmon golf clubs, etc.). Perhaps more importantly, they share a common belief in Zac Blair.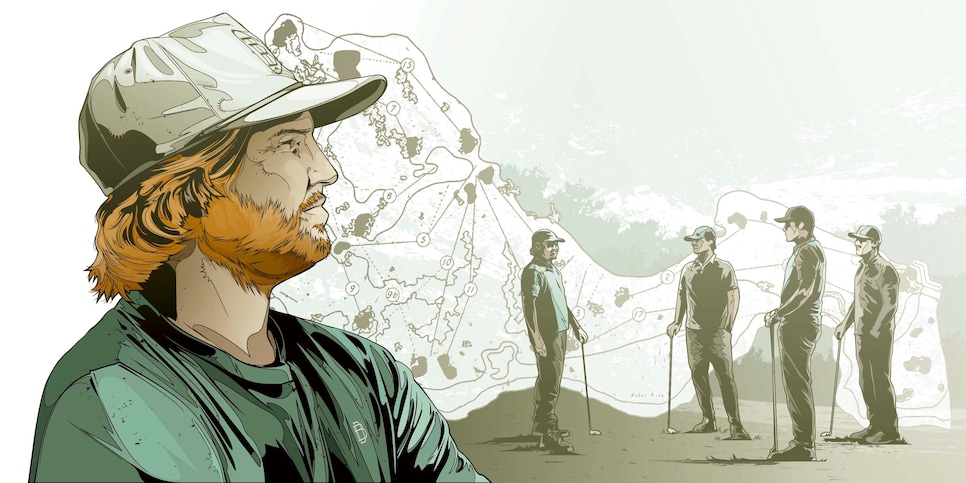 The Ringer is a two-day golf gathering, held once or twice a year, that Blair created as a way to raise money and awareness for The Buck Club, a proposed private golf course he wanted to build in Utah. In the last three years, the event has been held alternately at Sweetens Cove, a much beloved nine-hole course outside Chattanooga, and in the Pinehurst area (at The Dormie Club and, later this spring, at Mid Pines), and has evolved into one of the most sought-after invitations for this particular segment of golfer. More recently, Blair announced he's beginning to offer founding memberships for a different private course called The Tree Farm, in South Carolina, that's been routed by Tom Doak.
I went to the Ringer this past November and reported the experience (Golf Digest paid the full $1500 participation fee). I structured the story as a literary conceit, a "stranger in a strange land" concept, or a kind of "Heart of Darkness" vehicle in which I am sent somewhere foreign to investigate an unfamiliar society. I initially begin to make assumptions about the gathering that turned out to be not entirely accurate, and in the course of observing the people who embrace the Ringer and the surrounding lifestyle, I embark on a journey from a place of skepticism into one of understanding and even appreciation.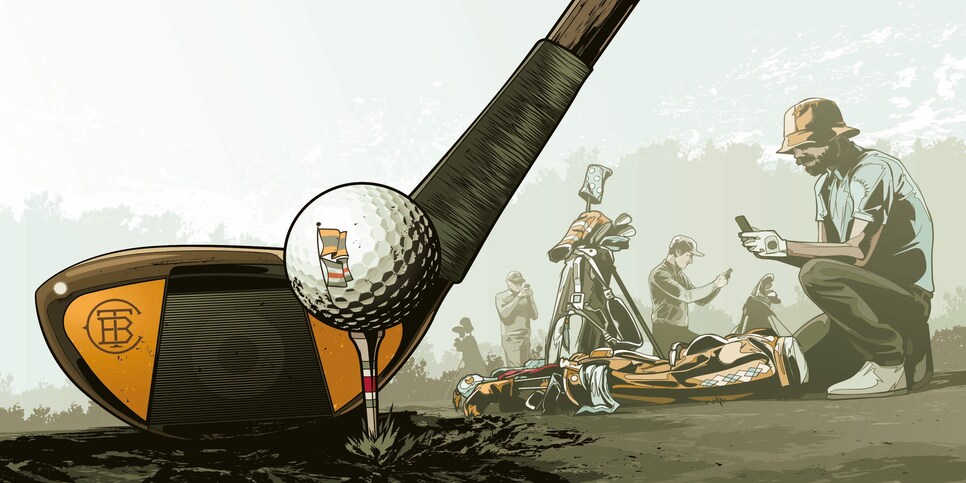 Blair and those he knew who read the story didn't feel the same way. They felt like I was bashing the entire event, and that I came off like I was better or above everything at the Ringer. His followers who attempted to contact me directly on Twitter and Instagram were not equivocal in their distaste of the story, of me, and by extension, Golf Digest.
The intent of "Journey into the Ringer" was never to ridicule or condescend to this particular golf community, but rather to introduce it—and the unique event they attend—to readers who might not be familiar with it. And also to do it in a creative way that takes readers along on the voyage, perhaps piquing interest and promoting discussion, but at the very least illuminating in yet another way that our game is large and wonderful and capable of being enjoyed in a vast array of ways. In other words, golf offers something—and sometimes something different—for everyone.
How well we did that, of course, is up for you to decide.