News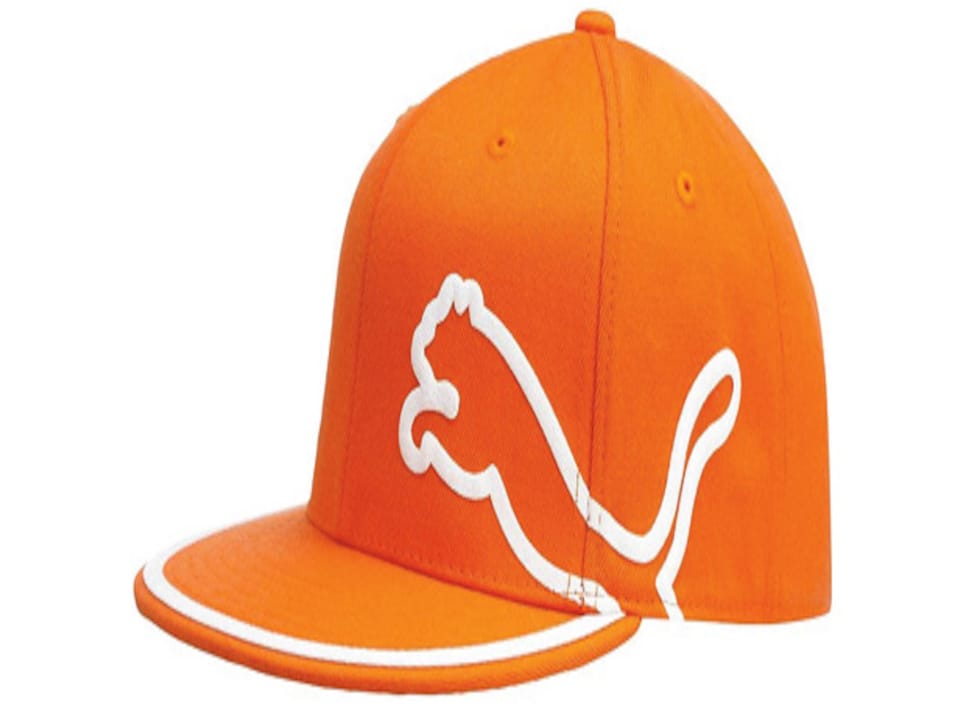 Rickie Fowler is an action guy. The Internet is loaded with footage of him getting air on a dirt bike, being jostled in the cockpit of a wildly spinning aerobatic plane, performing back flips off boat docks, and donning Day-Glo fashions while flag-hunting on the PGA Tour. And speaking of high risk, how about those so-bad-they're-good Golf Boys videos?
But it turns out that this 25-year-old representative of edgy youth-oriented brands like Red Bull, Puma and Cobra, who for good measure plays alter-ego "Dick Fowler, P.I." with an easy deadpan in campy spoofs for Farmers Insurance, is actually the watchful type. Under the same flat-bill golf cap that fills tournament merchandise tents — mandatory issue for Rickie-crazed grandchildren — resides an intuitive mind that mulls the changing landscape of opportunity confronting the modern tour pro before making (so far) unerringly lucrative and well-suited career choices. That is, when he isn't posting ephemera on his Twitter handle (@RickieFowlerPGA, 664,000 followers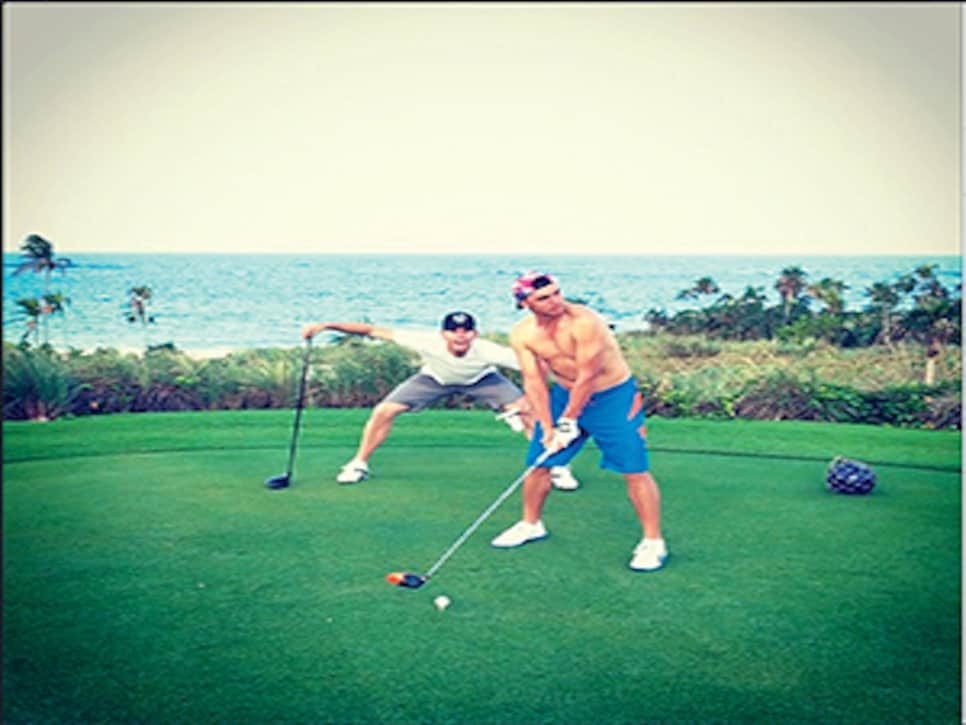 "It kind of surprises people, but Rickie is naturally an observer," says Seth Waugh, the retired former CEO of Deutsche Bank who is a friend to top tour pros, many of whom ask him for business advice. "He watches how things work, the people who do it well, figures out who he wants to emulate to achieve the right fit, and then goes in that direction. He's a very good judge of what's right and wrong for him."
Fowler has taken advantage of a nontraditional route to sports marketing created by the ravages of the recession. Because companies are being increasingly careful with spending endorsement dollars, they are enlisting fewer golfers and demanding much more engagement from those they do sign up. It means deals that require more commitments like photo shoots, dinners, outings and social media than bygone players would have agreed to when they had greater leverage. But to those who are willing to play by the new rules, the exposure and rewards can be great. Fowler, who in 2013 earned about $4.5 million off the course — his $6.7 million estimated total ranked him 35th on the Golf Digest 50 list
-- has built a reputation as a full-service partner who corporations highly value for over-delivering. In the process, he has become a model for a younger generation of players who accept that a more-collaborative relationship with a corporate partner is the new normal.
With enough of an old-school sensibility to be acutely aware that raking in big money with only one PGA Tour career victory in five pro seasons opens him to suspicions of selling out, Fowler is slightly defensive about the trajectory of his young career. "My main focus coming out wasn't to build a business or a brand," he says. "My dream was to make it on the PGA Tour. With that as my No. 1 focus, whatever went along with that, I did."
Of course, "whatever went along with that" can be interpreted in varying degrees. To skeptics, anything that distracts from the single-minded devotion to improvement leads to Faustian bargains that can ruin careers.
"Too many of today's young players are seeing their development stalled because the current environment is rewarding good marketing more than good play," says one veteran agent. "The incentive to be a great player has been greatly diminished."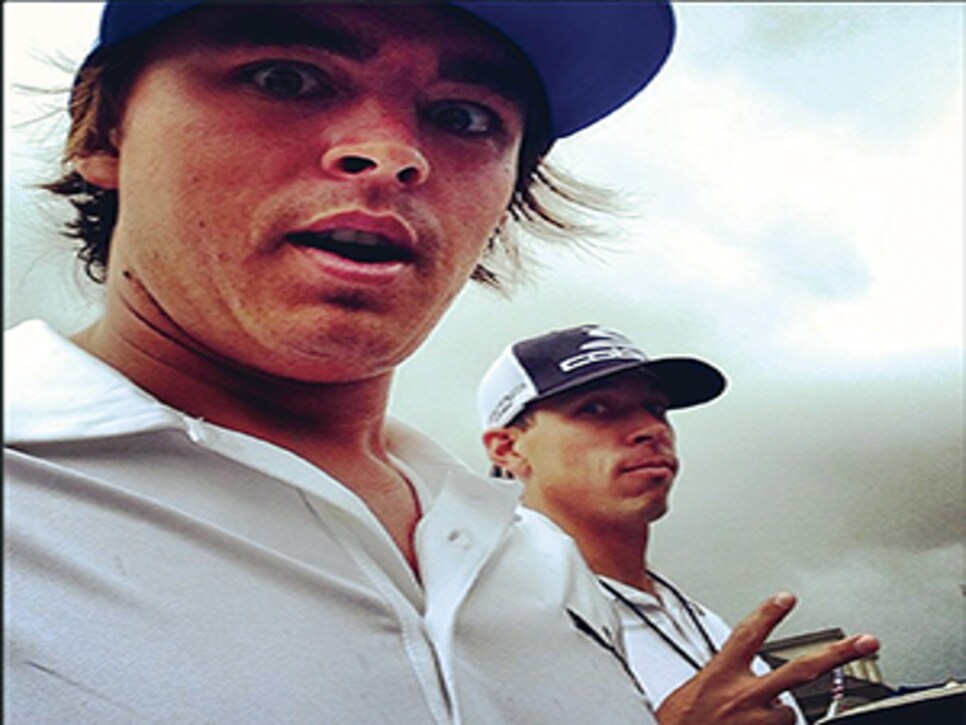 But other players and agents aren't as apocalyptic, contending that competitiveness differs from player to player, and that most have continued to maintain or even improve their on-course performance as they've entered into contracts that demand their time. Phil Mickelson, known for his strong engagement in corporate relationships, has been a key influence on Fowler. For those in the current era who have the chops and the Q Score, associating with relatively demanding but generous marketing partners is considered the smart play.
"These guys have all essentially become CEOs of their own business," Waugh says. "Their product is hitting 7-irons to three feet. That's unbelievably hard, but the rest of the deal is also complicated. What's the right blend? Rickie has the aptitude for the off-course stuff, and I don't think you just throw that back. But you have to take care of the product, or the hats just don't look as good. And I know that's how Rickie's wired."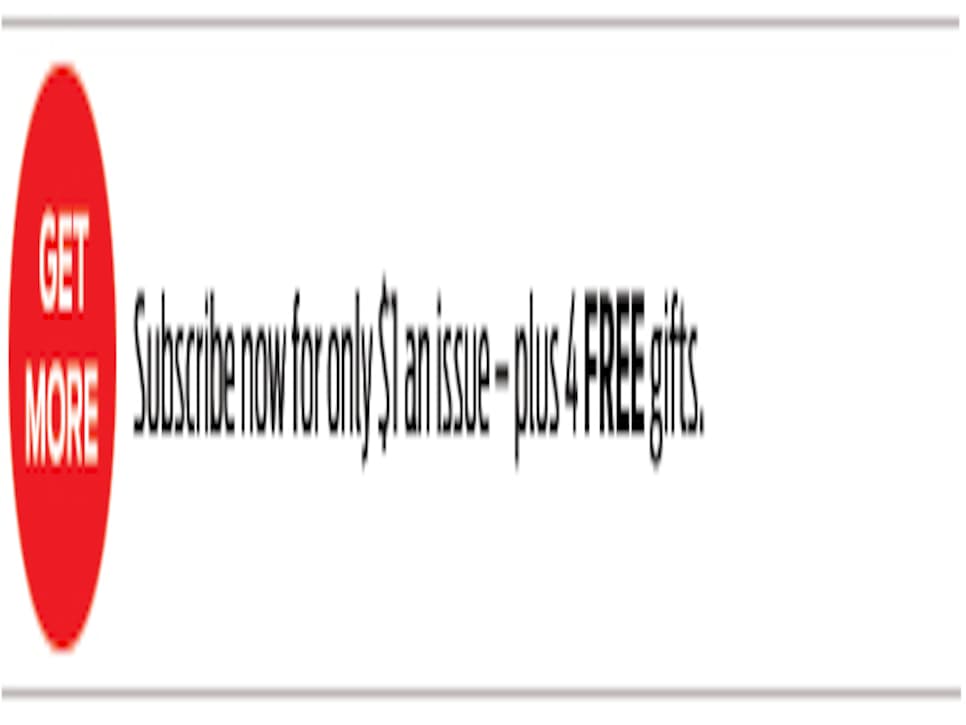 A new influence: Butch Harmon
Fowler seemed to be following that script when he took on Butch Harmon as his swing coach last year. Fowler hadn't worked with anyone since the death of his original teacher, Barry McDonnell, in 2011. When Fowler was 7, he and McDonnell began honing a feel-oriented swing with a few unorthodox moves. But after Fowler missed the cut at the 2013 British Open at Muirfield, he texted Harmon and arranged to meet with him the next day on the range.
"Rickie told me, 'I want to be known for more than my clothes and my hat. I want to be known for my game. Can you help me?'" Harmon says. Although at 70 he is trying to cut back his stable of players, Harmon sensed Fowler's desire to improve and agreed to be his new teacher.
"He's shown me the ability to manage and budget his time well," Harmon says. "In that way, Rickie reminds me of Greg Norman, who had so many business projects going on when I coached him but always worked very hard. For a young guy, Rickie's been able to balance the on-course with the off-course exceptionally well. There's absolutely no doubt in my mind that he truly wants to be a great player."
Fowler had considered the move to Harmon for a while. He learned from a friend that before McDonnell's death, the old coach had said he thought Harmon would be the best instructor to take Fowler forward.
According to Fowler's mother, Lynn, making careful decisions has been Rickie's way since he was a tyke in Murrieta, Calif., dividing his time between motocross tracks and junior golf tournaments. "If he had a sketchy jump on a motorcycle, he would study what he had to do — calculate the wind, the height and RPMs he would need — the whole thing," says Lynn. "And then he'd feel good about it and stop thinking and just do it."
But Fowler has an extra gear that has allowed him to pass most of his contemporaries in popularity and lucre: likability.
Even though his marketing, clothing and hat-on-backward style would seem to shout "brash," Fowler is never described as cocky. Instead, he might be the most popular player among his peers.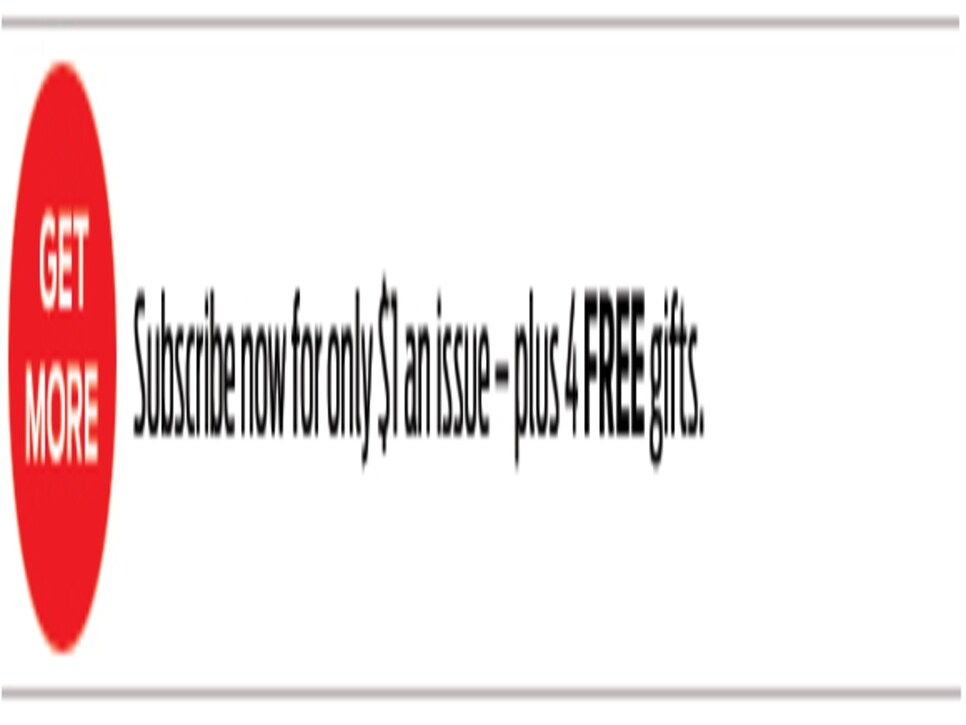 Bubba Watson, whose tightly wound personality keeps him distant from most players, feels so close to Fowler he calls Rickie his "little brother." Matt Kuchar says, "Rickie gets along with everybody and puts everybody at ease." According to longtime Mickelson caddie Jim Mackay, "Rickie is like Steve Stricker: There is literally not one person on tour who has a bad thing to say about him." Adds PGA Tour commissioner Tim Finchem: "You look at Rickie, and if he were self-centered or whatever, you'd say, well, anyone at his age and ability level would go through that phase. But he's got none of that, and it's why his connection to people is automatic."
Fowler is disciplined about signing autographs and interacting with his fans after rounds (and, according to tour staffers who are part of the process, he never complains about it). Though the occasional adult will show up in all orange, it's the younger demographic that is most taken with Fowler. His galleries often are populated by X-Games types in cargo shorts, tattoos and shaved heads, who identify with Fowler as a fellow devotee of action sports.
And there are women in the crowds, attracted by Fowler's good looks. (A relationship with the daughter of a longtime tour pro ended some time ago.)
Most of all, pre-teenagers have the closest bond with Fowler. At this year's Drive, Chip & Putt finals at Augusta National, participants surveyed by Golf Channel picked Fowler as their favorite young golfer. During his 2012 win at Quail Hollow, when Fowler was looking like Johnny Depp playing Jack Sparrow, the Fowlerian ensembles of many kids included fake mustaches. "I want to be a role model," says Fowler, who during the Zurich Classic pro-am impressed his playing partner, company CEO Martin Senn, by spending extra time on the 18th green with two youngsters from the New Orleans chapter of The First Tee. "That was totally spontaneous and such a great memory for those kids," Senn says.
"It's an obligation and an extra burden, because whenever I'm in public, I'm Rickie the Golfer, and I can't goof around and do something stupid," Fowler says. "I remember when I was in a position where I was looking up to people. I want to make a difference. I want to leave my mark." Fowler looks people in the eye, exchanges easy pleasantries and doesn't force conversation. "Rickie has a disarming reserve," Waugh says. "He usually spends a lot more time listening than talking, which is an attractive quality." Icons from Arnold Palmer to Brad Pitt have known that when you've got it, there's no point in messing things up with a lot of words.
But he can surprise you with a microphone at a podium or in a boardroom. "It shocks me every single time I see that," says his mother. "When he was 2 years old, he never said anything, to the point I was worried something might be wrong. But he's grown into this person who is so polished in the way he handles people and situations. That didn't come from his dad or me. It's nothing you can teach. He's just real. He absorbs what's expected, and he knows what he's doing. It's part of the job, and he likes his job."
Fowler absorbed a large degree of his gentility from many afternoons spent with his grandfather, Yutaka Tanaka (Yutaka is Fowler's middle name), who first took him to the driving range when Rickie was 3. Says, Lynn, whose mother is Navajo, "My dad is very much about being soft-spoken but also being confident and comfortable in how he's going to walk forward. That's part of Asian culture, and Rickie carries that."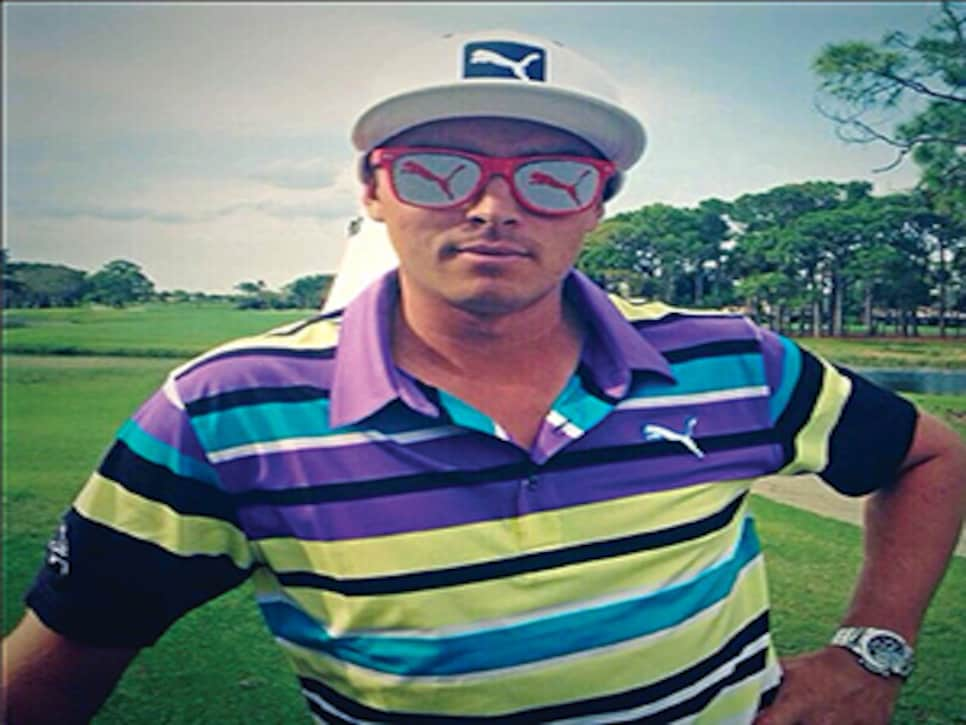 Accompanied by his grandfather, Fowler immediately felt at home in golf. "He liked the rules and the etiquette and even the clothes, because it let him have his own style even then," Lynn says. "When he was 7, he told me, 'Mom, I don't want to play baseball or do gymnastics anymore. Just golf. I want to be a pro.' And he worked on it every day. He sacrificed his social life. No parties. No vacations. Didn't go to football games. I was a little worried about it back then. He actually allows himself a little bit more fun now. But either way, he loved it."
Fowler treated the dream with caution and great care. "In college I used to be the guy who drove everyone and picked everyone up," he says. Even as his income has grown dramatically, he remains relatively conservative with money, a trait passed down from his mother, who says she "always had to shop at Walmart but made it look like I'd been to Nordstrom." She says her son is a good saver and goes through the courtesy of consulting with his parents on big purchases, "which he doesn't have to do but is really nice."
For all his engagement on social media, Fowler consciously restrains his thumbs. "I like to fire back once in a while at some fans who like to throw some hate out there," he says, "but I try to throw little jabs and let everyone else go from there. Just have to be careful and use common sense."
Early success versus seeing 'what I could really do'
Still, the haters won't go away, and regardless of his success off course, Fowler will ultimately be judged and remembered by his playing record. So far, Fowler's accomplishments have girded him against much style-over-substance criticism. In 2010, he was chosen as the PGA Tour Rookie of the Year and electrified the golf world with his four birdies in a row to halve his Ryder Cup singles match against Edoardo Molinari. One week after Fowler's victory in Charlotte, in sudden death against Rory McIlroy and D.A. Points, he tied for second at the 2012 Players Championship. It marked the highest position he has yet reached on the Official World Golf Ranking: 18th.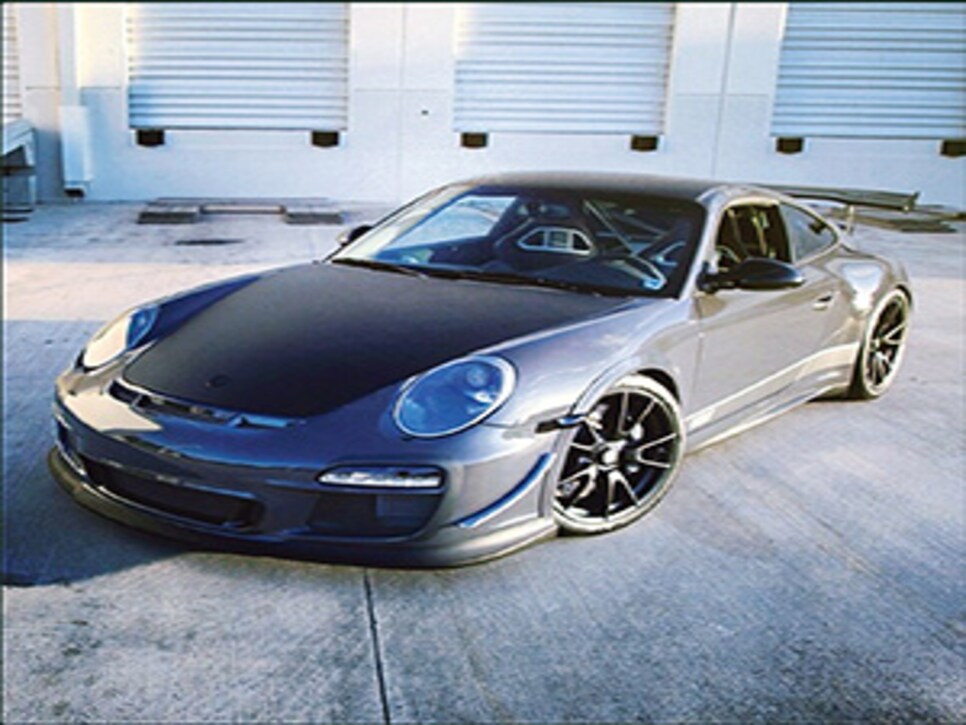 Among tour insiders, his move to Harmon was applauded and considered well overdue by those who believed that Fowler's swing, which he acknowledged in 2012 caused him some lower-back problems, was too loose to be consistent on tour. Most of his bad rounds, like the forlorn 84 he shot in the last group with Tiger Woods at the 2012 Memorial Tournament, as well as a propensity for double bogeys, are generally attributed to flawed technique, although when Fowler's streaky putting is in a down cycle, as it was through the Players Championship this year, he misses a lot of short putts. (At -.285 strokes gained/putting through mid-May, he ranked 154th on the PGA Tour.)
Fowler went to Harmon because "I wanted more consistency, and I wanted an efficient golf swing. Something that would take some stress off the back, but also move forward and contend in majors. It was just that I had reached the point where I was getting the most out of where I was, and I wanted to get more out of it and see what I could really do."
Harmon explains the changes he is overseeing: "He used to drag the handle back to the outside, and then near the top, drop the shaft under. It caused him to get the club trapped behind him and made him inconsistent. Now he's setting the club early on the left-arm plane with some forearm rotation. It's gotten a lot better, so that now it's just a trust issue, committing to everything under pressure."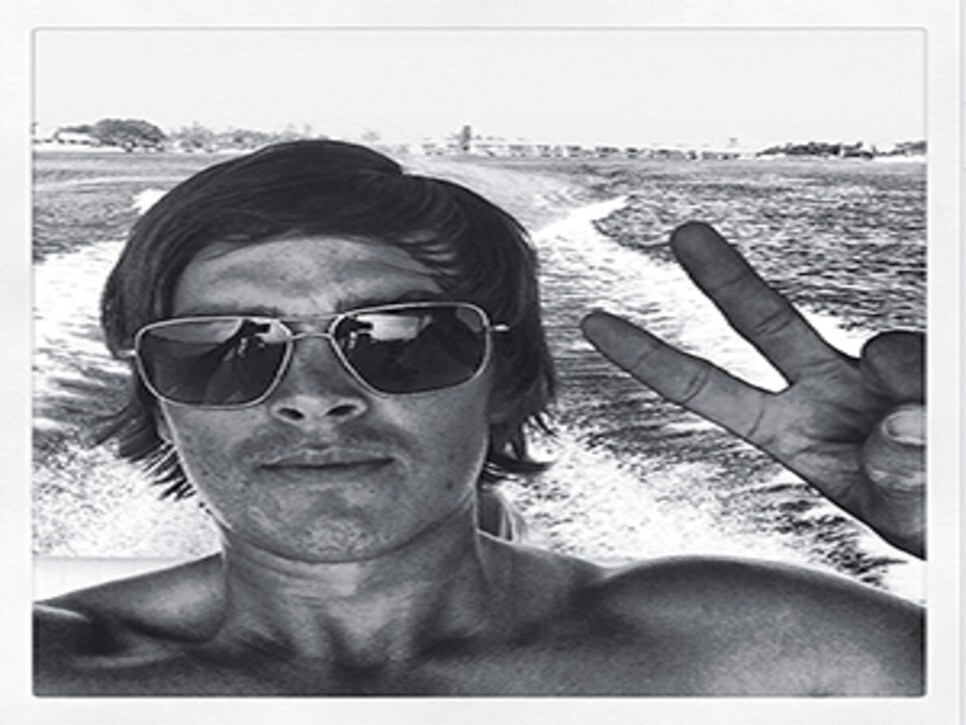 Fowler also appears taller at address, giving him more room to create speed, and Harmon estimates that on good swings Fowler has picked up 12 to 15 yards with his driver. Through mid-May, Fowler averaged 296.1 off the tee, 38th on tour, after averaging 286.4 and ranking 103rd in 2013.
To reach his full potential, Fowler will have to decide whether he wants to be a power player or maneuver the ball with more control. Right now he is a tweener, a relatively small guy (5-9 and 155 pounds) trying to play with a lot of force, with his above-average length probably not great enough to make up for a lack of precision. (This year's he's hitting 60.19 percent of fairways, ranking 109th in driving accuracy.)
Despite the extra yards he has gained under Harmon, most observers believe that Fowler would be better off long-term trying to be more of a control player.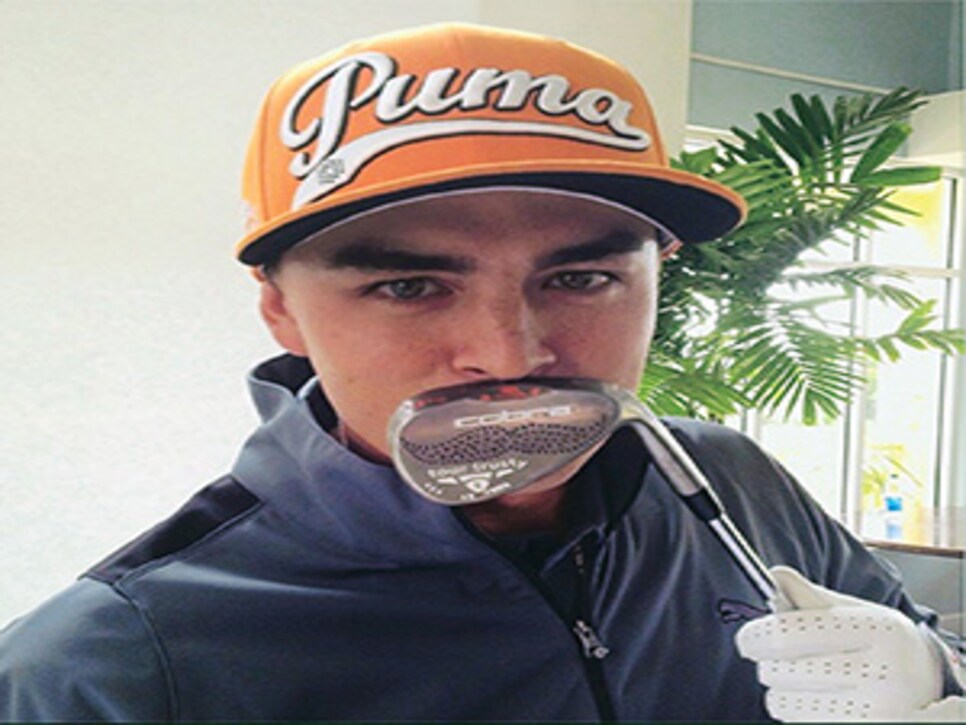 There have been some bright spots in 2014. As if to announce a more regimented approach to his game, Fowler got a short haircut in February that has given him a more soldierly appearance. He got to the semifinals at the WGC-Accenture Match Play and tied for fifth at the Masters to match his previous best finish in a major, at the 2011 British Open. His most impressive round of all might have been a practice round Tuesday at Augusta with Mickelson, Dustin Johnson and Jason Dufner in which Fowler made nine birdies and an eagle.
"He was doing whatever he wanted with the ball, and it really showed that Rickie has more game since working with Butch," Mackay says. "It's got him excited, and I think that being considered behind Rory and now Jordan Spieth among the best young players is getting him fired up to make a statement of his own."
Fowler would maintain that he already has. "Being involved with certain sponsors," he says, "has enabled me to be my own person on the golf course and have my own identity." Fair enough. But it's also a statement he definitely intends to expand on. It's time for action.