The Loop
The Rickie Fowler golf-ball-stuck-in-a-tree saga had a happy ending -- just not for Rickie Fowler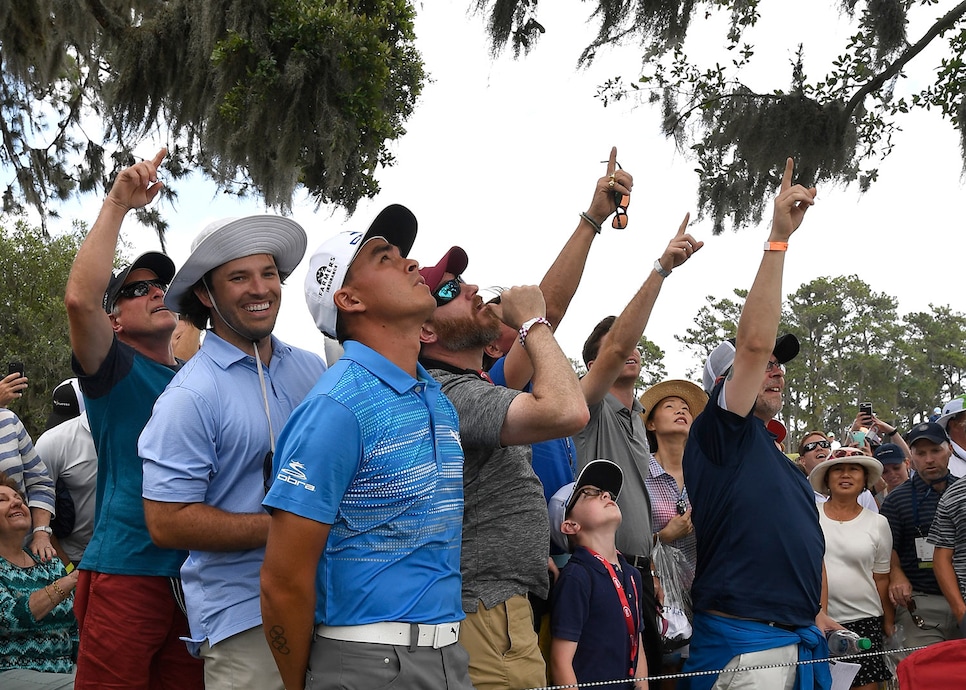 PONTE VEDRA BEACH, Fla. -- It took a small search party to realize Rickie Fowler's golf ball was stuck up in a tree on the 18th hole on Saturday. It took a sneaker to knock it down.
The oddest sequence of events in the third round of the Players had a happy ending. Just not for Fowler.
After identifying his Titleist lodged on a limb, Fowler took a drop (with a one-stroke unplayable penalty), punched out and found the water. The 2015 Players champ wound up making a closing triple bogey, erasing the three strokes under par he'd been for 17 holes.
"You play golf long enough you're going to see a ball get stuck in a tree," Fowler said. "A good way to look at it is at least we identified it so you can play from there, instead of losing it and having to go back to the tee."
But that's when things really got interesting. As Fowler finished the hole, a kid climbed the tree to try to retrieve the ball.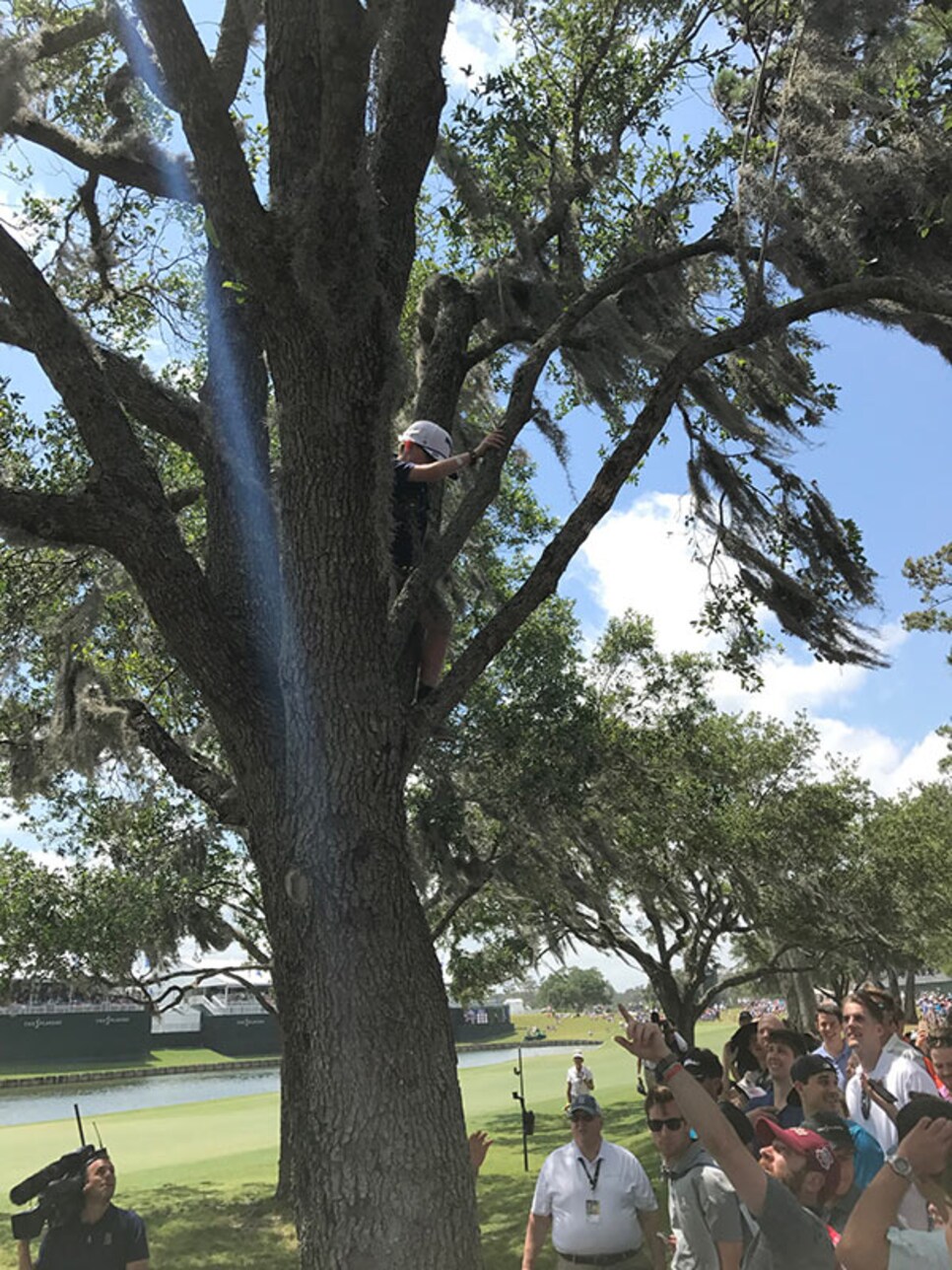 Despite getting pretty high up -- and getting plenty of encouragement from a rowdy weekend crowd (You've come so close to give up!) -- nine-year-old Max Latimer eventually decided to jump back down into his father's arms. Probably a smart choice.
Then another fan, Cory Benton, took control of the situation by taking off one of his shoes and tossing it up into the tree. Success! Benton picked up the ball and quickly made sure to give it to Max.
"He put in the effort," Benton said. Then he pointed at the Hazeltine Ryder Cup logo on his shirt and added, "I like to do the heckling. I don't want to get heckled."
Smart. Fans wouldn't have let him leave the course alive if he hadn't given up that ball. And now Max was the happiest kid in the world. As you can guess from his hat, he's a huge Rickie Fowler fan.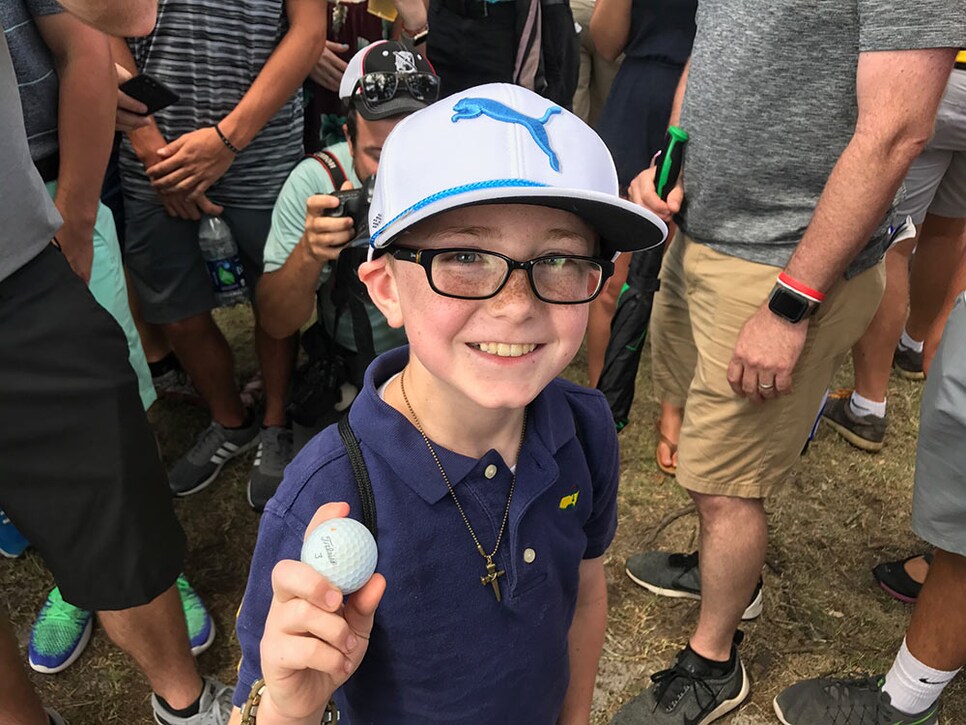 But the saga wasn't over. After Fowler signed for a 72 and graciously stopped to talk with the media, he obliged his screaming fans by signing some autographs. A tournament volunteer picked up Max and brought him over the railing so he could get his souvenir signed by the player who hit it.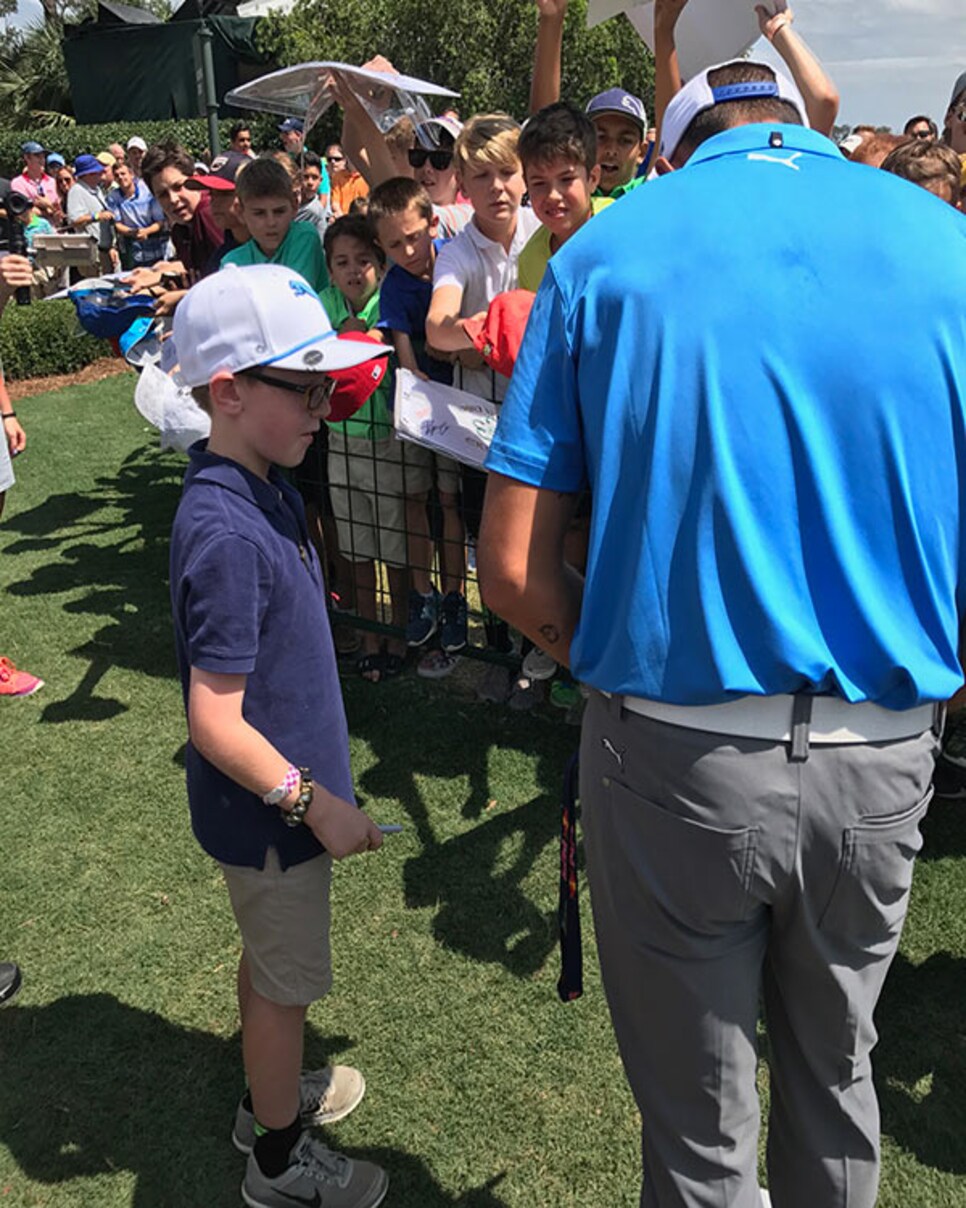 And while he was there, why not get that flat-brim signed too?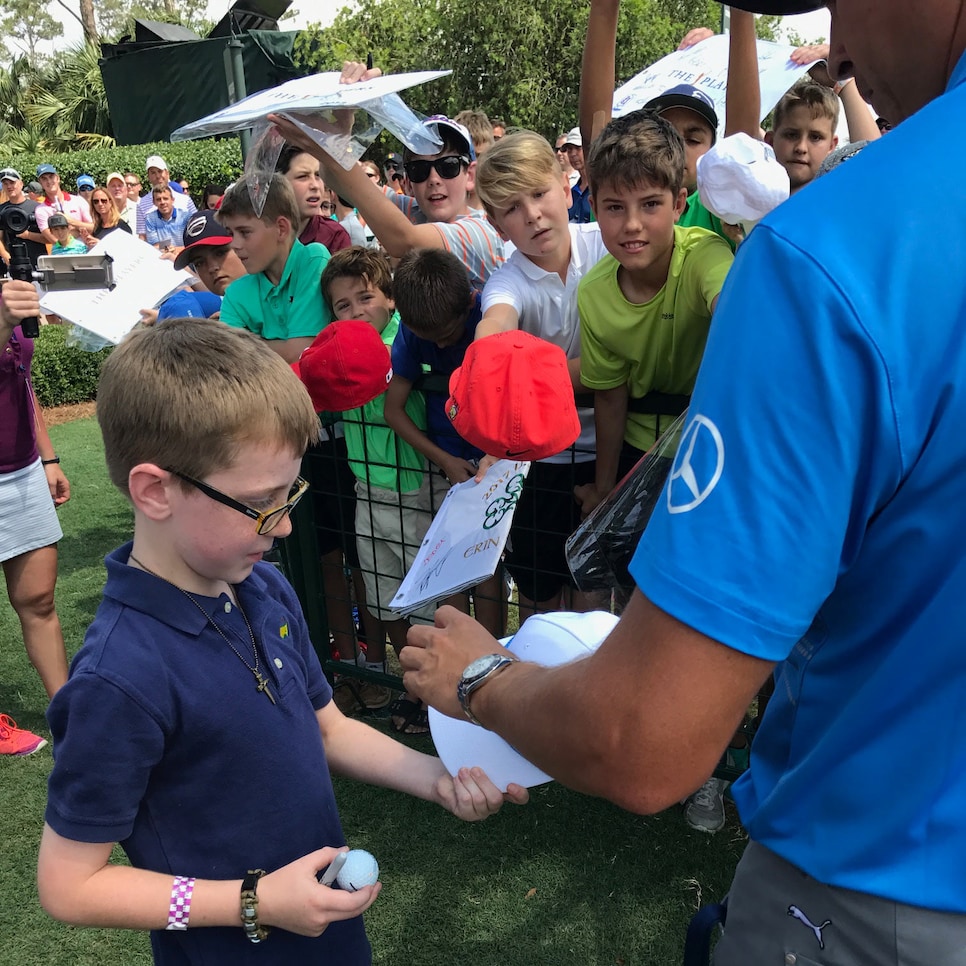 OK, now Max is the happiest kid in the world.