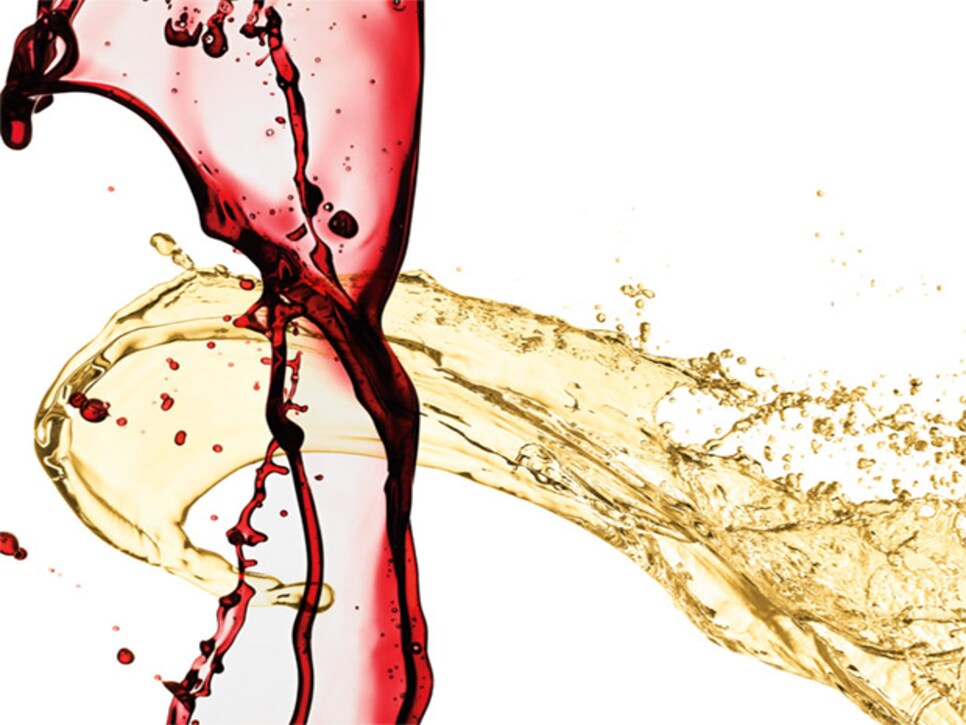 When it comes to a refreshing drink after a steamy round of golf, wine might not come to mind. Maybe that's because you're drinking it at the wrong temperature.
"There are too many silly rules, and the whole 'room-temperature thing' is one of them," says Patrick Cappiello, wine director at Pearl & Ash in New York City and Imbibe magazine's 2014 Wine Person of the Year. "The crisper, lighter, fruitier wines are perfect for the summer, and, yes, you should drink them chilled—even the reds."
If you don't store your reds slightly chilled, pop them in the refrigerator about an hour before serving. "You want them around 60 degrees or slightly cooler," Cappiello says. Whites can be served even cooler, "but not too cold, or it'll mute the aromatics. Keep a bottle of white sitting on crushed ice," he says. Here are his summer picks.
"Even though it's light and fruity, this is an intense wine. Very layered and complex and noticeable tannins."
"Beaujolais is famous for its gamay wines, and the best from this region of France are Cru Beaujolais. They have an earthy quality, the tannins are soft and you'll likely taste cranberry."
Pick: Jean Foillard Morgon Corcelette ($35).
"This French grape found near the Swiss border is known for its thin skin. The grapes barely look red. They make wine with unusual flavors. They're nutty and juicy and have barnyard notes, and you can serve them colder than other reds."
Pick: Buronfosse Cotes du Jura ($25).
"There are a lot of appellations that make wine from this grape, but the Sancerre region of France does great summer wines—light, crisp, refreshing with citrus notes."
Pick: Bailly-Reverdy Sancerre ($20-$24).
"Wines from this grape are typically very sweet, but they can also be made dry. [The word 'Trocken' will be on the bottle.] Hints of stone fruit and slate are common."
Pick: Weiser-Kunstler Trabener Gaispfad ($21-$25).
"This varietal is hard to find and underrated. The grape comes from France, but many vineyards in California grow them. They're very aromatic, with floral notes and minerality."
Pick: Zeitgeist Cellars ($24).