The Loop
The point spread for the Army-Navy game shows how far Army has come in a short period of time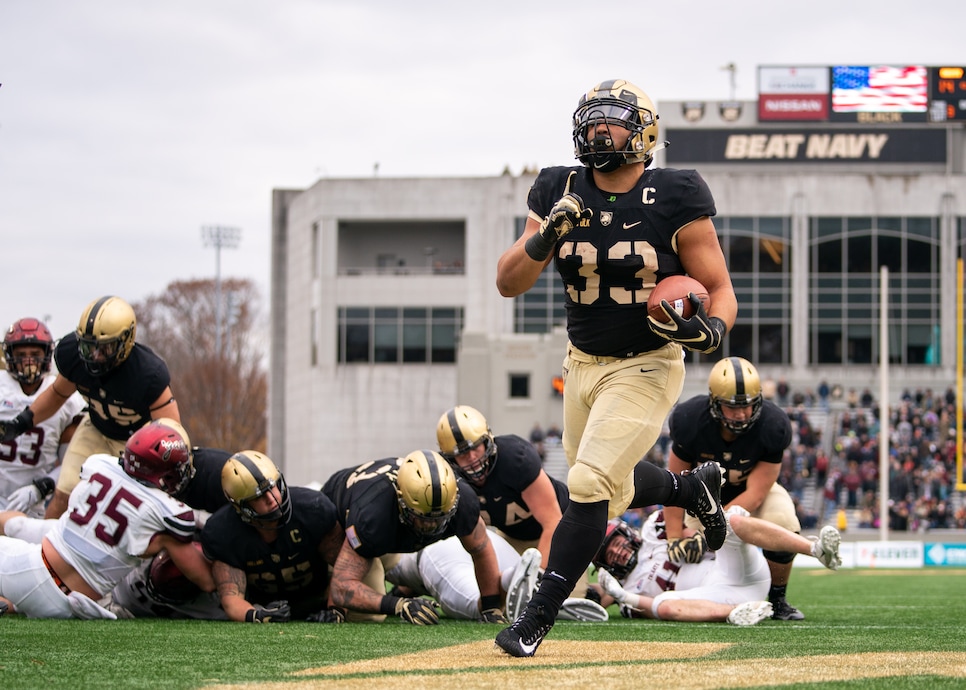 Up until 2016, the Army-Navy game was a bit, how do you say it... one-sided? Yeah, we'll go with that: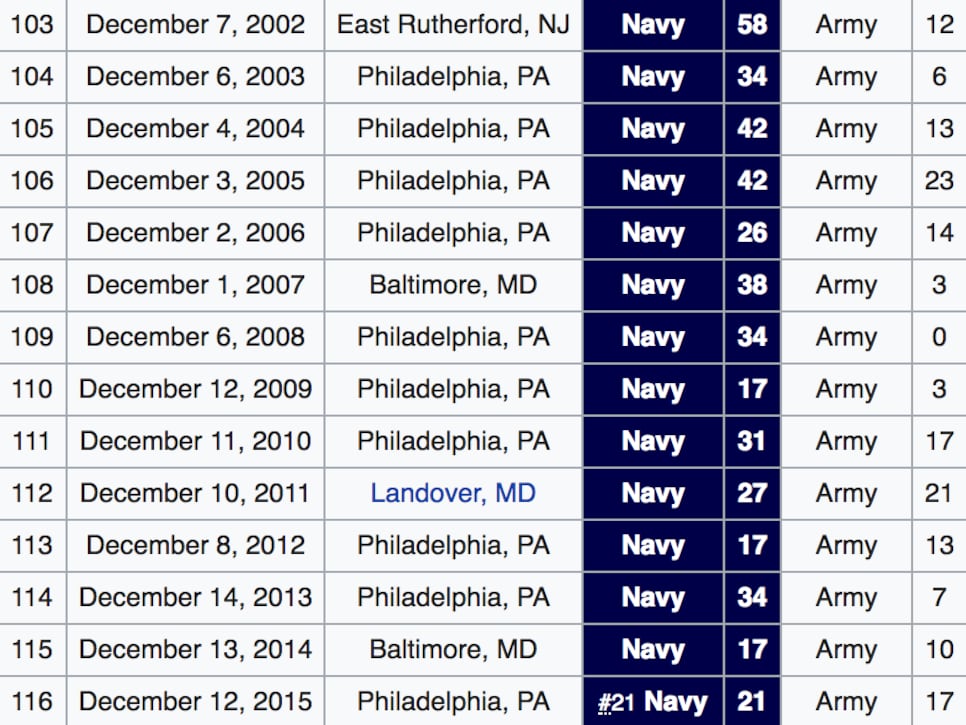 The new millennium ushered in an era of Navy dominance that saw the Midshipmen go from being two games back in the historic rivalry, to 11 games up. And many of these games weren't just victories, but blowout wins. Arguably the best rivalry in college football was hardly competitive anymore. Part of that was because Navy was flat out better for all those years, but another part, at least from a viewer's standpoint, was that even when Army did keep it close, there was that inevitable feeling they weren't going to be able to get over the hump.
But everything changed after Army's most recent loss in the game, a 21-17 heartbreaker in 2015 that the 2-10 Black Knights nearly pulled off the upset in. Army has now won two straight, including last year's 14-13 classic in the snow, and fifth-year head coach Jeff Monken has lead them to a 27-10 record (including this season) over the last three years. It's such a remarkable turnaround that Army enters this weekend's game against Navy as something they haven't been in 16 years: the favorite.
According to Sports Illustrated's betting preview for the game, Army is favored for the first time since 2001, which, prior to 2016, was the last time the Black Knights defeated the Midshipmen. At 9-2, Army is a 7-point favorite over the struggling, 3-9 Midshipmen, who are having their worst season since 2002 when they went 2-10 in former head coach Paul Johnson's first season. Army, on the other hand, is a Navy victory and a bowl game victory away from notching 11 wins, something that's never been done in the program's history. Could you imagine if they had beaten Oklahoma back in September?
If you're looking for a side to bet, this game has been remarkably tight since 2010. Only one Army-Navy game in the last seven years has been decided by more than a touchdown, and the under is usually a lock with these two triple option offenses. Navy as a live underdog in an emotional game is certainly enticing, but you should first consider Army's uniforms for Saturday before doing anything:
Big Red One? More like Big Red HOT. Navy's ain't too shabby either:
Navy in the spoiler role at +7 might be too hard to pass up though. It's going to be tight, it's going to be GRITTY, it's going to be MAN football, like always. As Bart Scott once famously uttered... CAN'T WAIT.