The Loop
Dr. Putt-Good: Introducing the Pill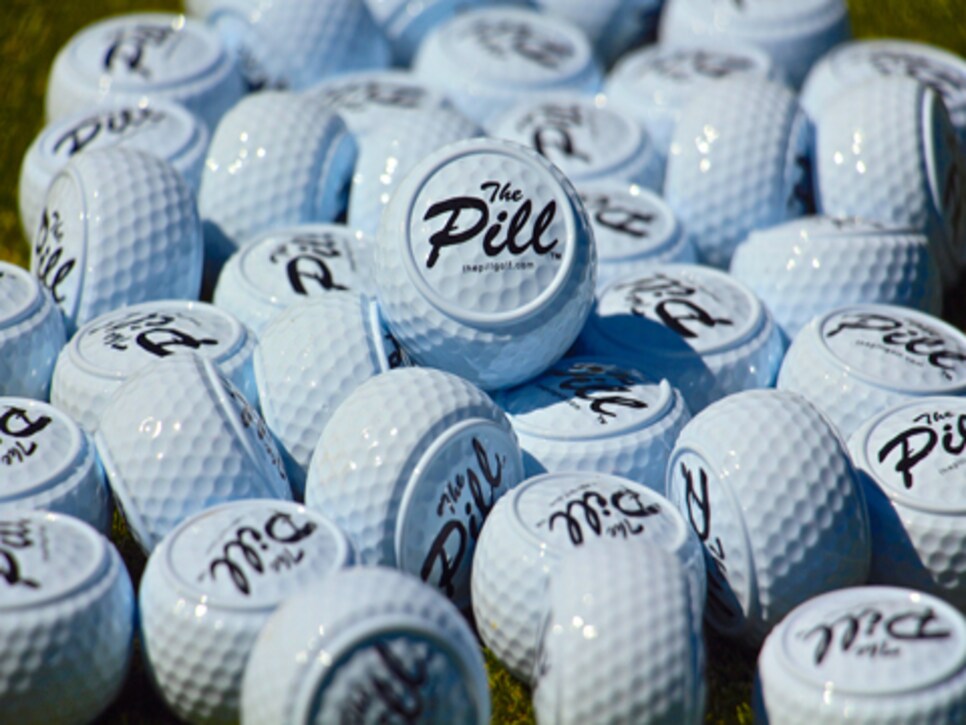 Feeling sick? Take two and call me when you can get up and down.
If a friend suggests the Pill as a remedy to your short-game woes, don't assume he means you need pharmaceutical help. This unconventional training aid, essentially a golf ball with two sides cut off, forces you to hit the center of the clubface on putts or chip shots. If you don't hit it squarely, the Pill wobbles and won't roll straight.
Paul Nagi, a former high school instructor and teaching pro, invented the Pill ($12.95) by taking a chain saw to a regular golf ball in his garage. He hired a rep to take it out on the PGA Tour, starting last week at the Frys.com Open. Nagi says about 30 PGA Tour golfers have tried the Pill, and he hopes to sign some as official endorsers. More info.