The Loop
The PGA's decision to play lift, clean, and place is at odds with its own logic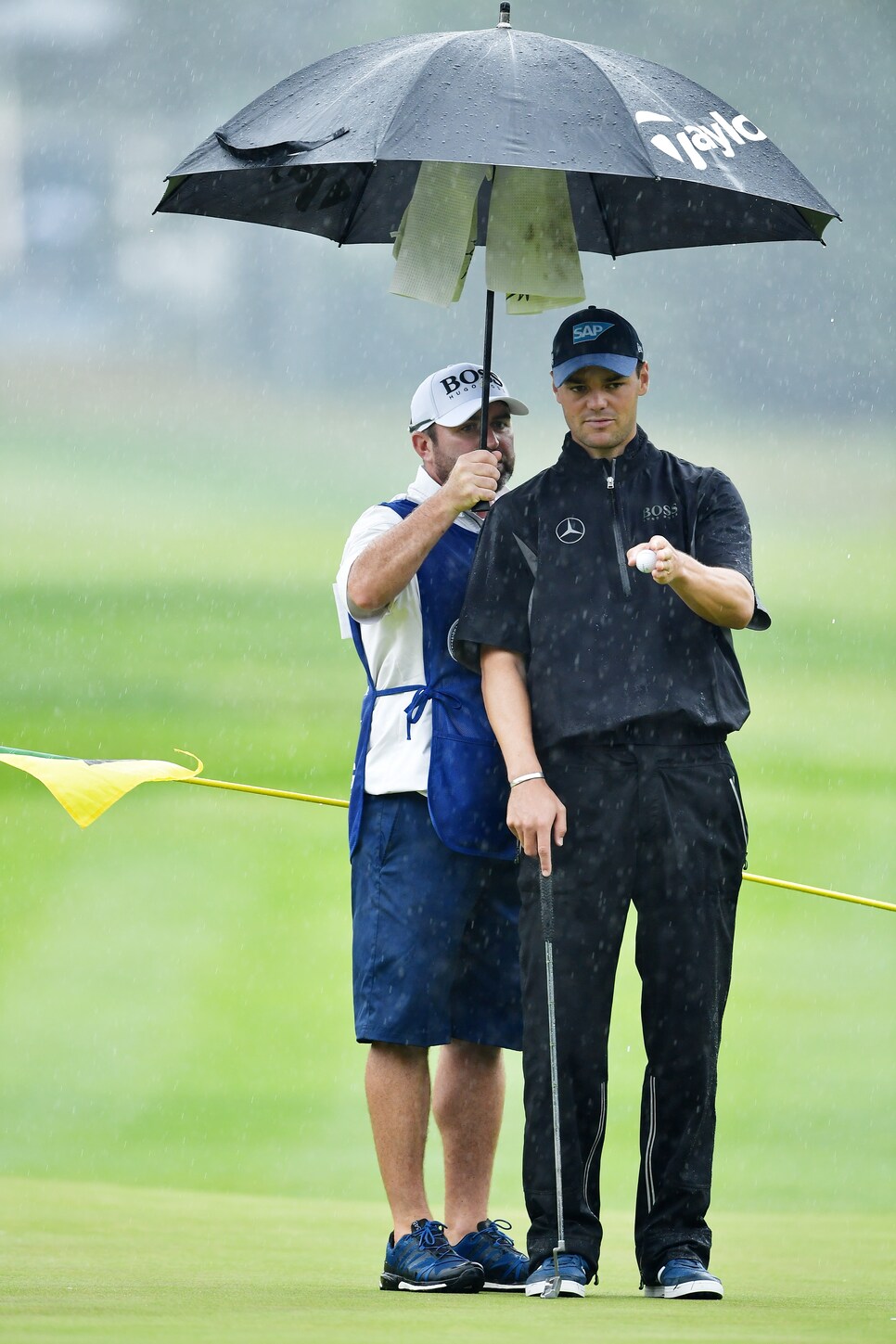 SPRINGFIELD, N.J. -- "This is major" was a past marketing slogan for the PGA Championship that now only partially applies when it comes to conducting the tournament itself.
Despite a doom-and-gloom weather forecast that would ultimately see most of Saturday wiped out at Baltusrol Golf Club, the PGA of America said it never significantly discussed the possibility of sending players off the first and 10th tees (and moving tee times up) during the third round because "we like to play all the players from the first tee for a major."
Fair enough logic, except when you take into account its decision then on Sunday morning to enact lift, clean and place for the final round -- something that has never been done in any major in the history of golf.
It should also be noted that officials on Saturday were fairly adamant the latter would not take place. Remember, this, after all, is major.
"They will be playing -- it's unlikely, very unlikely unless -- it's very unlikely," said Kerry Haigh, the PGA of America's chief championships officer, at the time. "The Rules of Golf are there to cover wet weather."
Less than 12 hours later, however, officials did an about face. Sixth-tenths of an inch of rain had fallen overnight and more wet weather was in the forecast for Sunday. They announced that while the ball would continue to be played down in the third round (once a round starts, it can't be changed), players would be able to play ball-in-hand for the final round.
It meant that a ball lying on a closely mown area through the green may be lifted and cleaned, with the player marking its position and placing it on a spot within one club length and not nearer the hole.
Which begs the question, if a two-tee start wasn't good enough -- something that has taken place at other majors, including for the first time in the Open Championship in 2014 at Hoylake -- because the PGA is a major and likes to send players off the first tee as such, then how is playing lift, clean and place, which has never been done in any of golf's four biggest tournaments, OK?
The PGA Tour, by the way, routinely uses preferred lies when needed because it helps speed up play or allows for it when conditions would otherwise stop play.
While the majority isn't going to complain about players using lift, clean and place, even at a major, the PGA's logic on this one simply doesn't hold any water.