The Loop
The PGA's decision not to move up tee times might prove costly
LOUISVILLE, Ky. -- Before the outcome of the 2014 PGA is determined, frustration is already mounting in Louisville over the PGA of America's decision to keep tee times scheduled at the original 8:25 a.m. EDT start time. With a one hour and fifty minute delay after one inch of rain fell over 45 minutes drenched an already saturated Valhalla. And more thunderstorms forecast in the evening.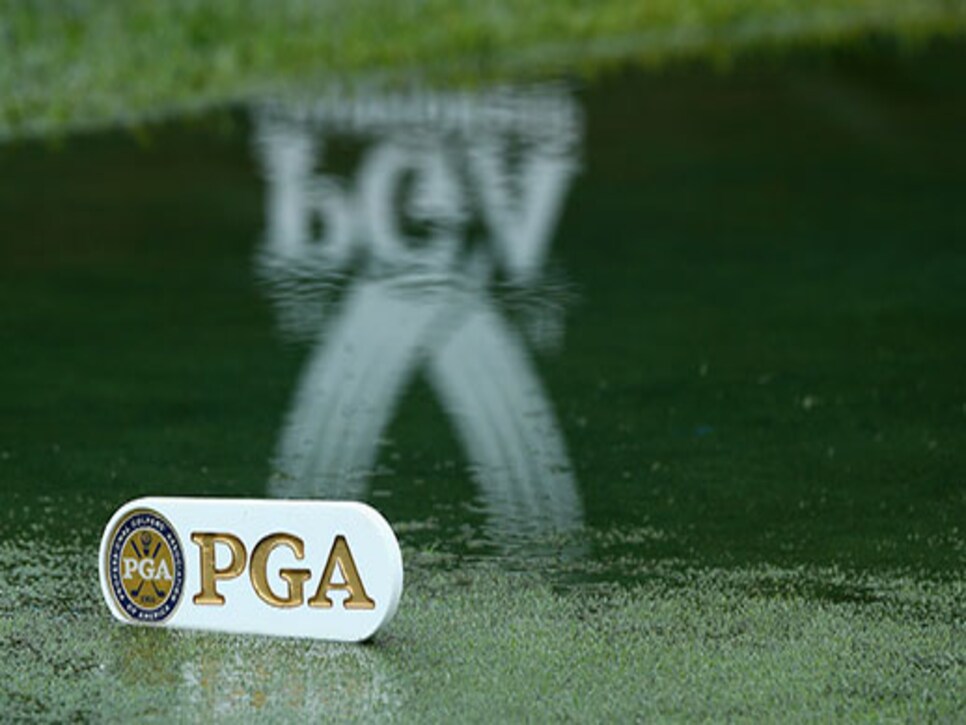 The final group of Rory McIlroy and Bernd Wiesberger is set to tee off off at 4:19 p.m. in hopes of finishing. The sun sets at 8:40 p.m.  The weather-hampered schedule leaves little time for any more delays or -- big jinx here -- the PGA's three-hole aggregate playoff.
"No chance," said Colin Montgomerie after his round of the prospects for a finish. He cited the pace as slowing down because of casual water drops and the other issues with the course.
A similar scenario occurred in 2005 when the PGA of America and broadcaster CBS "mutually agreed" on Sunday starting times at Baltusrol designed to produce a 7 p.m. finish, even though thunderstorms were forecast.
The storm came, the finish spilled into Monday where Phil Mickelson birdied the last hole to prevent a playoff that would have included Tiger Woods, who has departed after his Sunday round.
At least this year, no one is leaving Valhalla. And that's the bad news.